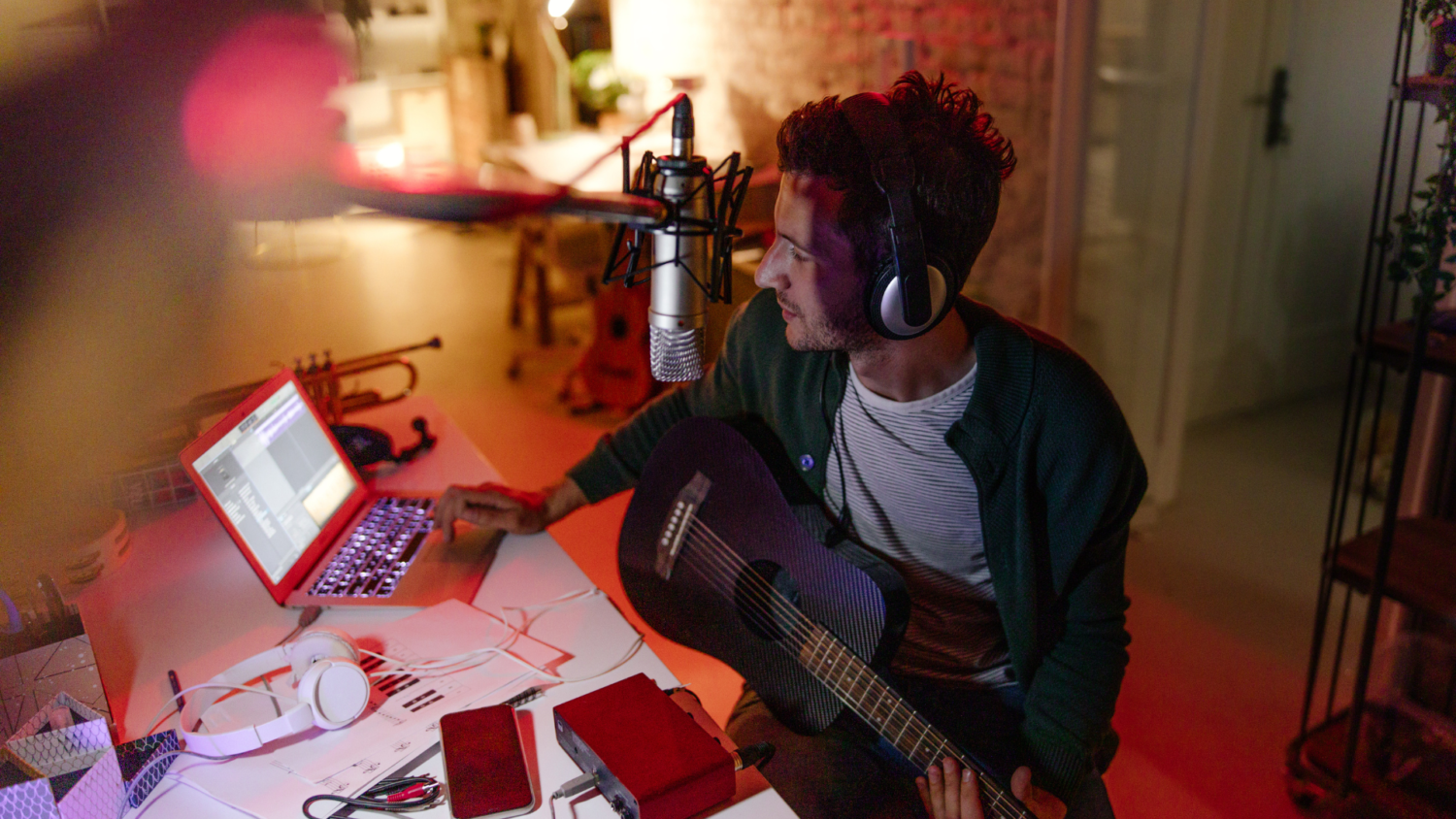 Download Your FREE 22-Day Single Release Plan

GET NOW
14 Instagram Tips For Musicians In 2022
In contrast to popular belief, organic growth on Instagram for musicians is not completely dead in 2022.
There is a good chance however that you are killing any potential growth with how you are set up and what strategies you are using on your artist Instagram profile.
We are going to be looking at some Instagram tips for musicians and a few hacks that music producers, singers, and artists can use to get the most engagement possible.
So how do musicians get popular on Instagram?
There are 3 fundamental parts to increasing your music fanbase on Instagram.
Profile Setup
Content Creation
Growth Hacking
Firstly, you need to set up your Instagram profile for the best chance of success.
Secondly, you need to be SMASHING your content game.
Lastly, you need to be employing growth hacking techniques to help your account grow organically.
Your Instagram and other social channels will quickly die or plateau if you don't have these three things working for you.
We'll be covering all of these areas in our tips and try to help you dominate Instagram as a musician in 2022!
---
1. Make Sure Your Instagram Profile Picture Is On Brand
Your hero picture needs to be something that connects with your target audience.
Yes, you could just put any cool picture from your camera roll up there, but to really smash the Instagram algorithm as a musician, you need to do more.
Your profile picture needs to be something that sums you up.
This needs to be the perfect picture.
If you don't have this 'perfect picture' on your hard drive, it's time for you to book a professional band photoshoot.
Getting professional photos will not only increase the quality of your profile picture but also allow you to frequently post good pictures on social media.
2. Craft A Gripping Instagram Bio
Independent musicians really need to put more thought and effort into their bio. Not just on Instagram, but also when trying to grow on other social media platforms as a musician.
I hate it when I see artists using long threads of text on a bio.
We need to be utilizing bullet points.
Tell me:
Who you are
What you do
Why you do it
The last one is the one people miss out on all the time.
I see so many bios that just don't pull me in or give me a reason to connect to the band or musician.
"25/London/Guitarist."
So what?
We need more. What I want to know is why. Why do you do this? What do you stand for? Why should I join your tribe?
This area of your Instagram feed and profile in general is really important.
Potential new followers and new fans need to be able to see your hero picture and bio and understand in 3 seconds or less what you're about.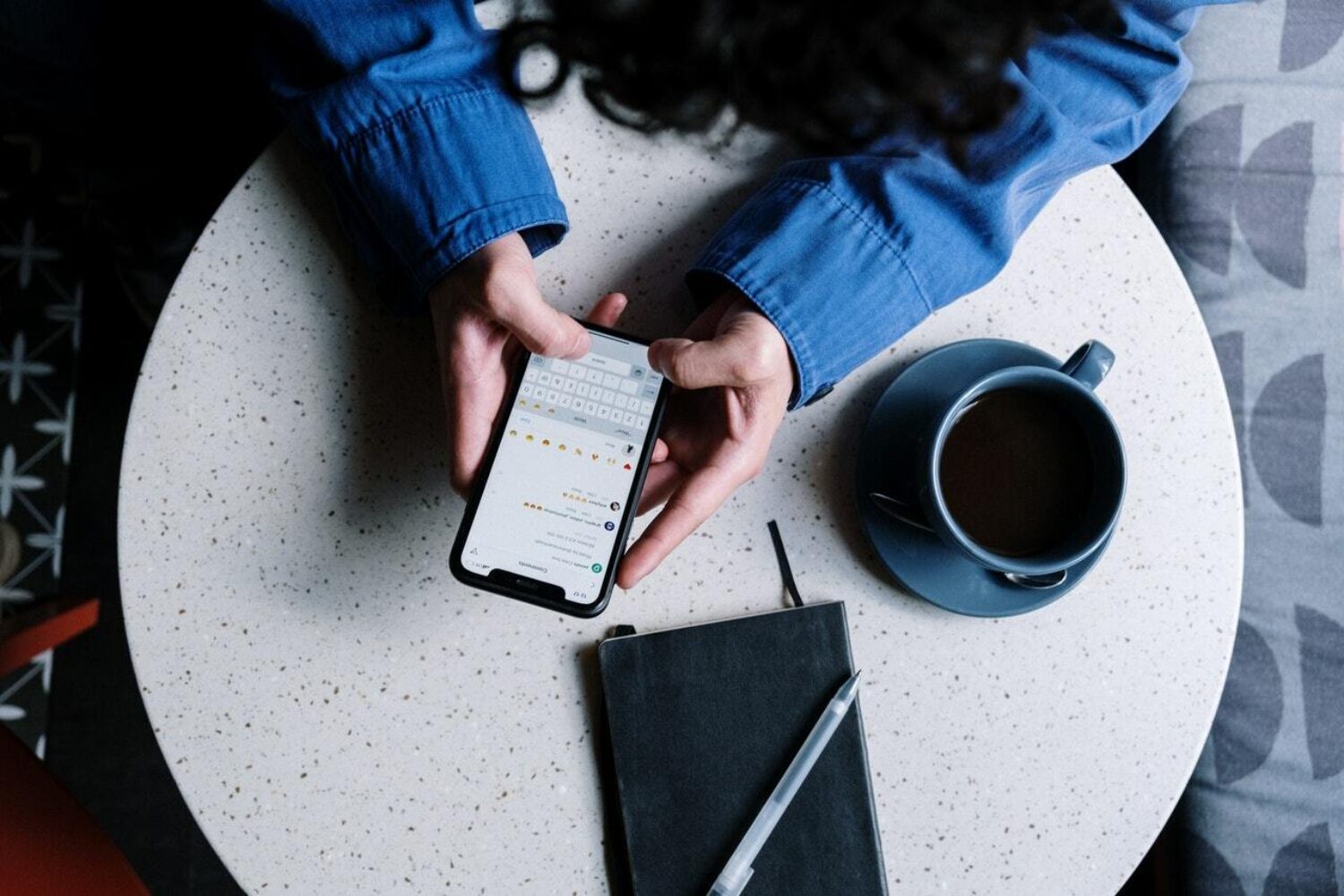 3. Set Up Your Highlights
Remember, below your bio you have a huge space for Instagram highlights.
Musicians and artists don't use this feature enough and it's a great way of allowing more followers to 'catch up' with your story on social media so far.
Your not just trying to promote your music with these highlights.
You're using them as a way to fast-track any new visitors into someone merely passing to someone who knows something about you.
Other bands and other musicians aren't using highlights effectively, which means you can get ahead when someone visits your music Instagram account for the first time.
Sure, they might be able to scroll through your Instagram posts and learn more about you, but having the right information stickied at the top in the form of highlights is much easier than relying on them to find the right Instagram post.
4. Use Reels And Short Form Video Content
One of the reasons why artists love Instagram and TikTok is their ability for organic reach.
Facebook in the music industry is really tough to get visibility on, especially for a business profile.
If you're trying to further your music career using social media, you need to be making amazing music social media content.
Right now, short videos on TikTok and Instagram Reels should absolutely be part of your music promotion efforts.
It's more than just simply putting up your music video or posting a few Instagram photos.
Future posts of yours should be utilizing the micro-content philosophy and be incredibly attention-grabbing. We are dealing with a matter of seconds to get someone to stop scrolling and consume your content.
TikTok content and Instagram Reels kind of go hand in hand. If you're wondering which social media platform is best for a musician in 2022, I recommend these two at the moment to get going. Don't worry about wasting your energy on Twitter.
If you're wondering how to post videos in this format that actually works for musicians, check out this TikTok content guide for musicians for more inspiration, it can help you on Instagram posts too.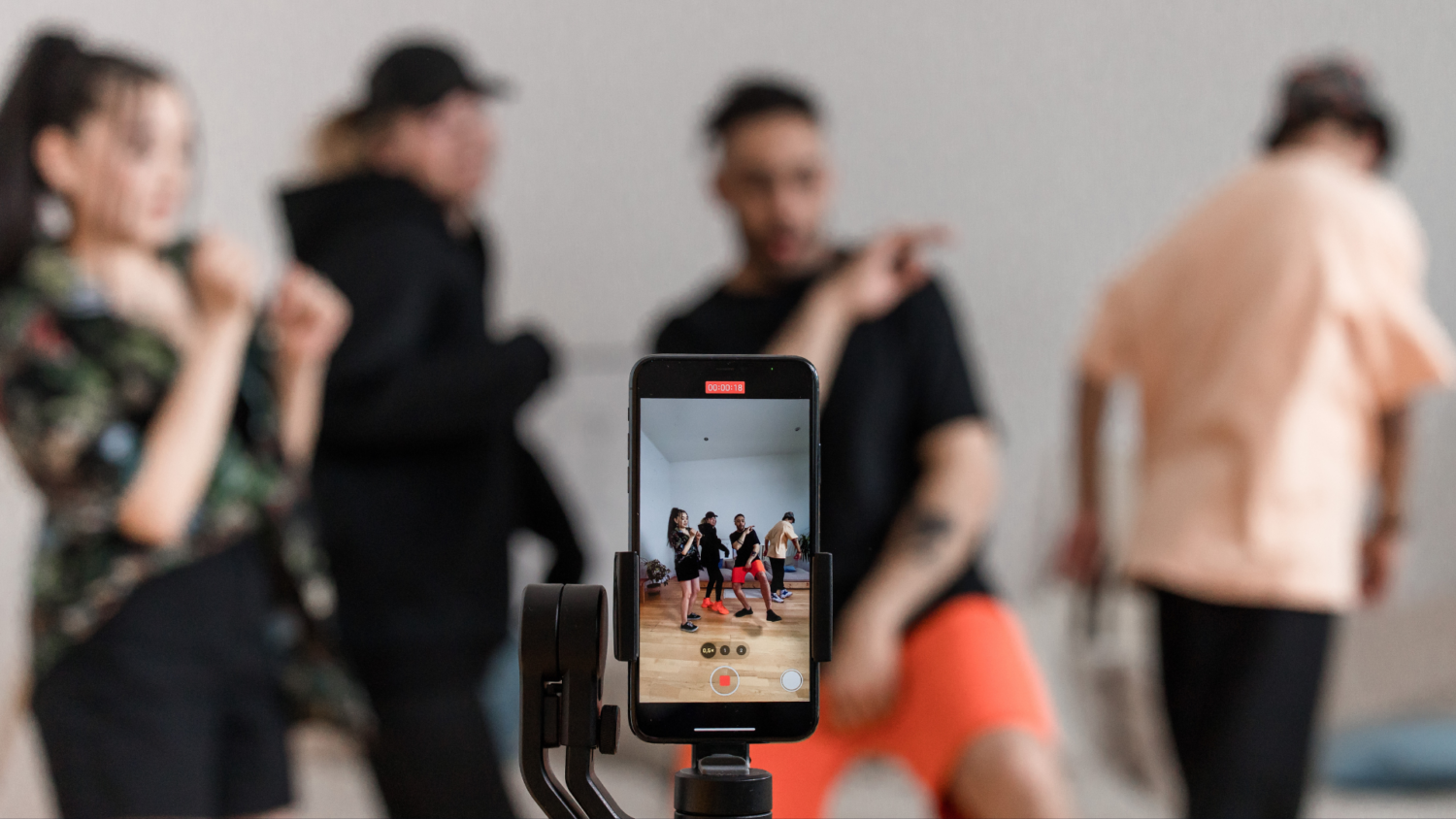 5. Use Instagram Stories
If you're trying to promote your music on Instagram, you are missing out if you aren't using the Instagram stories feature.
It's one of the quickest and easiest ways to stay relevant to your fans, and it can take little effort.
You can document your daily life, posting content that your followers would find interesting.
Better yet, showing up in the stories is great for the Instagram algorithm.
If you can get people interested in your stories and have them regularly viewing your content there, they are more likely to see your new post when you do publish content on your feed.
Reach more fans and other users by posting daily on your stories if you can!
6. Include Relevant Hashtags Within Your Content
It's no digital marketing secret that using a few hashtags in your content can help your reach.
Sometimes, it can help you hit the explore page if everything lines up right.
But, what music hashtags are you supposed to use?
Here are some quick Instagram tips on hashtags for musicians:
Don't use too many. 30 is the limit but you don't need to go near that.
Make sure your profile looks amazing. Hashtags can attract new visitors and we need them to stick.
Have a business profile for insights on how well your hashtags are performing.
Use a mix of popular hashtags and smaller hashtags.
Use hashtags that fit within your genre or niche.
Experiment with placing in your hashtags in your first comment instead of the caption.
Some artists even choose to employ their own hashtag to group their content together.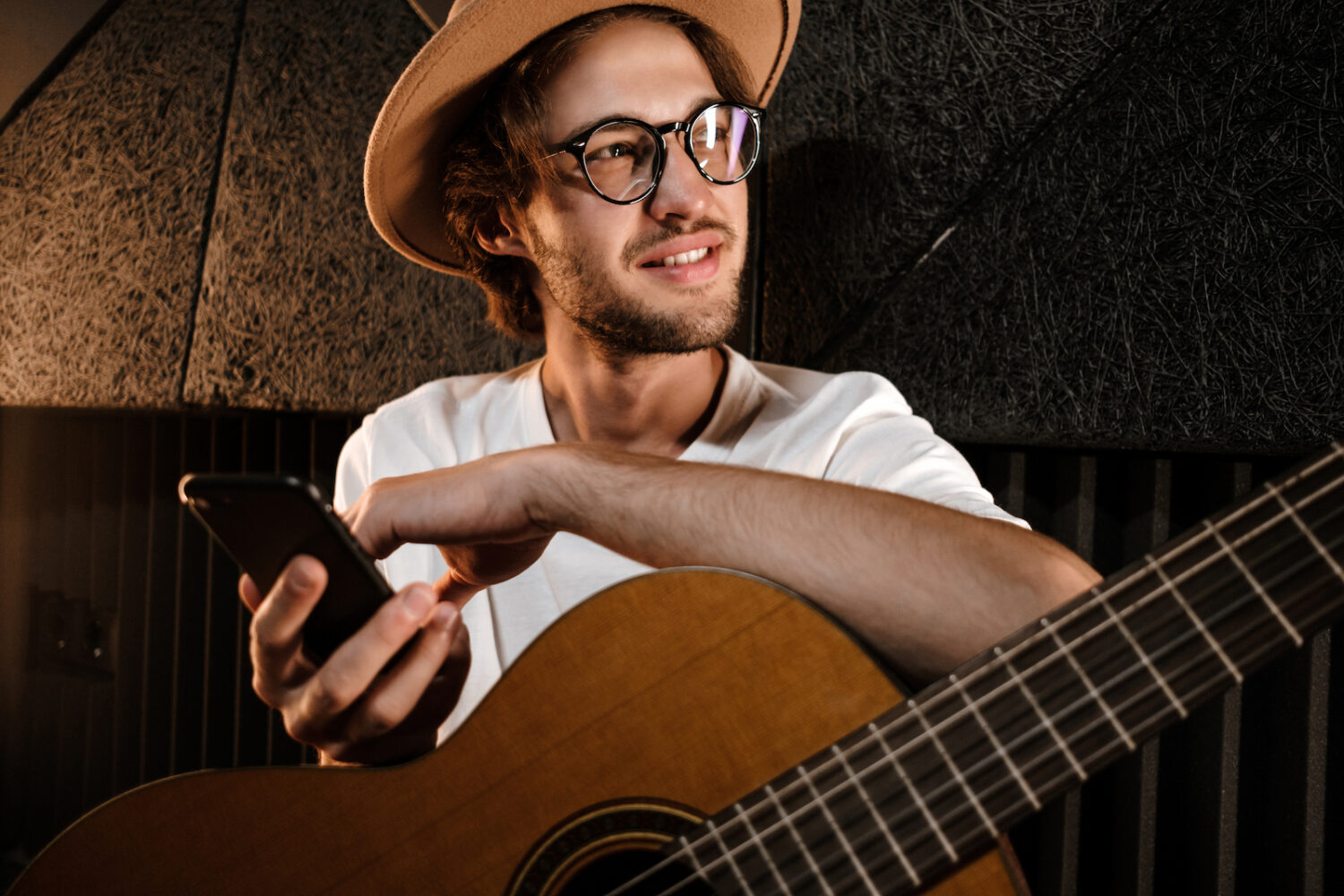 7. Use Your Instagram Account Like A Personal Profile
You can't just post and ghost.
One of the issues that companies and business Instagram accounts have is that they don't actually use their account at all.
They post and then disappear. Every single time.
Instagram likes to see that you are actually using the account as intended. Using the features as intended.
Spend some time and like posts from other accounts.
View people's stories. React to them. Do what you would do if it was actually your account and you're an actual user!
It sounds weird but your fans will notice this activity. It can help them remember you.
8. Allocate Time For Interacting With Other Instagram Users
Taking this to another level, you really want to make sure you are actively creating conversations on social media with your new followers.
There's real power in having genuine 1-1 conversations and connections with your fans.
It's more than just a music marketing strategy. It's the foundation that takes someone from a passive listener to a super fan.
Another thing. When you do reply to someone's comment, don't just say "thanks" to that same comment.
What are you doing? This style of generic comment just looks like spam.
I see so many bands and artists doing this and it's so painful. Out of all the people that have seen your content, someone has taken the time to leave a nice comment. You need to reward that!
If you are commenting on posts from other accounts, write something genuine. You'll quickly land in Instagram's spam filters if you are copy and pasting a couple of fire emojis on everyone's feed posts.
The audio or video message is also a super personal way of connecting with your followers.
9. Use Carousels When You Post Photos
Instagram wants to keep users on the platform.
If all of a sudden they see a picture, a swipe to the right counts as a form of engagement. They are spending more time on Instagram by giving them the option to consume your content for that little bit longer.
Carousels also have multiple chances of being shown. Say someone missed your post the first time around or simply scrolled past.
The next day, Instagram may push that same carousel out again to the user but will show a different picture from your carousel.
This means that one post now has multiple chances of capturing attention and engagement.
Remember, the key to winning the Instagram algorithm game is to keep people on the platform.
That's all they want. In fact, it's all any social media platform wants! Utilizing carousels when posting your photos is one way of doing this.
---
10. Ask Questions In Your Content For More Engagement
When you make a statement and just put content out there, you're basically saying, "here's this thing I made."
People might consume it and move along. Or worse, they just scroll past.
However, asking a question opens the door and allows people to take part.
The more likes, shares, saves, comments, and engagement your photos or posts get on Instagram, the more reach they will get.
If you want to increase the chances of getting this engagement, open the door for it!
Ask questions in your content and give people a reason to leave a comment.
Before you put together your next post, it can help to perform a sort of mental litmus test.
If you came across this post, would you engage with it? If the answer is no, it might be time to go back to the drawing board.
11. Use Polls On Stories
When was the last time you ran a poll on Instagram?
People love taking part in them and again, it keeps people on the platform that little bit longer.
It's so simple.
Using the same philosophy of asking a question in your posts, you can use this method with polls on your stories. Instagram loves it when you use its features, and polls are another one that is great for harnessing engagement.
The next time you post on your story, think about whether you can include a quick poll in there for your fans to engage with!
12. Perform On Live Streams
Performing on Instagram live is an incredible way of doing something special for your fans.
New followers may not have had a chance to interact with you yet and performing live means they can do this in real-time. You can see their reactions and comments live and respond immediately.
You don't have to actually perform a live show on Instagram live if you don't want to.
You could do a Q&A, promote your new song, any upcoming events or simply use it to show off your musical talent.
Let your followers know ahead of time when you plan to go live in order to increase your chances of people watching and engaging!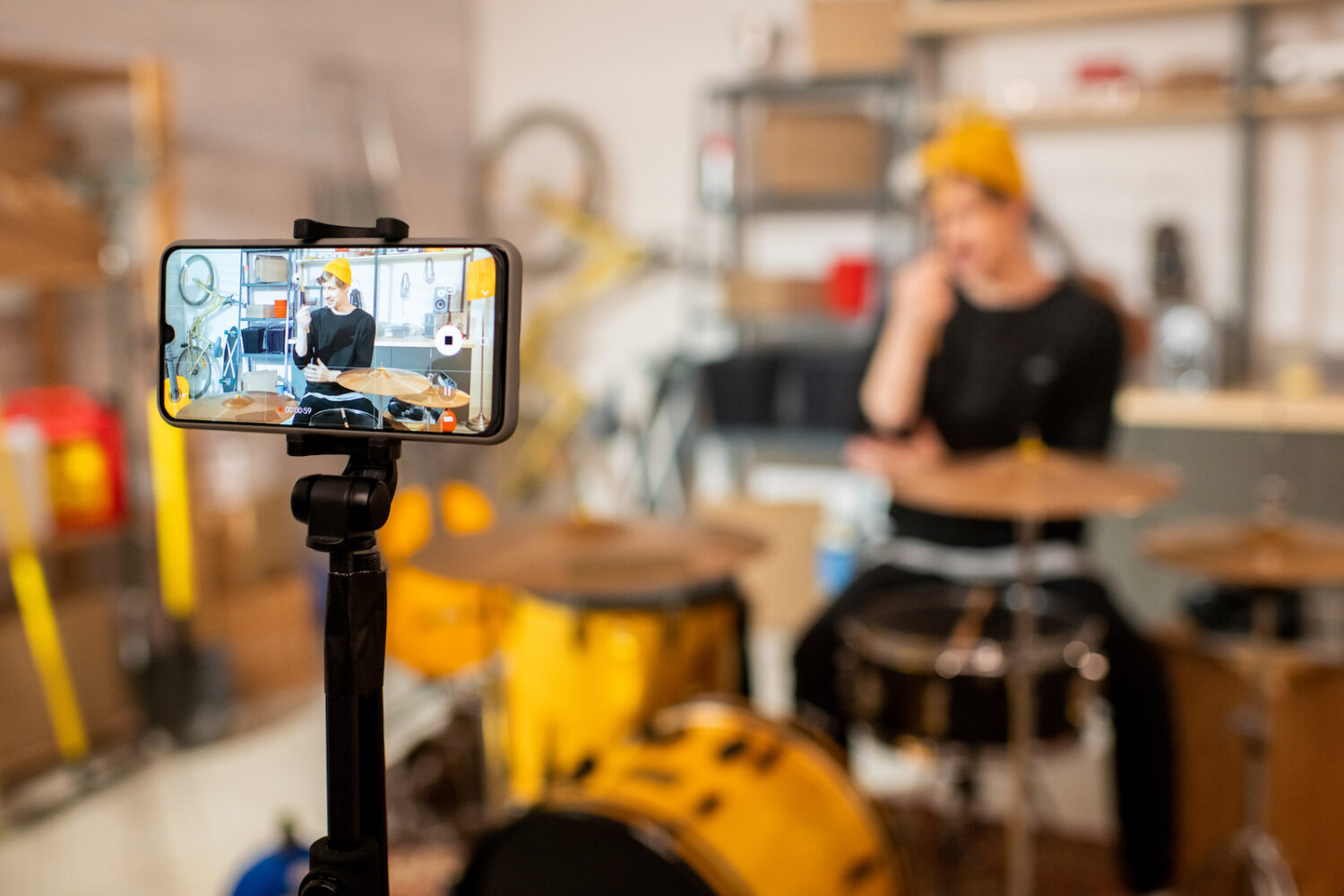 13. Use Location Tags
Using location tags within your content is great for increasing your visibility in a certain area.
It's fantastic when you're gigging and touring.
On your posts and Instagram stories, it couldn't be easier to include your location there too.
This means you have a chance of getting seen by people within that area who aren't already following your profile.
If you are using this strategy when gigging and promoting your live concert content, be sure to tag the venue and any other acts or official photographers in your posts too.
Tagging locations and other accounts in your posts is a no-brainer, but so many artists neglect to do this.
14. Post Often And Don't Go Missing
One of the reasons why musicians fail in their pursuit of success is a lack of consistency.
It's no surprise that successful musicians are usually the ones that show up every day and are the most consistent.
To get the numbers and the traction you want from posting content on social media as a musician, you have to throw yourself into it and make sure that you are staying visible and relevant.
Bringing new people into your journey is difficult, but getting them to stay with you means that you have to keep showing up and posting often.