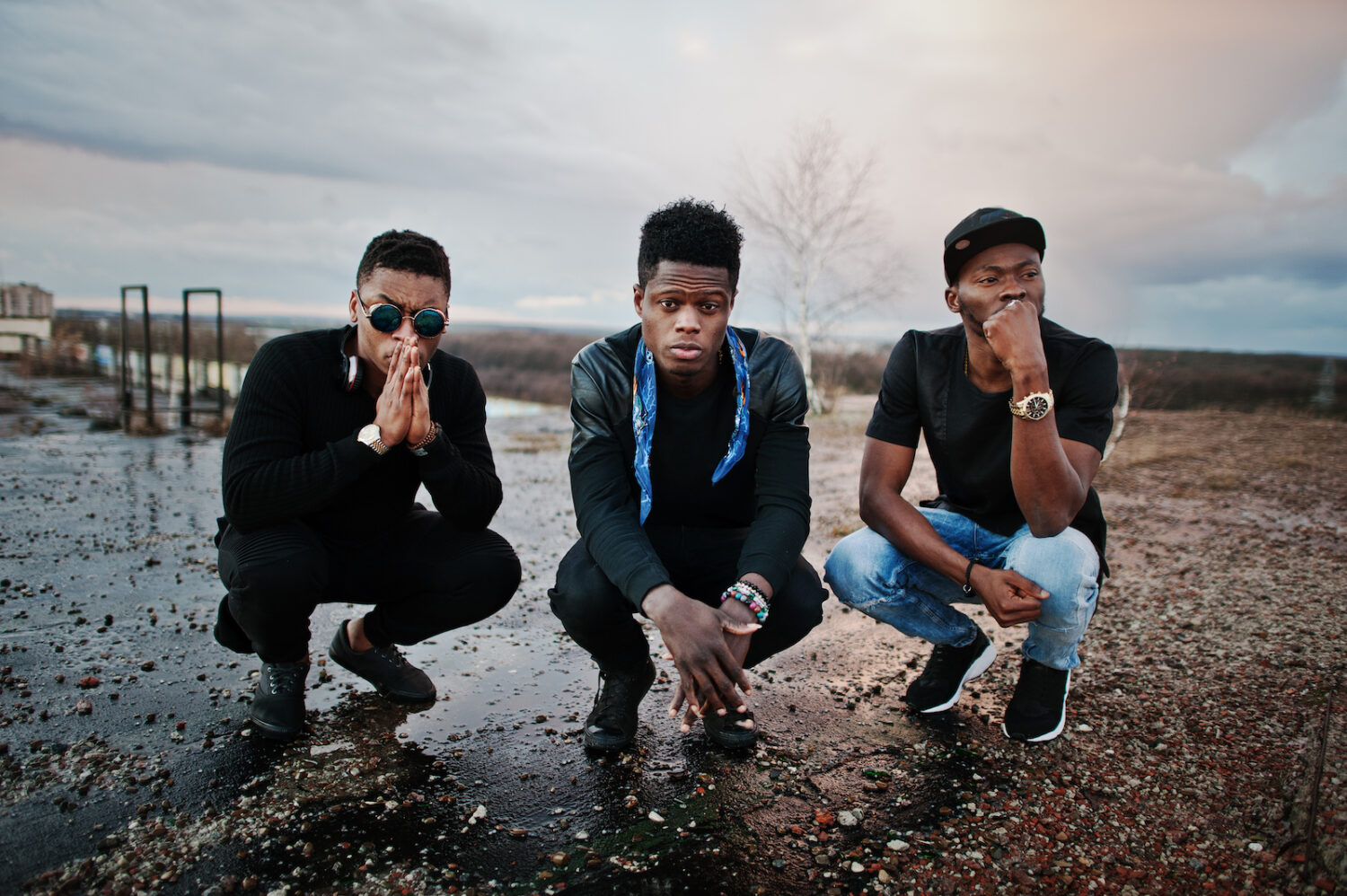 Download Your FREE 22-Day Single Release Plan

GET NOW
How To Take Good Band Photos (Tips, Poses & Photoshoot Ideas)
The band photo.
A chance to tell the story of you, your music, who you are, where you're going, and what you stand for.
Or... a bunch of random dudes up against a brick wall looking extremely awkward.
We've all been there. We need some new band photos for social media posts, a new profile picture for your band's Instagram, some pictures for album artwork or album cover, or some press photos of band members to make up part of a music EPK... so we contact the nearest person we know with a camera.
Just because your friend has the new iPhone or your uncle owns a half-decent digital camera, it's not going to cut it.
Photographing bands is the job of a pro photographer and your smartphone camera isn't really going to give the best first impression, which is exactly what this is all about.
If you want to grab attention with your band photos, get more music fans, and look like you really belong in the music industry, here are a few tips to get the best band photos possible!
---
1. Research Similar Band Photography For Image Inspiration
You need to put in the time and effort into finding other band shots that you really like and feel a connection with.
Spend time looking through other artists in your genre and outline specific things about their branding and image that speak to you.
Their band poses
Their facial expressions
Common locations
What they are wearing
Common colour themes
Use of props
If you want to stay consistent with your band photos and really look like a proper pro band, you need to start getting an idea of what you want your branding and band photography to look like first.
After doing this stage, you can start to put together a sort of 'mood board' that will inspire the rest of your decisions when it comes to what band members will wear for a shoot and more.
Just like choosing a band name, it's important to do your research and get it right the first time.
2. Look For Suitable Band Photo Locations
The right location can make or break a band shoot.
You can be dressed incredibly but shooting in the same location as a bunch of other uninspiring acts is going to see you quickly ignored.
As with the rest of a band photo session, it would be best for musicians to engage in a search for locations well ahead of time.
Do your research and discover where the best places to take band photographs are in your area.
It could be a bar, a local museum, a restaurant, somewhere outside, by the beach... who knows.
You want to avoid the 'brick wall' scenario as it's been done a million times. Brick walls are boring and predictable, and it's not often how you want your band to be thought of.
It doesn't take much more effort to find a different wall with a bit more colour or personality. If you are serious about promoting your band, you will find a way to get the right location.
Some venues and spaces may charge you for use of their space when taking band photos. If the location is worth it and you do have a bit of budget to spare to make this happen, it's worth paying to get the best shot you can.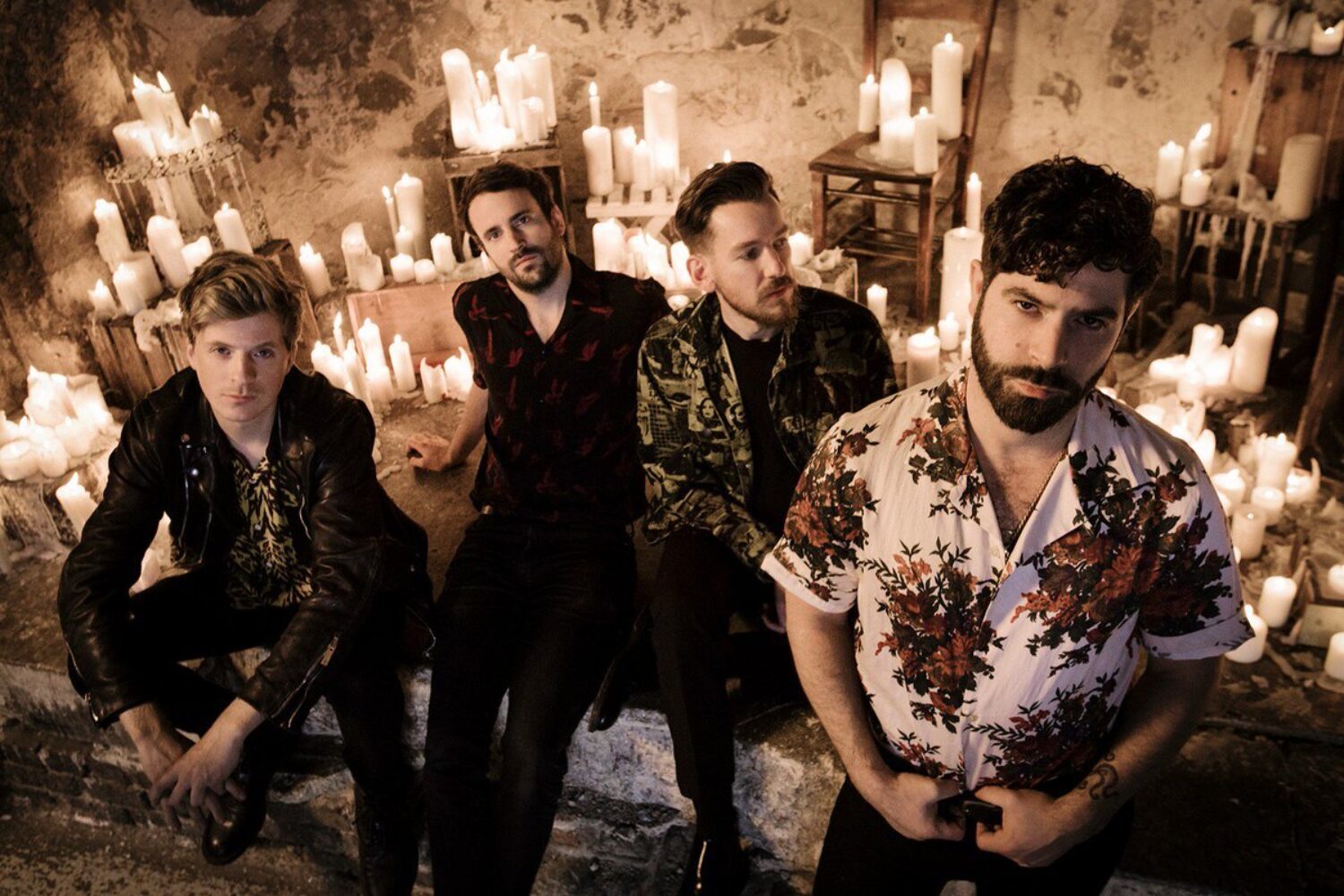 3. Prepare Your Wardrobe & Outfits
When it comes to band photography, clothes are important as they convey your personality and image.
To make sure that the entire group is on the same page, it's a good idea for all band members to go shopping together for different outfits.
You don't want to be mismatched on the day so be sure to wear stuff that looks like it's out of the same wardrobe at least.
You need to look like one whole band, not 3 different bands standing next to each other.
It's important to give off the same energy and what you want to avoid is that horrible moment where the entire band has brought along outfits that they deem to be super cool, but are in fact just not going to work in the overall composition of your band images.
If you're bad at this 'fashion' stuff, you need to find someone in or around the band that can help you because this is such an integral part of getting the shoot right.
This is where a good photographer can also step in.
The worst mistakes you can make with this are:
Clothes don't fit properly
Colours and themes that don't match with each other
No accessories
Doesn't fit your band style
Doesn't work with location or background
These mistakes will show you up as a very inexperienced band or band member.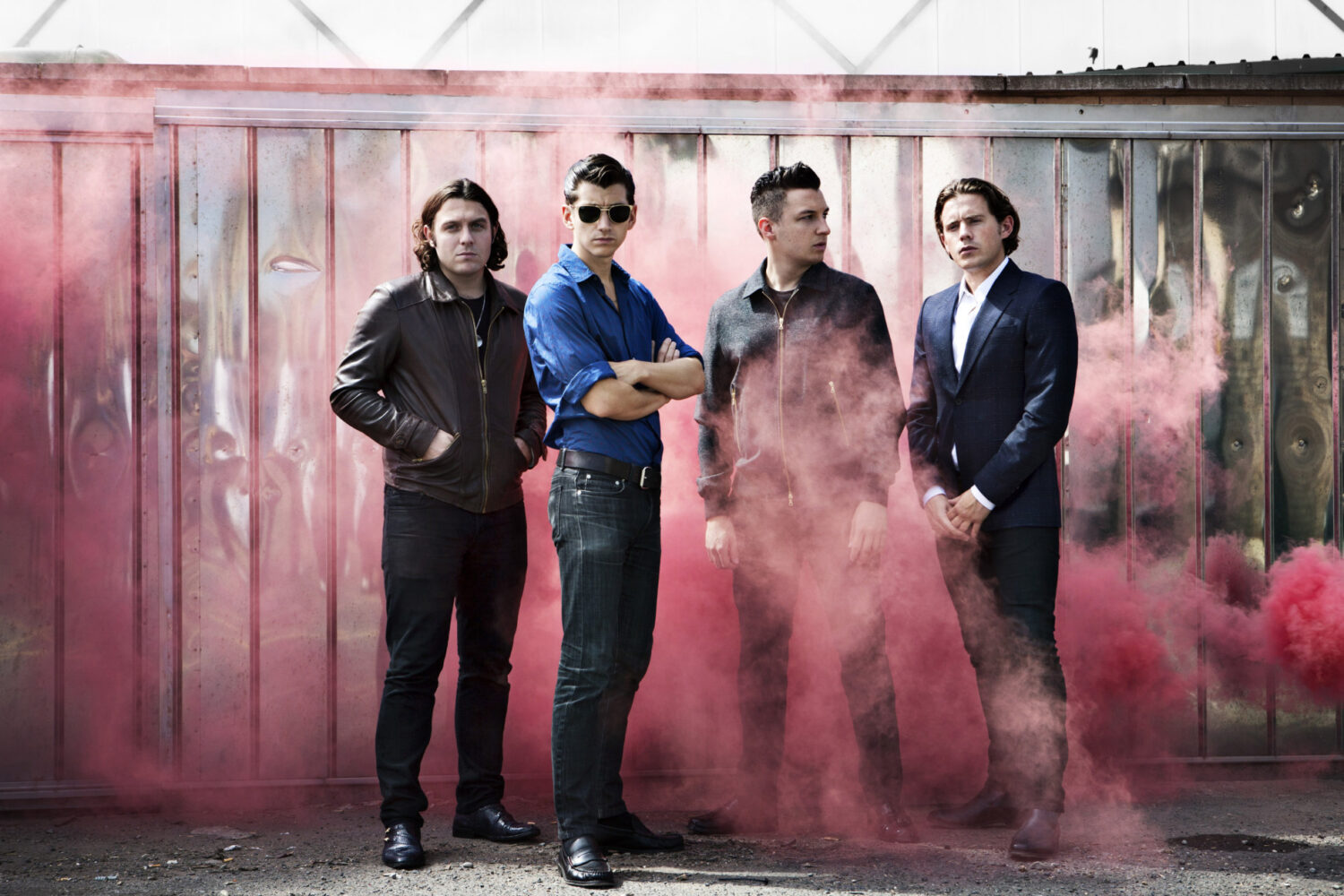 4. Plan Your Hair & Makeup Before The Photo Shoot
Seeing artists mess this up is one of my absolute pet peeves when it comes to band photography.
If you know well in advance that you are getting some professional photos taken with your band, get a haircut and clean yourself up beforehand.
Beards are one of the worst offenders! It might be cool for you to have a beard with your music but don't leave it all straggly and gross before you get some pro images taken.
There really is no excuse for not cleaning yourself up and getting a proper haircut before a band shoot. This is your chance to show off you at your very best.
Not only that, it's very difficult (if not impossible), to fix a bad beard or hairstyle in some photo editing software.
5. Work With A Professional Photographer
A successful band shoot depends largely upon creative interaction from subject to subject, so hire an experienced photographer that appreciates music and has maybe shot some bands before.
Hiring a pro photographer makes so much sense but if you can find an experienced photographer that is used to dealing with musicians, has shot content for an album cover, or has worked in the music industry before, you can be sure you're going to get some killer pictures.
It's tempting to ask your brother, aunt, sister's friend, best friend, next-door neighbor, or anyone you know with a camera to take some close-ups of your band for Instagram, but these shots aren't going to set you apart from other artists and bands.
Suppose you do have a budget for band photography and are serious about getting some pictures and images to take your band to the next level. In that case, it should absolutely go towards hiring a photographer who knows what they're doing!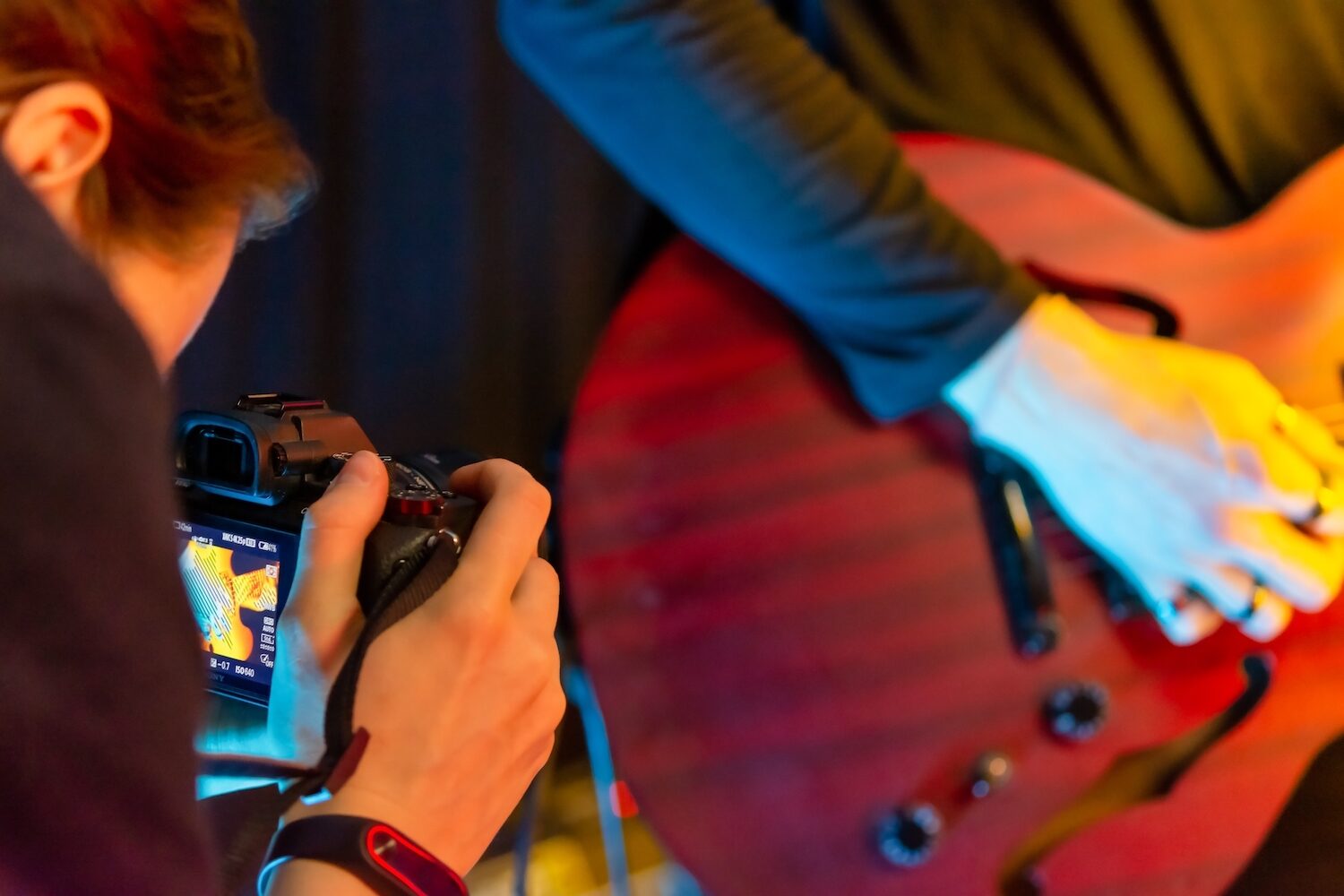 6. Plan Your Poses
So you may have found the most incredible location, got yourself some snazzy new outfits, and even hired a photographer to make you look cool.
But how do you pose? Where do you stand? What the heck are you supposed to do with your hands?
It's weird, isn't it? Bands and singers may have an amazing stage presence, but they can't pose for a photo if their lives depended on it!
If you're not used to it, having your photograph taken is awkward and trying to pose isn't easy.
Here are some quickfire posing tips for musicians and bands when having their photo taken:
A good band photo needs depth. It can tell a larger story if you are able to achieve this
Put the lead singer at the front
Like it or not, they are the focal point of the band. Have them at the front of your band photo.
Get creative with different angles if band members are of varying heights
This one can throw you a curveball on a shoot but with the use of props or angles, you can combat this.
Take individual photos without instruments
Too many bands and musicians rely on having their instruments on a shoot. Look at your favourite bands. Most of the time, the photos they have taken professionally don't involve them having their instruments with them at the time.
Make sure there's nothing in band members' pockets
Again, one for the editing room. If your phone, wallet, or purse is making a bulge in your pocket, it doesn't look so good in the pictures!
7. Take A Mix Of Photos For Different Mediums
As you prepare for your shoot, you should think about a photography hitlist of shots that you need for your music.
It might be the case that you need album covers, a new social media header, a new profile picture for Instagram so you can grow your social media as a musician, pics for digital ads, or even a Spotify cover photo.
Just like wedding photography, this checklist will help you stay on top of what shots you need.
These photos require different angles, different outfits, different lighting, different poses, portrait options, landscape shots, and more.
Knowing what you need ahead of time will allow you to focus your time and have fun on the shoot without feeling pressured.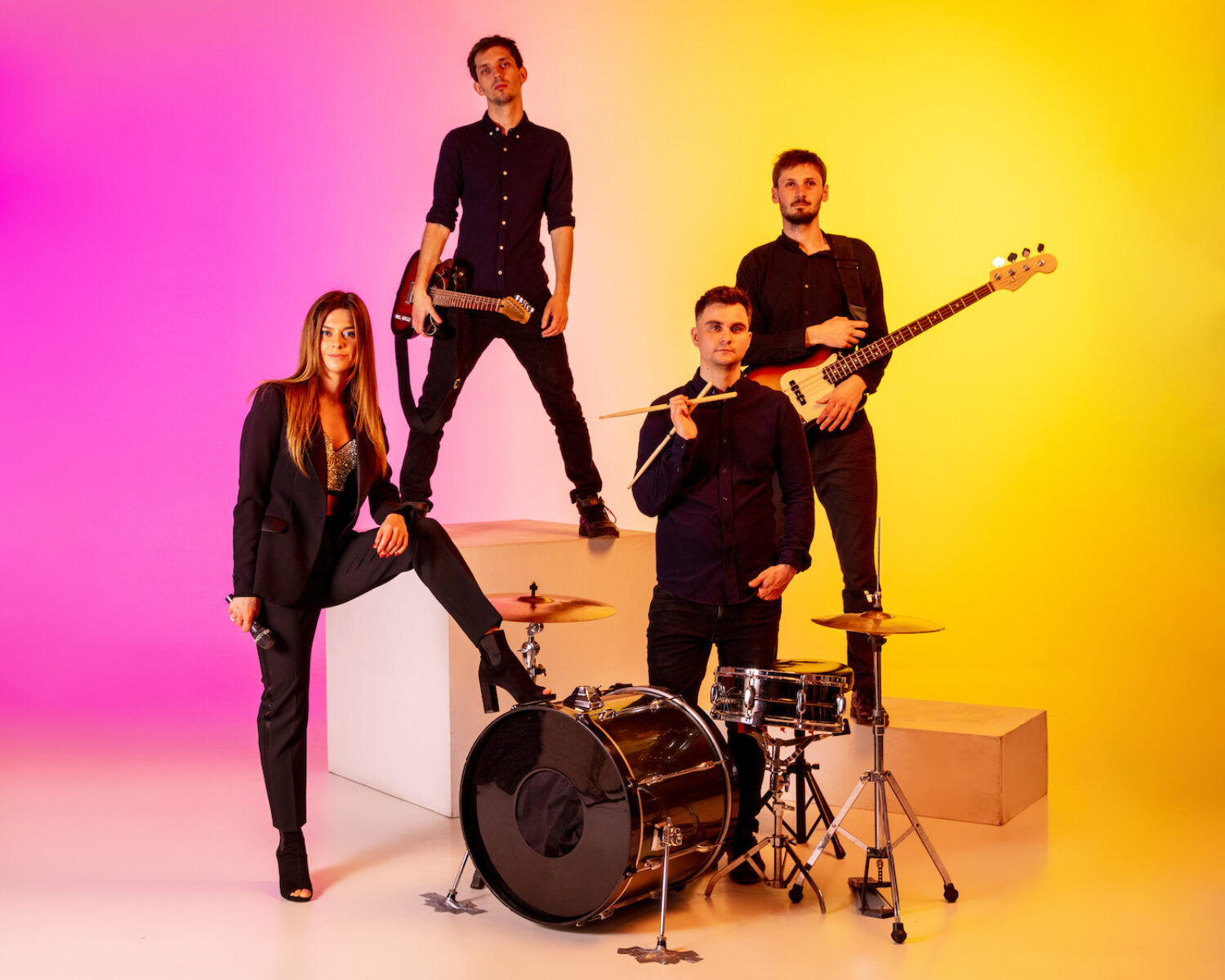 8. Have Band Members Use Props
Using different props within your band photography is a great way to stand out from the crowd.
There are loads of creative ways to include instruments, props, and decorations to suit your aesthetic.
You don't need to stick to the 'traditional' props of instruments if you don't want to. Some of the more inventive and fun band photos utilize a myriad of weird and wonderful props.
Encourage the other members to mess around with the props and come up with weird ideas.
Musicians who aren't used to having their photo taken may not know what to do with their hands. Having props on hand can give you something to do with your hands and make you feel less awkward and uncomfortable posing!