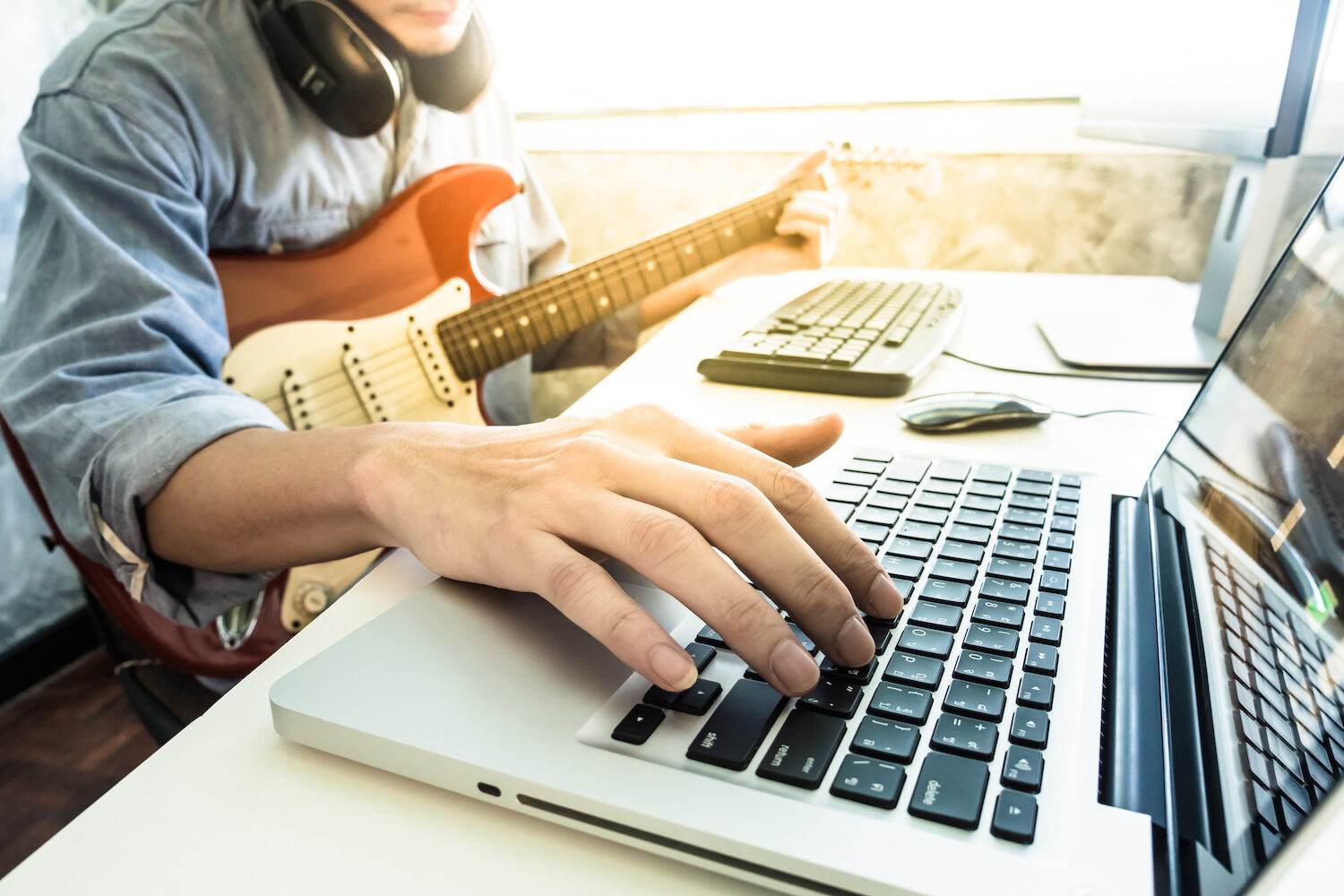 Download Your FREE 22-Day Single Release Plan

GET NOW
Electronic Press Kit for Musicians (8 Things To Include In Your EPK)
If you want to package up your musical identity and have music industry professionals understand exactly who you are and what you're about, an electronic press kit, or EPK, is something worth creating.
Here is a breakdown of exactly what an EPK in music is, what you need to include in a digital press kit and how to actually make one for your music.
What Is An Electronic Press Kit (EPK) In The Music Industry?
An EPK or 'Electronic Press Kit' is essentially your professional music resume.
Musicians can think of it as their digital portfolio.
An EPK provides music supervisors, music journalists, talent buyers, online media professionals, record labels, and booking agents easy access to an artist's key information and media.
A well-designed and well-put-together press kit is an essential tool for securing press coverage, obtaining a music review, or notable feature within your music career.
A band's EPK should aim to help music industry professionals understand who you are, what you stand for, and why they should spend their time helping to promote your music.
You might be wondering, are electronic press kits still relevant in 2022?
Whilst traditional or physical press kits are no longer used, music industry tastemakers still use EPK's and they are still an effective music marketing tool.
Regardless, it's still useful and practical to have a high-quality press kit on hand for show promoters, journalists, critics, publications, and more.
Here are some things a successful EPK should include...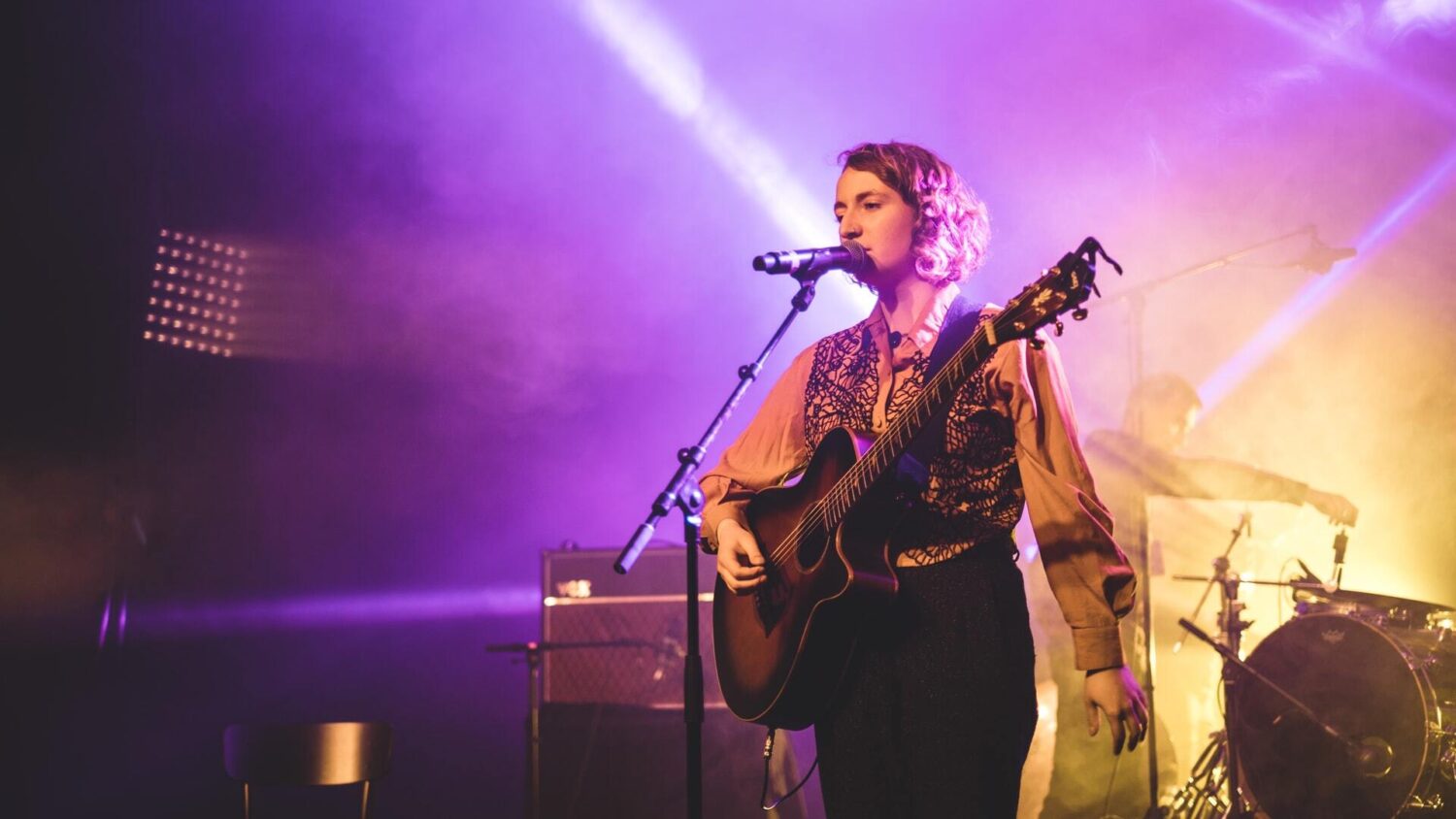 1. Your Artist Bio
One of the most important elements of a music press kit that will actually get you noticed is your bio.
When you create an EPK for your music, your musician bio has to be short, attention-grabbing and tells your story.
Your short bio is essentially your elevator pitch.
Who are you?
What makes you unique?
What do you stand for?
This is your first impression, so make it count.
Too many artists skip this stage or put little effort into crafting a well-written artist bio section. Remember, festival bookers, booking agents, notable venues, and journalists will use snippets of your bio as part of your online promotion.
2. High-Quality Photos
Including high-quality media and official promotional photos is absolutely essential for your music press kit.
If you don't have professional band photos or high-quality artist photos, you need to fix that immediately.
Getting good band photos is basically non-negotiable if you are trying to grow your music fanbase. It's more than just a valuable tool.
Within seconds of opening your electronic press kit, the user needs to be able to see your pictures or album art and understand exactly what kind of artist you are.
When including your promotional material, it's important that images are of good quality. High-resolution photos are used in magazine features, press, and on music blogs and websites.
You can include downloadable files and downloadable photos for ease.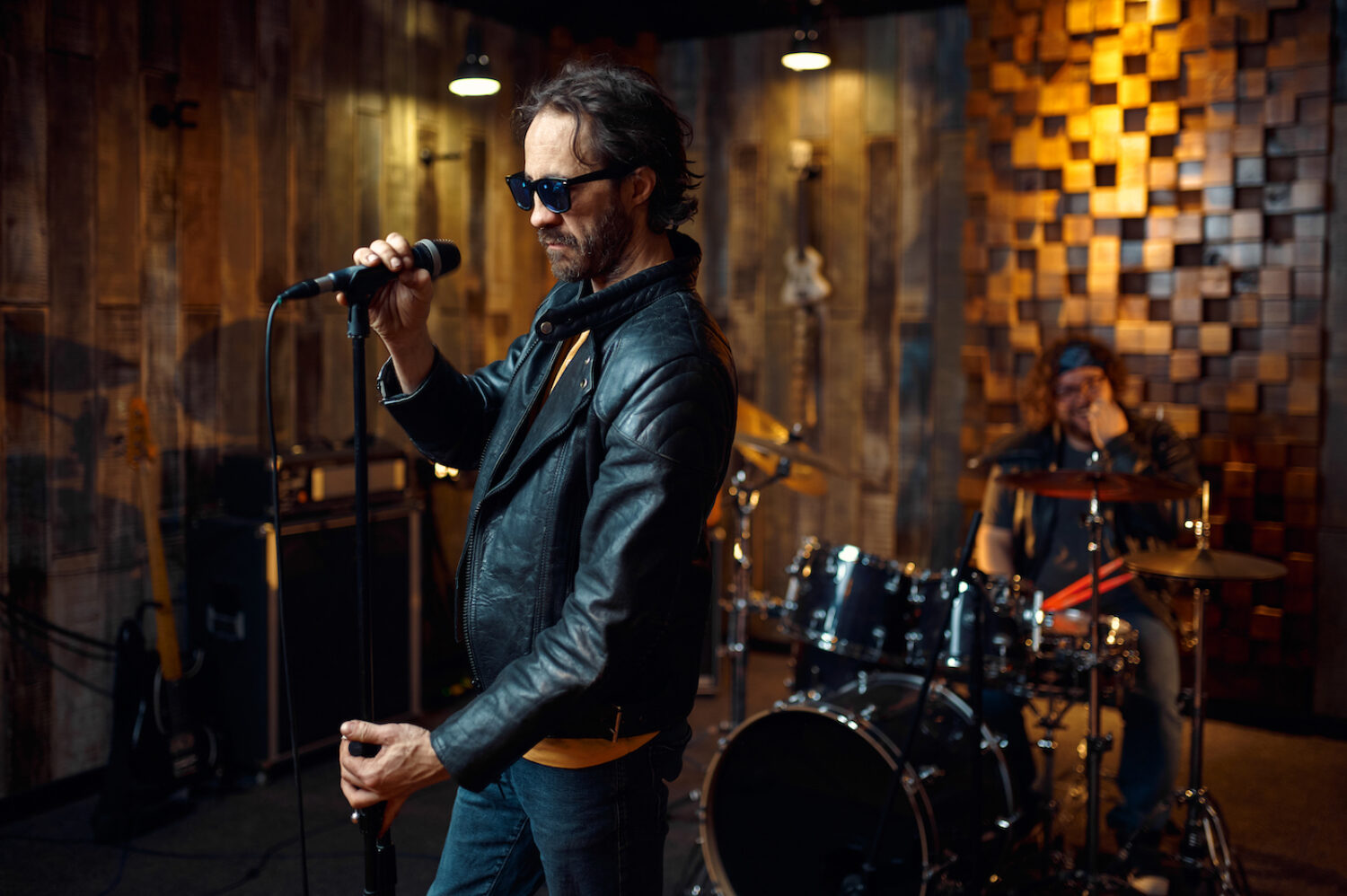 3. Links To Your Music & Best Songs
It should go without saying that your EPK should include your music as standard.
In today's streaming world, it's best to embed links from streaming services in the form of a music player so that people can quickly and easily listen to your music without having to first download it.
When choosing what music you will include in your music EPK, you should ensure that the first few songs are among your best.
In fact, your stand-out track should feature first. Add your new single or key track from your new album so that listeners can hear exactly what you sound like.
The production quality of your music should be of professional standard and mixed properly!
4. High-Quality Music Videos
These days, a music video can tell music promoters and media outlets more about your band than any bio, picture or audio track ever could.
High-quality videos are crucial in 2022 for any artist trying to break it in the music industry.
If you have shot music videos for recent singles that represent your band in its best light, it's important to include these in a music press kit. Promoters will often share these videos as well in light of an upcoming tour to promote artists.
You will find high-quality videos can make or break your chances of being noticed. Videos in general are one of the most essential marketing tools a musician can have.
If part of your EPK strategy is to try and get more gigs for your band, you can even include a live video if you have one to show off your stage presence.
If you don't have a video for your band or artist project, it's worth checking out how to make a DIY music video on a budget to get you off the ground.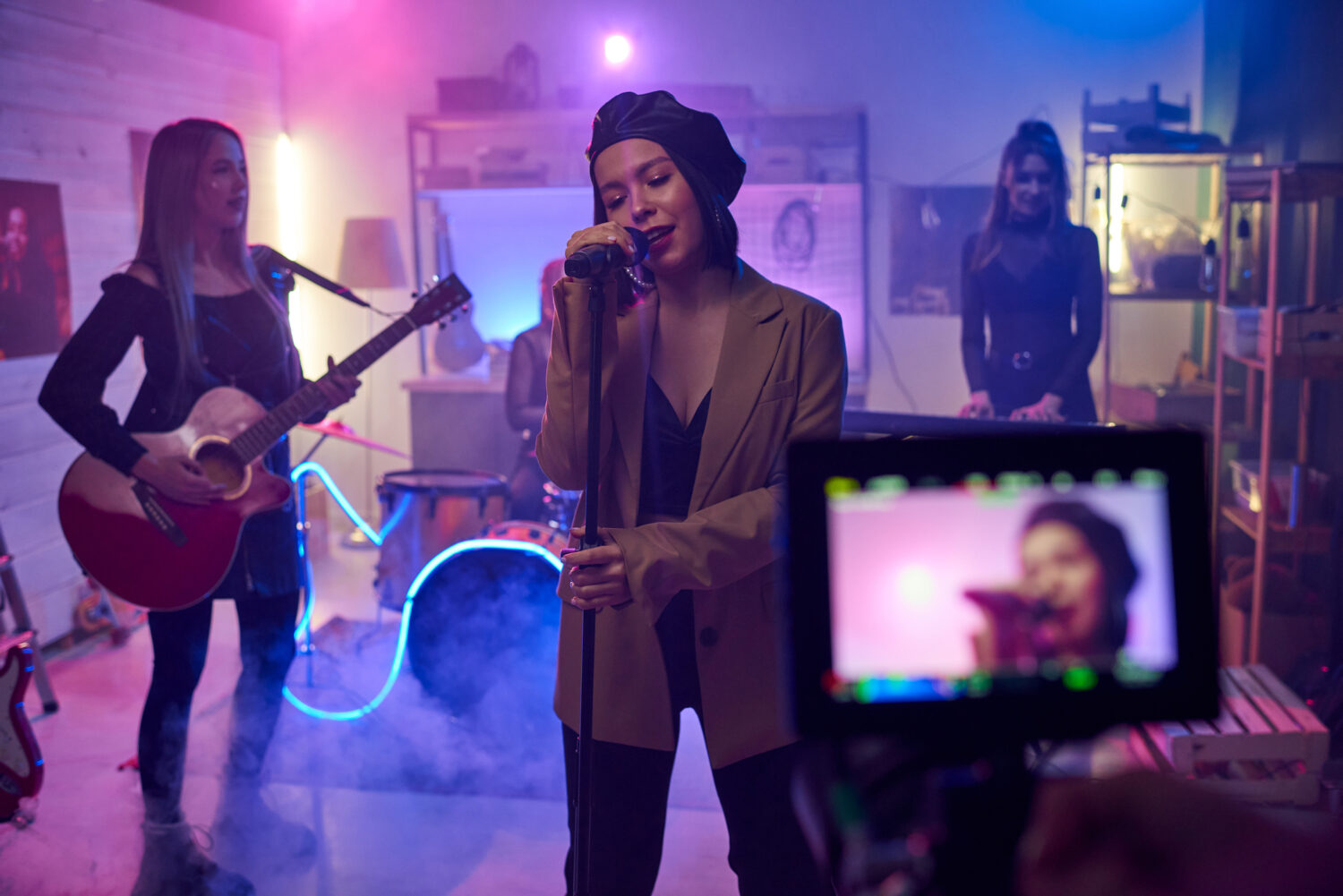 5. Reviews & Press Features
A key part of a professional resume for your music is to include testimonials or reviews of your work as an artist.
Reviews and existing press coverage can add a level of authenticity and legitimacy to you as a professional music artist.
It's a great way of displaying the momentum behind your music and can really impress a lot of notable figures in the music industry, especially if you have previously been featured somewhere notable in your genre.
Don't overwhelm the reader with this section. Keep any reviews or testimonials about your band short and sweet. You can always include links in this section to the full review or source in case someone wants to do some further reading.
6. Notable Highlights & Achievements
Including some of your notable career highlights in music to date is a great way of providing more context about the buzz around you as an artist.
Have you supported any big names on tour?
Performed live at any notable venues or festivals?
Gained any prestigious awards?
Hit any milestones with your Spotify streaming numbers?
Been featured on any key radio stations?
Make a shortlist of your musical highlights and be sure to include them in your Electronic Press Kit.
7. Social Media Links
You need to make it easy for people to connect with you on social media platforms, view your content, and understand your wider social media presence as an artist.
One tip here is to only add the platforms that are most active on. It can actually hurt you if you link out to your Facebook page, but users find that you only have 50 likes on there and haven't posted in 2 years. However, if you're doing a great job of promoting your music on Instagram, link it.
If you're not making engaging music content on social media or really taking social media seriously as a musician, you need to make sure you are on the ball with this side of your music marketing.
Social media for musicians is all about creating incredible content and growing your target audience with consistency.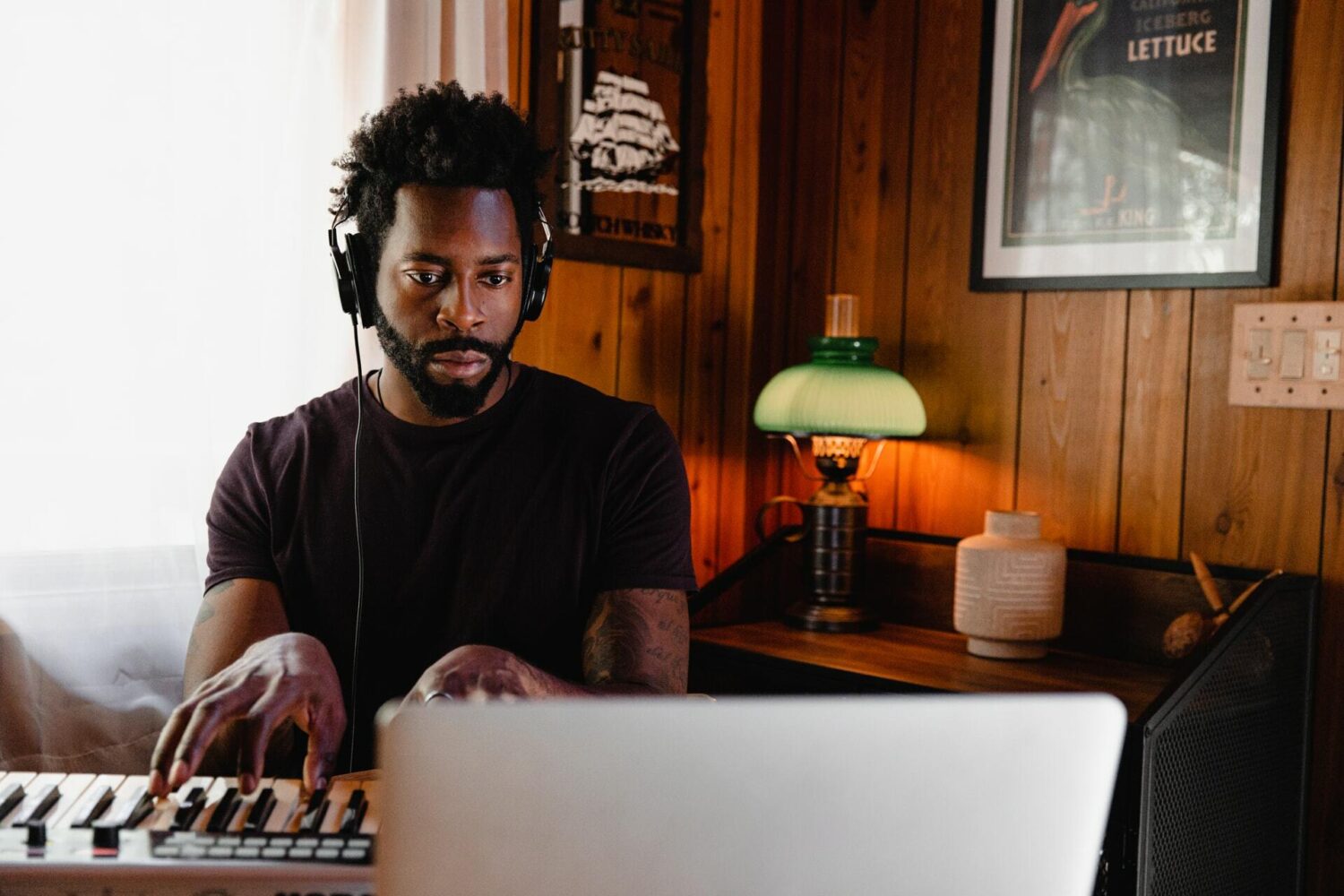 8. Your Contact Details
By this point, your perfectly crafted music EPK should have won over your reader.
If they need to get in touch with you, you need to provide relevant and up-to-date contact info.
Whilst many bands and artists do manage themselves, this could be your contact information or the details of a band manager.
How To Make An Electronic Press Kit For Music?
There are a few different ways of hosting all of this information.
If you are particularly savvy at website building or currently have your own traditional website for your music, you can create an EPK on a singular webpage on your site.
Alternatively, you can use a file-sharing service like DropBox or Google Drive to host your promotional materials and music files.
Lastly, to make the process quick and easy, there are a number of online EPK builders for musicians. Here are some that I found that might be worth looking at.
Remember to present your information cleanly and efficiently on your music EPK in order to have the best chances of success.