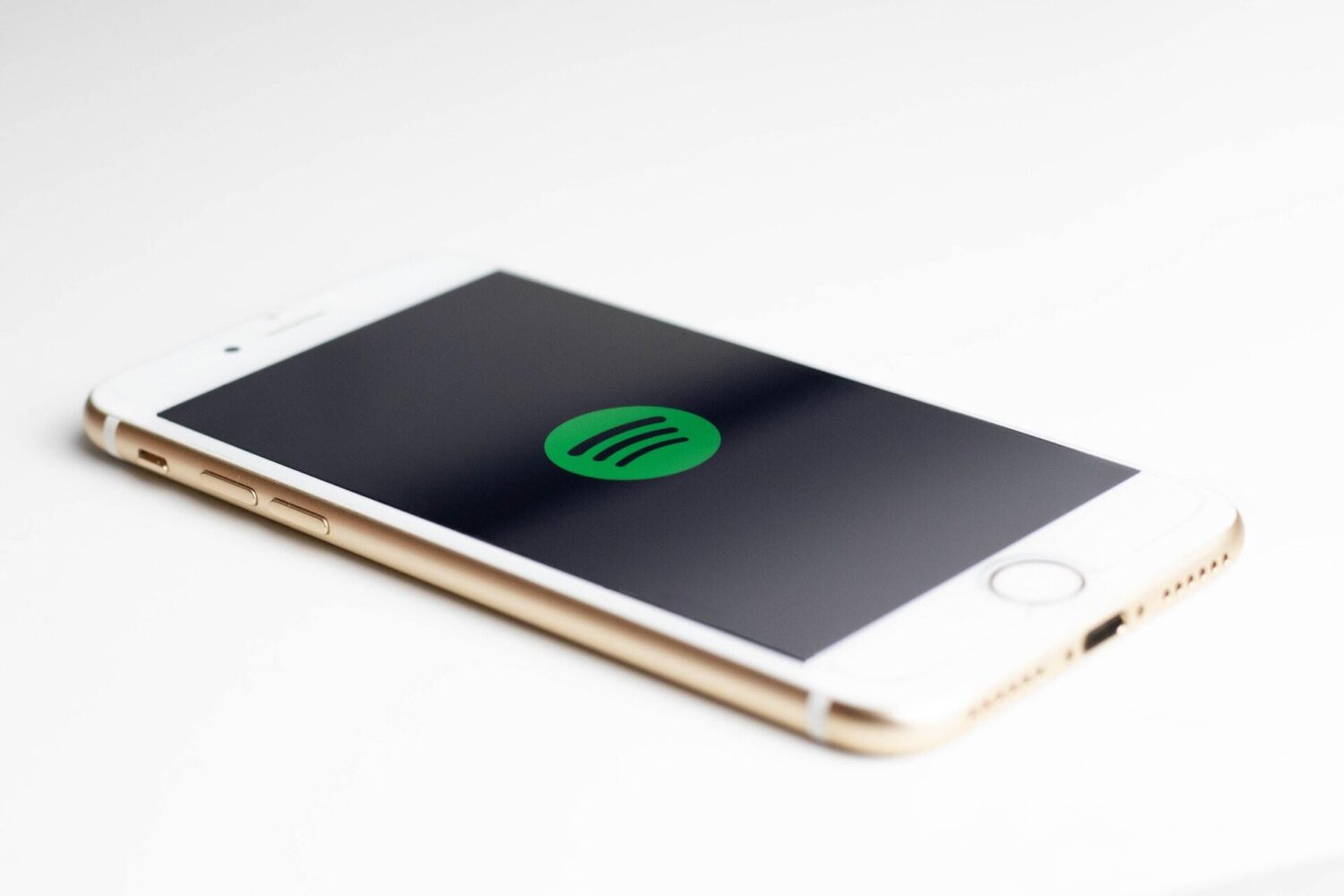 Download Your FREE 22-Day Single Release Plan

GET NOW
How To Get More Streams On Spotify In 2022 (11 Tips To Increase Plays)
Every musician and artist wants more plays and streams on Spotify.
Spotify streams don't come easy though. To get your music on streaming platforms and in people's ears takes patience and strategy.
The main problem I find with artists growing Spotify is that everything gets overwhelming and you don't know where to start, or what to do in which order to make the biggest impact.
Many artists struggle to figure out how to get more plays and gain a consistent and worthwhile following on Spotify.
Promoting your music and trying to get more plays on Spotify is no different from marketing your music on a single medium like social media. The most important point is that you are consistent with promotion, your content creation, and getting the word out about your new releases.
If you want to know how to get more streams on Spotify, here are some tips for unsigned artists to skyrocket your plays today.
---
1. Claim Your Profile With Spotify For Artists
The first step towards increasing your streams on Spotify is by setting up your Spotify For Artists account and claiming your profile.
Getting into the backend of Spotify and utilizing all the tools they have available for artists to use is absolutely key.
As well as Spotify For Artists, Spotify also boasts a plethora of social media sharing tools, embeddable players, pre-save link features, and Spotify Ad Studio.
You can see data for your Spotify followers, the number of streams and so much more information on how your music is performing.
You can also submit your music to playlists on Spotify from your Spotify For Artists account.
Playlists are a great way to increase your streams and can either be an official Spotify curated playlist, an influencer playlist, or an independent one you created yourself.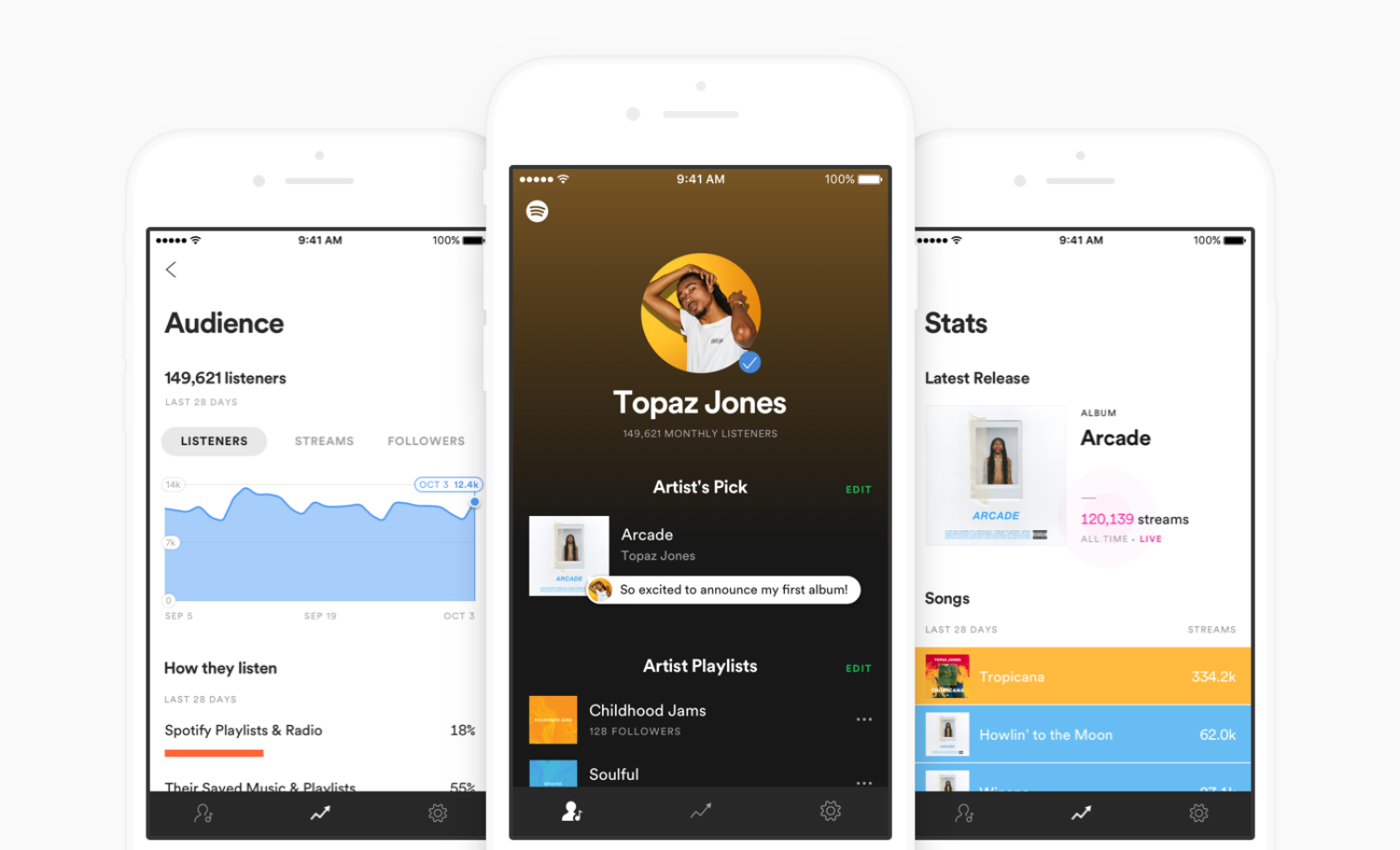 2. Build Momentum For Release Day
Give yourself time to breathe and plan.
I know you're excited and you want to get that music out and heard… but you also don't want to be disappointed.
You need momentum and traction.
2, 3, or 4 weeks before you get that final mix sorted. Use that time to build a strategy, create content for social media and build momentum.
If you've released music recently and you feel a little deflated, disheartened, and frustrated at the lack of response, you need to be more aware of why your new music needs momentum to perform well.
As musicians and creatives, we love to create. It's what we do.
Writing, arranging, recording, pouring our heart and soul into every sinew of a recording.
It takes loads of time, effort, and money to do this.
Then all of a sudden… we have the song. It's exciting, we need the world to hear our work. So we push on social media.
The issue with this is, we haven't played the game properly.
We've worked on the creation, but we're not prepared for the next step.
So what happens? We go crazy for the next 24 hours, spamming social media and getting everyone to hear the track, share it, etc.
After 24 hours… you start all over again from scratch. This is not the way.
It's often the case with bands and musicians that the music is ready, but the release strategy isn't.
'Release and hope' doesn't work. Trust me. Build momentum and share your music with listeners at the right time.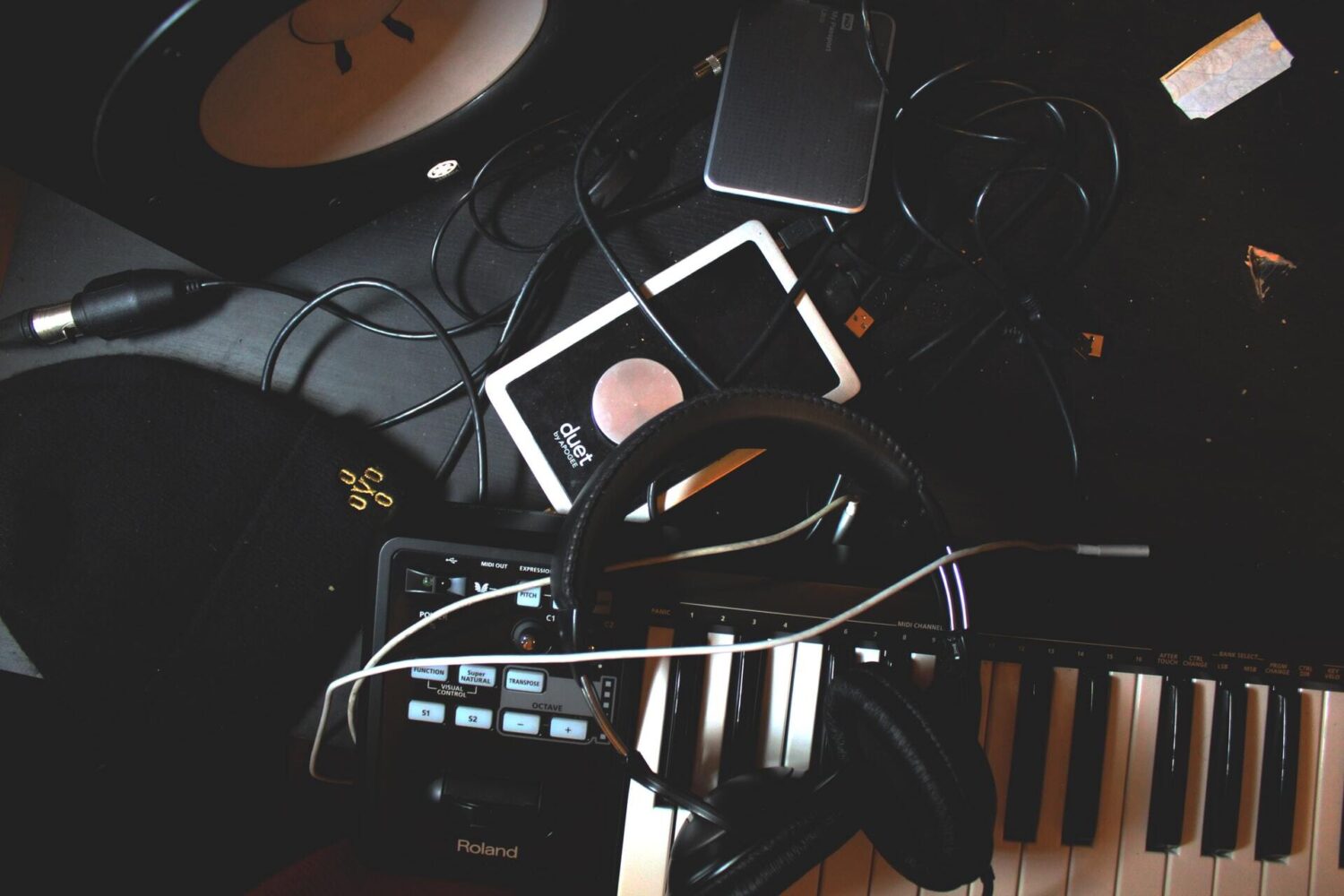 3. Promote Your Music Playlist, Not A Single Song
When you're spending all your time effort energy and money promoting just one song, people will leave after consuming.
Why not promote a Spotify playlist of your songs instead of just one single?
Instead of sending everyone to your Spotify page or a single release, send them to a full playlist of all your music.
If they listen to one, they're way more likely to then automatically listen to two or three, therefore doubling or tripling your streams instantly from one person.
This means more chances to get heard and more chances of getting listeners to add your tracks to their personal Spotify playlist.
Top Spotify playlists are managed by Spotify's editorial team or the other major labels.
Bypass this tastemaker barrier and create playlists yourself. This is a great hack that artists can use to get more streams on Spotify.
Yes, we all want to get into Spotify playlists.
But make your own playlist with your music too and get more Spotify streams from your music promotion efforts.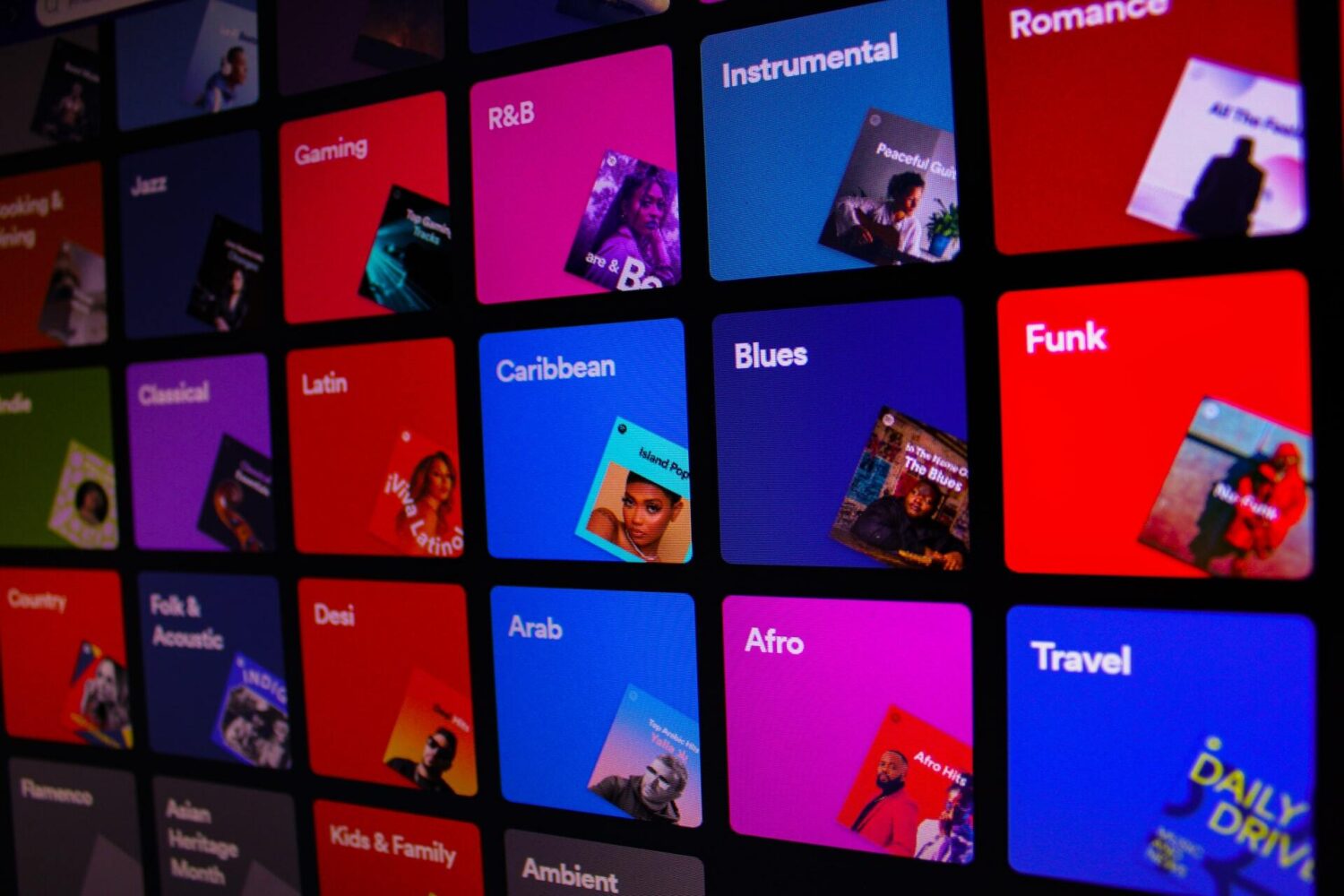 4. Give Spotify As The Only Choice
In the early phases of your artist career, it's hard to get heard in lots of different places and streaming platforms (Apple Music, Amazon Music, etc) in enough volume to spike the algorithm and get playlisted.
Don't list lots of other options like Apple, Deezer, etc when you promote your music.
Just have a Spotify link in your bio - this will direct all traffic to Spotify. Doing this should get you more streams pretty instantly.
Keeping proactive is critical because Spotify algorithms track your activity constantly. Active users with good streaming numbers are also more likely to get music inserted in prominent playlists.
Also, the more channels and followers you have the stronger your search engine ranking will be.
Splitting your audience and streaming numbers across multiple platforms is spreading yourself thin.
It's better to have one strong punch directed at a single platform than to have loads of small jabs across four or five.
So from now, you don't give other options. Only give Spotify as the place to listen.
This is about momentum and triggering the algorithm to push your music for free.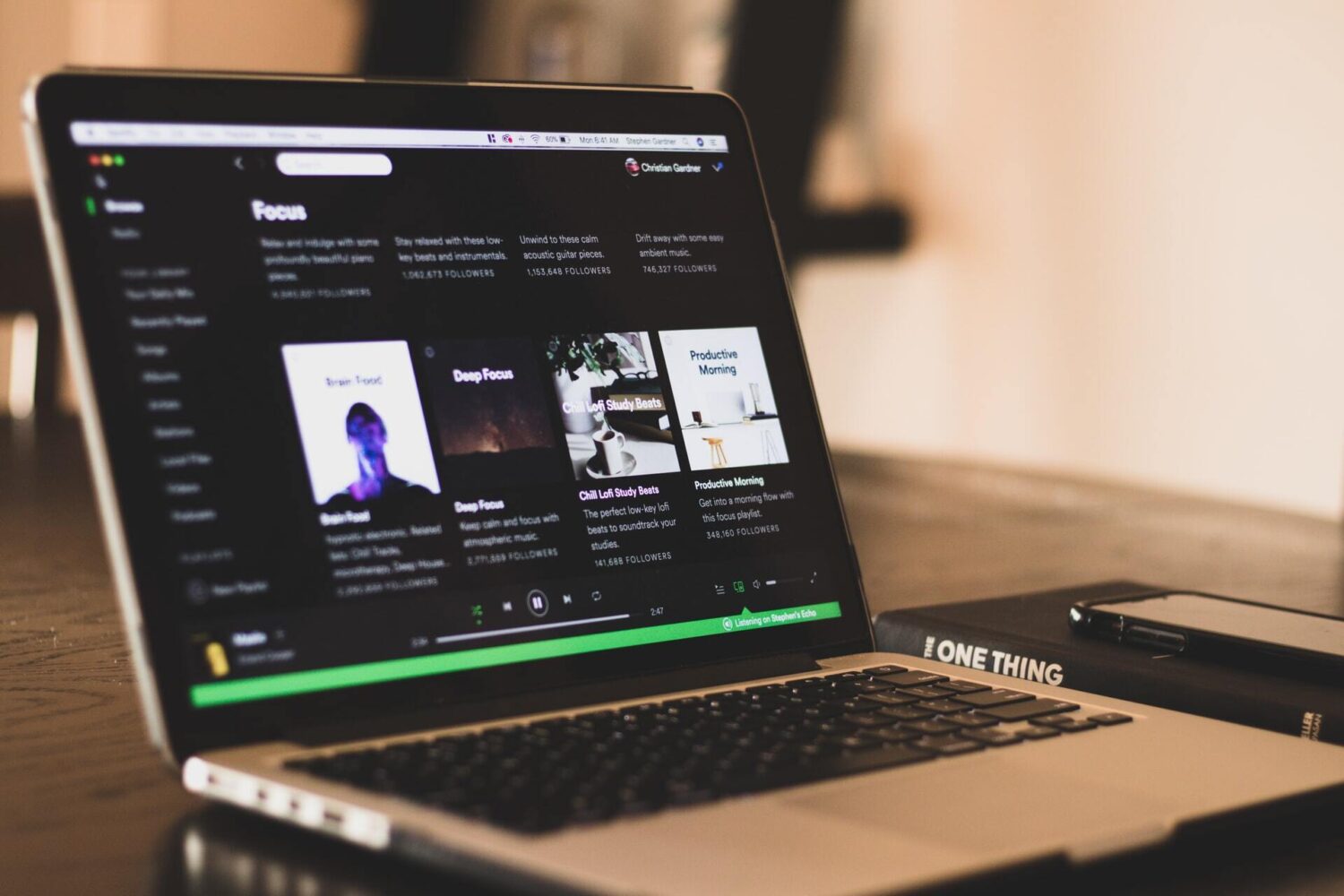 5. Create Multiple Music Videos
The music video is dead.
Hear me out.
The music video is dead but we are living in the era of multiple music videos.
We are living in a time of 'what's next'.
So we're not spamming the same music video over and over again, we can make multiple videos instead.
It gives us more assets to use to promote that new single, different ways to share your music, and different reasons for people to listen to your music with new visuals.
For example, you could have:
Your official music video
Unofficial video
Behind the scenes
Live video
Acoustic video
Lyric video
And so much more.
All of these things give someone something new to watch and every time they do, the song is going in their heads and sticking there.
Promotion outside of Spotify is key. You may have great music, but you need to be smart about how you get more music fans outside of the Spotify platform.
The time is now to make multiple music videos. Build a tribe of loyal followers and then promote your music to these followers, directing them to Spotify.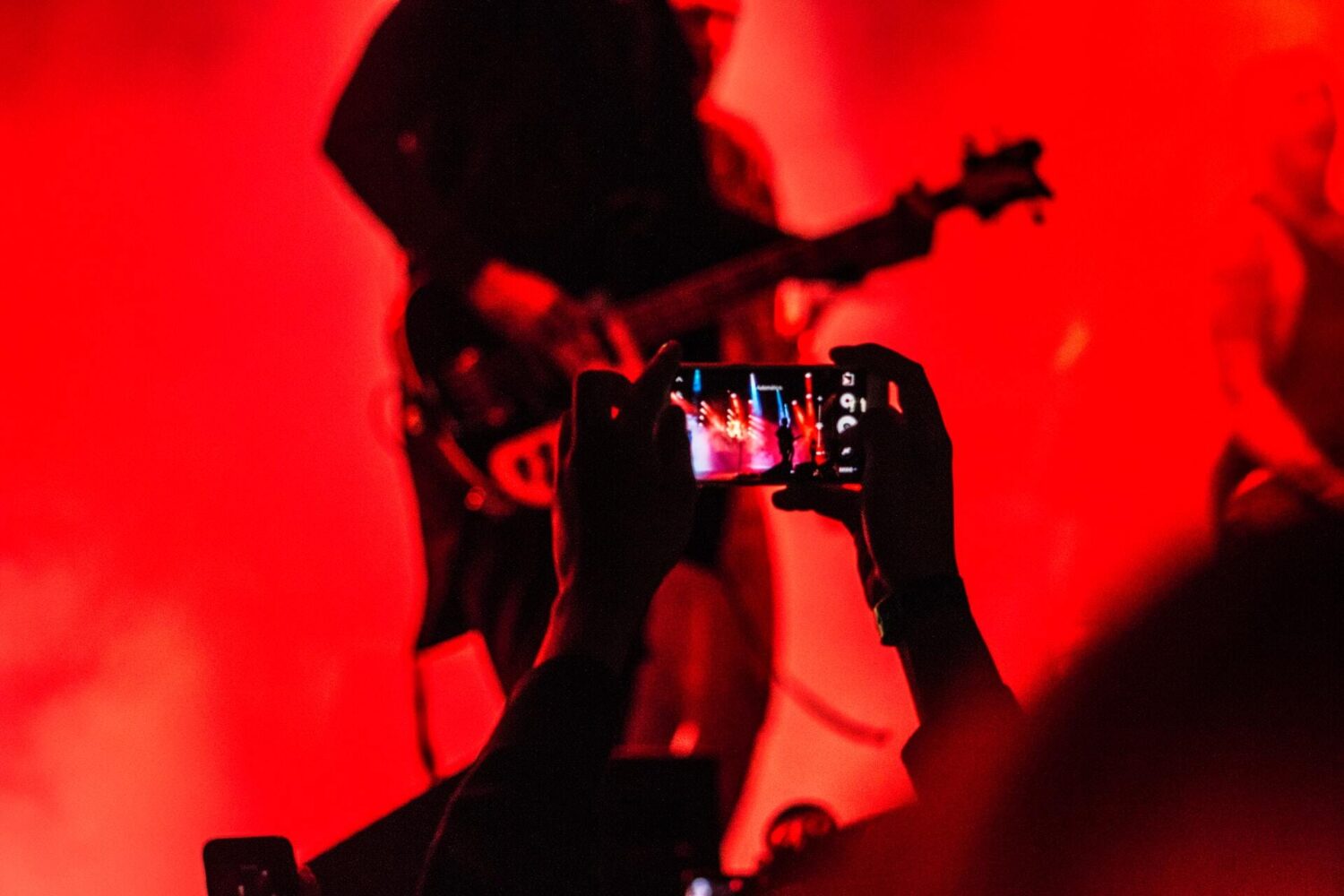 6. Write Songs Specifically For Spotify Playlists
The most popular Spotify playlists are tricky to get featured in. They are managed by playlist curators, major record labels, and of course, Spotify's editorial team.
If you know that part of your music release strategy is trying to get your songs on editorial playlists or other playlists on Spotify, why not plan for this earlier on?
This goes way before release day.
We're talking about when you are writing and arranging your track.
Have these playlists in your mind when writing music.
The same way as when artists used to write for radio. This is writing music with a purpose.
If you are a radio station, you don't put a song out with a 30/40 second intro that has no vocal.
Playlists are the same, you have to write with a purpose.
When bands put their live setlists together, they may craft a track that is the perfect set opener.
You might also write with that same purpose for playlists.
Think ahead of time. Where is the song going to go?
Is it going to be listened to at:
The gym
A coffee shop
Whilst someone is on a run
During a summer drive
On a date
At a rave
For their cat who has separation anxiety (yes this exists)
We should have these in mind at the early stages rather than writing something and hoping everyone pays attention.
Get your music heard by more people and increase your number of Spotify streams with this technique.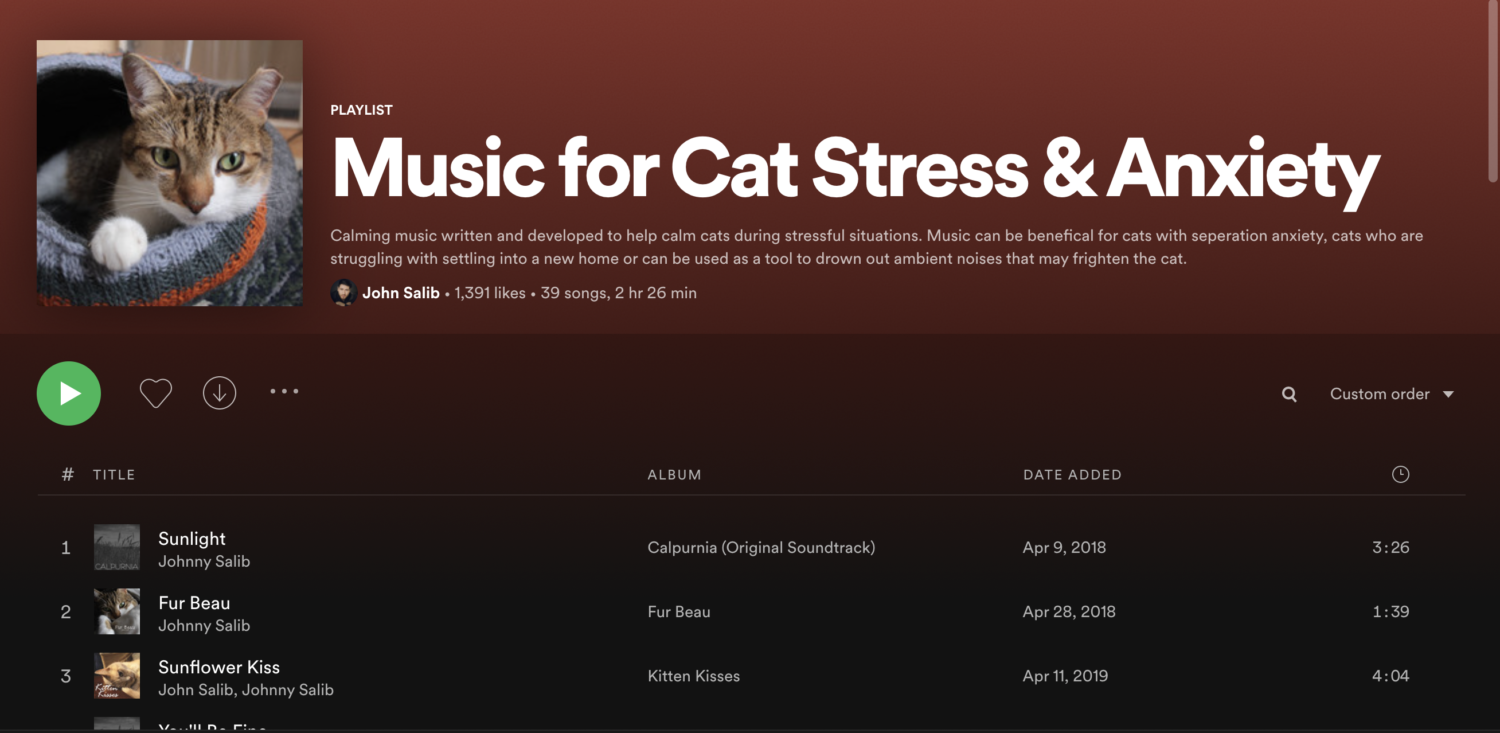 7. Know Your Story
When you're pitching your songs to curators to get your music on Spotify playlists, you really need to have your story nailed.
Why?
Because you are pitching to real people. People like you.
We have feelings, emotions and we love stories.
Your story is your leverage. Your story is how you stand out to playlist curators.
How you felt when you wrote your song
Whatever crazy thing happened in the studio
What the song is really about
What your purpose is an artist
What you stand for
These things mean something to someone.
They mean something to you and your fans. Therefore, they should be included in your pitch when gunning for playlists.
Whether you're pitching it directly to Spotify or playlist curators, tell them a story. Get them involved emotionally.
We are artists. We stand for something.
Those songs need to have a story, and you need to tell it if you want your music to go somewhere and get more Spotify plays.
My new playlisting tool SONAR has launched in DKMBA where you have access to over 7000 Spotify playlists. It's an easy way to find the curator's details to contact them to get your music on the playlists.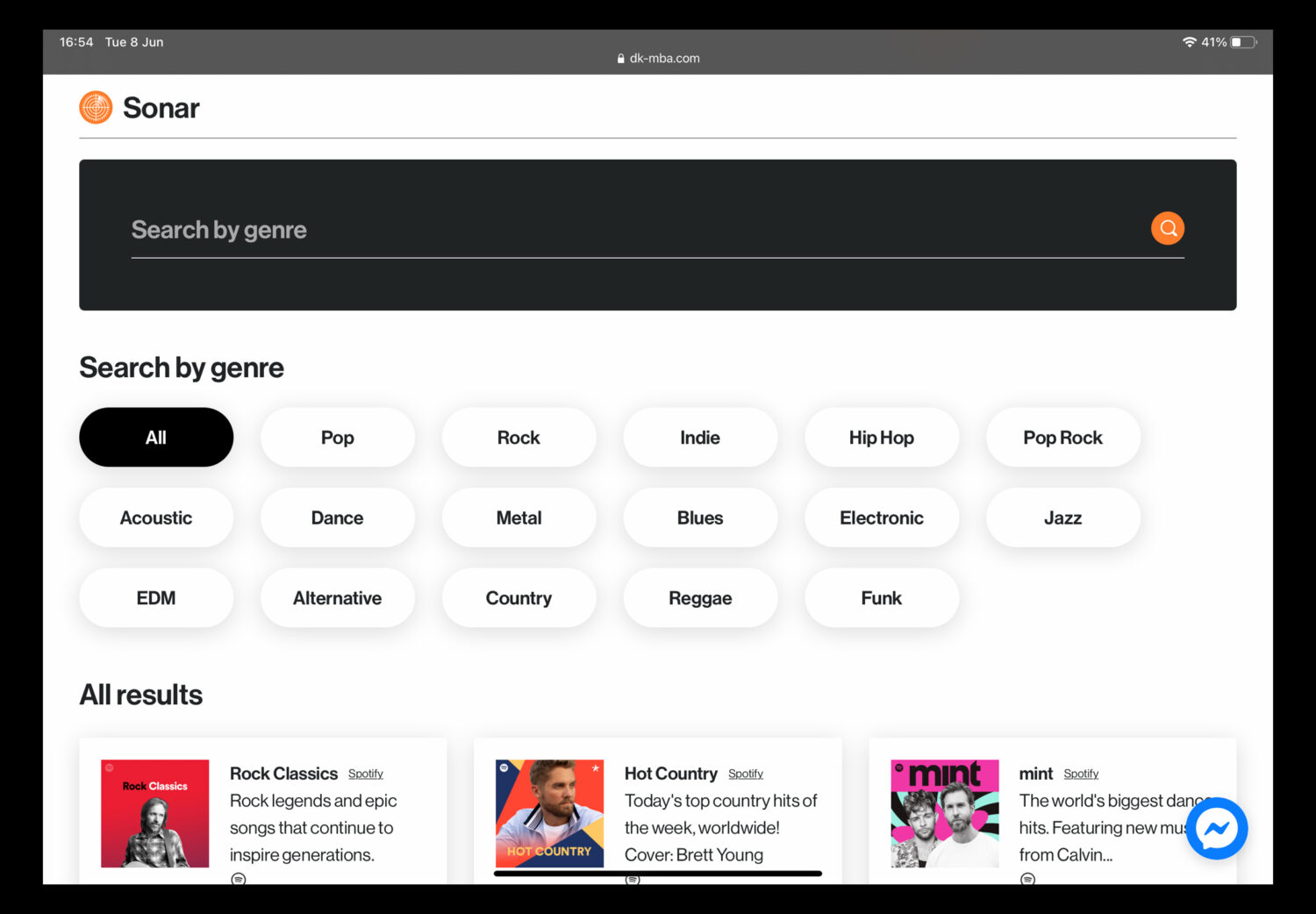 8. What Are You Aiming For?
Goals are important.
We need to understand what we are actually aiming for with Spotify streams.
What does 'good' look like?
When you put out music, what is it that makes this a success?
What does success actually look like?
Is it 1000 plays, 10,000 plays, 100,000 plays?
How does this fit into the next single release?
You are in charge of all of this.
Not having a goal or a measure of success means that you will be setting yourself up for disappointment.
It also allows you to plan your new music promotion properly.
9. Spotify Profile Makeover
Is your Spotify profile actually up to date and in good shape?
Be honest.
Are there high quality pictures?
A gripping bio?
Artist pick?
Your own artist playlist?
Have you added your social media links?
You need to treat Spotify like you would your main social media platform if you want the algorithm to reward you with playlist features, "fans also like" features, and more.
When people come to Spotify, are they more likely to stay on Spotify when visiting your profile, or will they bounce off?
These are questions you need to ask yourself.
Use Spotify properly and make the most of the features and real estate they give you to tell your story and build your brand.
Play the algorithm game and keep the platform happy by updating your Spotify account regularly.
10. Promote Your Spotify In All Of Your Marketing
We know that promoting your music on social media is important.
Every artist knows that Facebook, Instagram, TikTok, YouTube, whatever platform you live on is crucial to developing an effective following.
Interaction with fans, creating amazing content and looking after listeners is crucial.
Post constantly, be present and provide value for those who follow you as a foundation at least.
To turn this attention into more plays on Spotify, you should be holding your listeners' hands and telling them where to go.
Mention your Spotify link in your Instagram bio
Get the link in your email signature
Mention it in your band bio
Put a pre-save link on your website
Promote it on stories
Shout about it on your Facebook banner
Pin it as a comment on your YouTube video
The list goes on and on with opportunities to promote.
Once you have eyes looking at your content, direct those eyes and ears to the right place.
You'd be surprised at just how many people are interested in hearing your music but you're making them work to find where it is.
Someone looking at your Instagram doesn't want to click off and search your name on Spotify, they want to click the link in your bio directly and be greeted by your tracks.
You need to make sure it's in front of people quickly and easily at every opportunity. Get it in your email signature, bios, and all about sections.
Make it easy for listeners to find you and you will get more streams.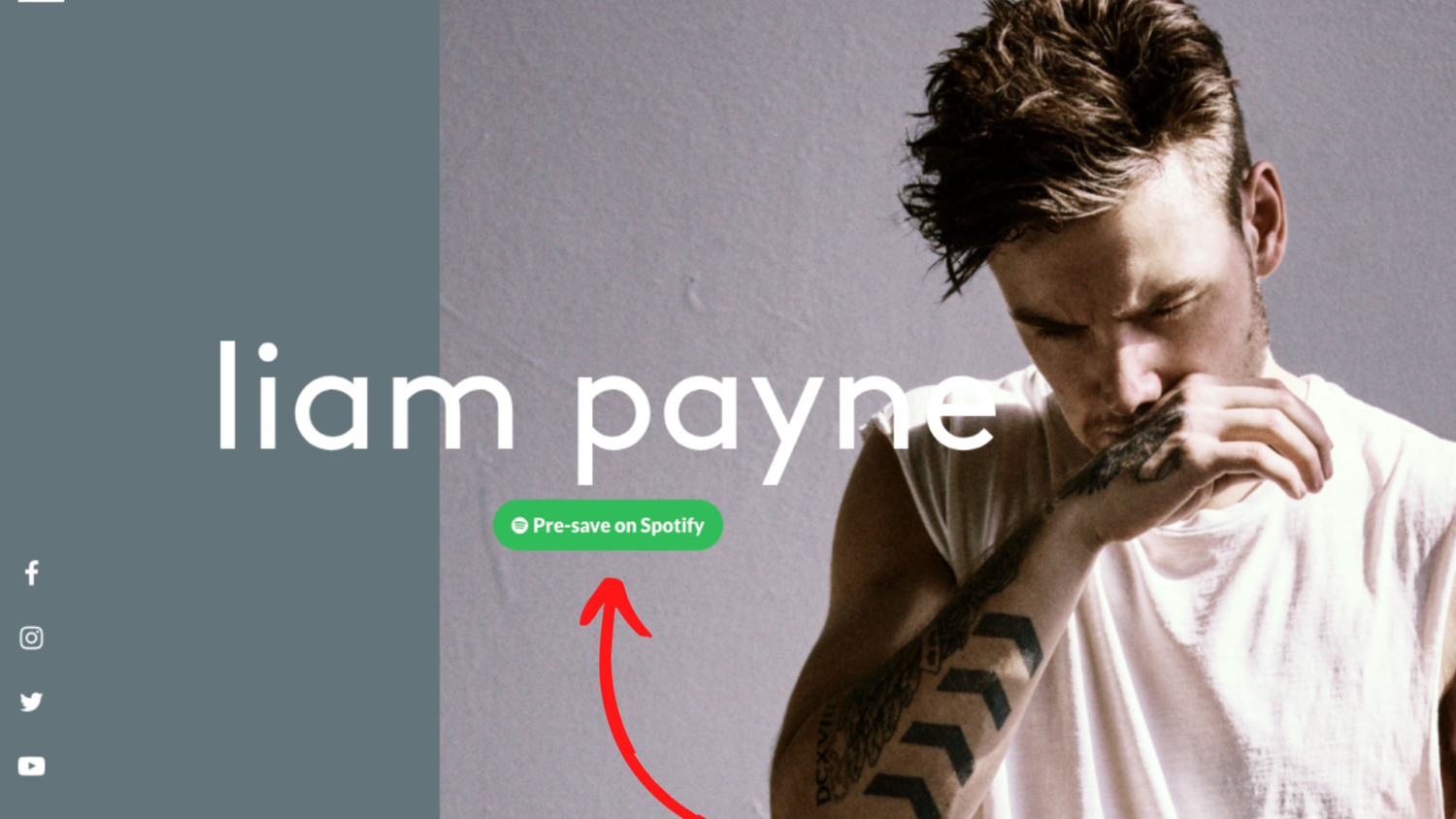 11. Release Music More Consistently
What is your upload schedule like with new music?
Are you releasing music every few weeks?
Every few months?
... every few years?
If you want your fans to return to your music on a regular basis, you need to release music on a more consistent basis.
Give listeners a reason to come back.
Understand how Spotify works. They want listeners to return to their platform again and again and again.
If you are able to facilitate that, you are going to end up in Spotify's good books for sure.
Making music you're proud of takes time though. How do you scale up your production process in order to keep the new tracks flowing?
Take the same concept we used for multiple music videos.
You can release multiple versions of your latest track.
Remixes, acoustic versions, commentary, and more. Think about what you as a musician can do to increase your upload consistency, win the Spotify algorithm game and get more streams.