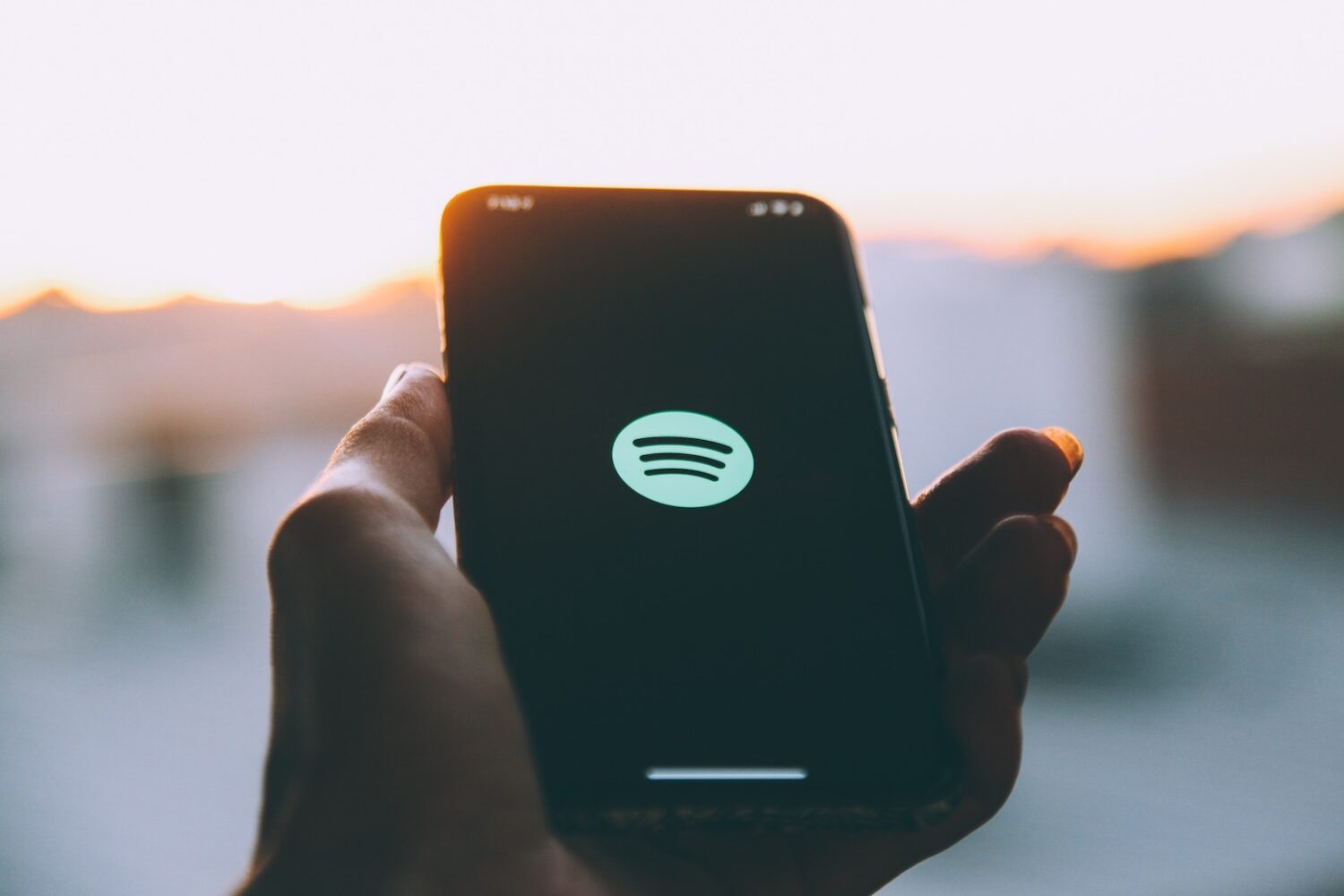 Download Your FREE 22-Day Single Release Plan

GET NOW
How To Get More Followers On Spotify In 2022 (11 Key Tips)
Spotify dominates the music streaming space.
In order for artists to have real success and naturally grow their fanbase, it is necessary to develop a solid strategy for how to get fans to listen and follow your Spotify profile.
It's great to get more Spotify streams as a musician, but how can you get those listeners to come back again and again to stream your new releases?
Generating active followers of your Spotify artist profile is one of the best ways to ensure your fans see your latest releases and continue listening to your music.
It takes time to grow your Spotify account as an artist. Yes, there are some cool hacks for beating the Spotify algorithm, but it doesn't happen overnight.
Increasing your followers and traffic to your Spotify profile is a long-term strategy.
This guide should help artists grow their Spotify followers in X tips.
1. Don't Buy Followers
Okay so before we dive into exactly how to get more followers on Spotify and what you should do, let's talk about what not to do.
Whatever you do, don't pay for Spotify plays or followers.
It's a desperate attempt to unnaturally inflate the numbers on your profile which really doesn't help anyone.
If you want to increase your chances of getting your music featured on algorithmic Spotify playlists like the Discover Weekly Playlist, Release Radar, and more, gaining followers is a really positive signal to Spotify that they should notice you.
It's a form of engagement that boosts the algorithm and assists in the growth of promoting your music to more people on Spotify.
However.
They have to be real people.
Actual humans out there on the planet who are listening to and enjoying your music. Faking your numbers doesn't benefit you in any way and can actually land you in hot water.
It can mess up your profile, "fans also like" algorithm, and more.
It also ignores the bigger picture of actually creating a real buzz around you.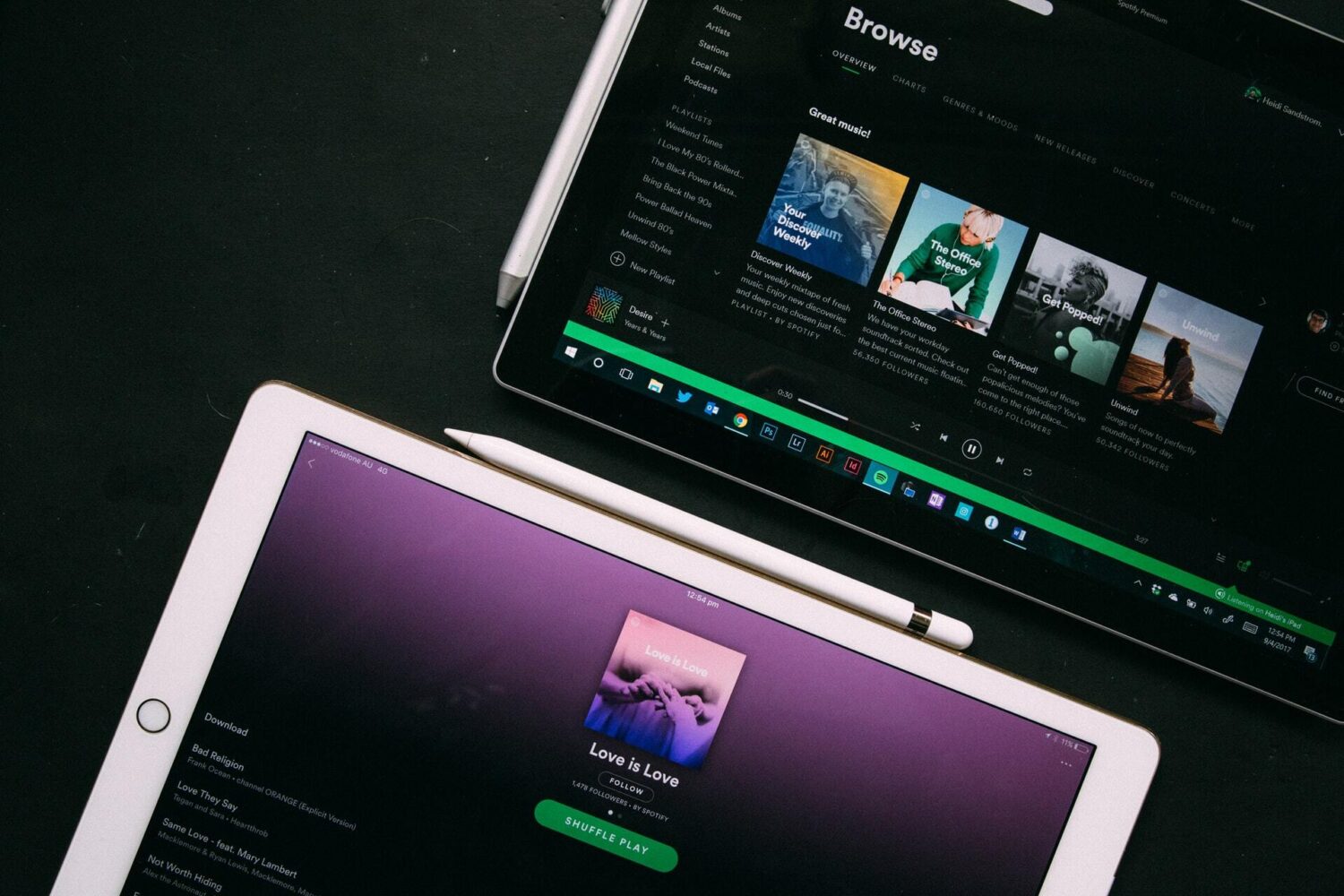 2. Promote Your Spotify On Social Media
If you are looking to increase your Spotify followers, it's important to utilize your existing platforms and audience.
Your potential listeners and followers are already waiting in the wings on social media.
Start funneling your audience into these streaming platforms and turn from social media followers into Spotify followers.
You need to hit this hard and make it super obvious where fans are meant to go, and what they are meant to do.
Your email signature, Instagram bio, YouTube descriptions... everywhere.
If you are already putting the hard work in to promote your music online and on social media, it's simply about harnessing that power and directing it where you want it to go.
3. Update Your Artist Profile
If you haven't claimed your Spotify For Artists profile yet, what are you waiting for?
Spotify For Artists is packed with useful features, data, and everything that you need to make sure your artist profile is optimized as possible.
Have you added high-quality band photos?
A bio with your story?
Your own artist pick on your artist page?
Your own artist playlist?
Links to your social media profiles?
If you are serious about getting more Spotify followers as a musician, you need to treat Spotify with the same importance.
The more seriously you take Spotify and the more effort you put into making your artist profile look as good as possible, the more seriously Spotify will take you.
My best tip is this.
Treat Spotify like your social media.
Update it regularly and make sure it has the best content possible. You want to be people to land on your Spotify page and stick there like glue. This is how you turn passing listeners into Spotify followers.
Think about all the music marketing strategies you employ to get more followers on Instagram, Facebook, Tik Tok and more.
Treat your Spotify profile with the same respect and see your followers grow.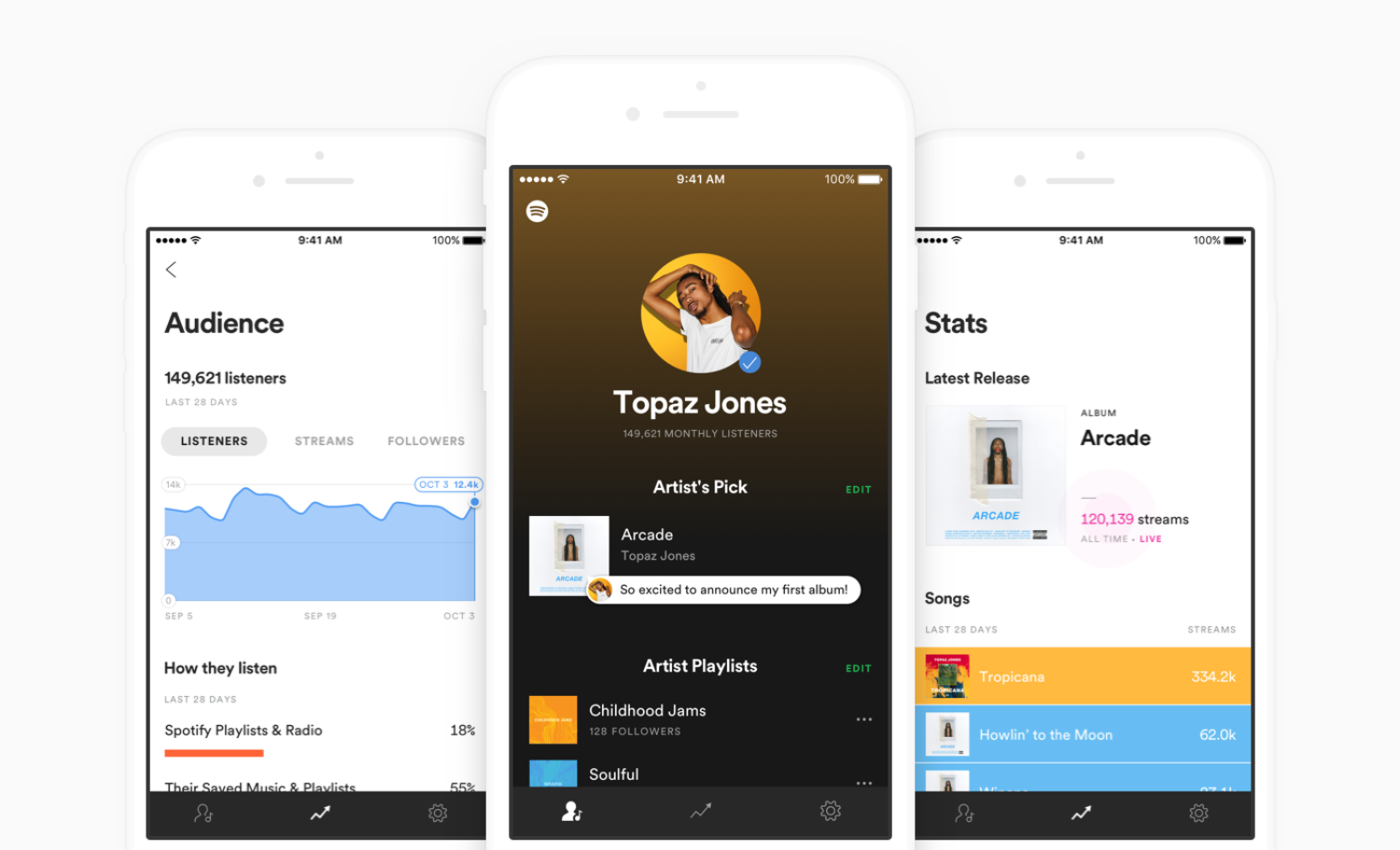 4. Release Music More Consistently
Spotify works on an algorithm to recommend new music and Spotify playlists to listeners.
It's pretty much the closest thing you can to social media but without direct interaction.
Spotify has one goal and one goal only. To keep listeners on Spotify.
It's simple really.
The more that you as a musician keep fans and users on Spotify, consuming content, streaming songs and diving into new releases, the more that Spotify will reward you.
Spotify tracks everything. Song skips, listens, user behaviour, playlist adds, follows and so much more as part of the Spotify algorithm.
So how do we make the most out of this now that we know an algorithm is in place?
It's pretty obvious that bands and musicians trying to gain Spotify followers should create great music. But the strategy going into 2022 and beyond is to focus on creating something worth coming back to, again and again.
This is where you want to try and pivot into making more music, more consistently that your fans want to hear.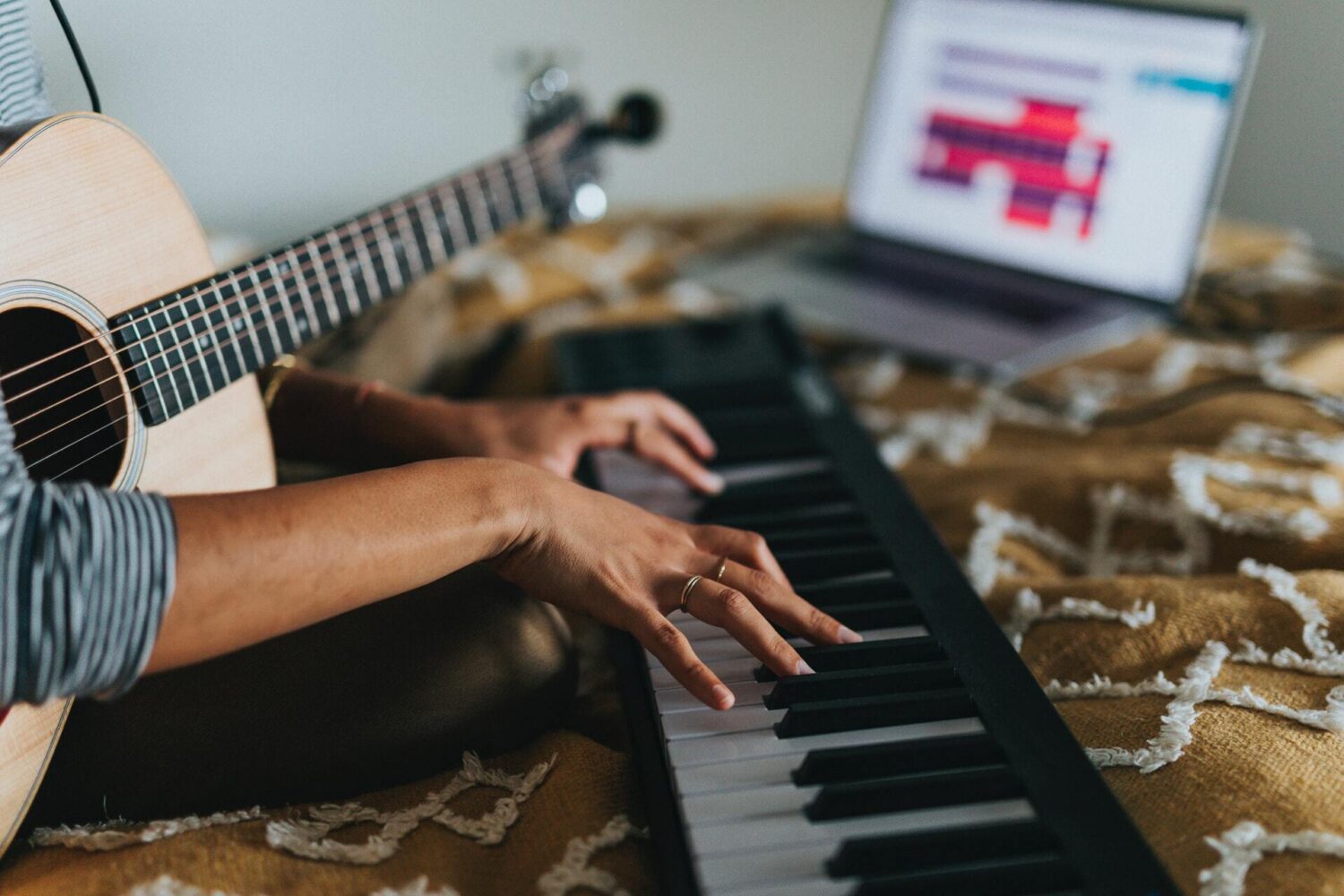 5. Submit Your Music To Spotify Playlists
Getting on Spotify playlists is an art in itself and the rabbit hole goes so deep.
If you are able to get your new songs and releases featured on prominent Spotify playlists like Discover Weekly, New Music Friday, or even curated playlists from influencers, it can be a game-changer for your music career and Spotify follower count.
You can pitch your music directly to Spotify's own editor-created playlists via Spotify For Artists.
For playlist consideration, you can submit your track to Spotify 4 weeks ahead of release.
For the best chance of getting on a popular playlist, you have to put in the groundwork first on your profile and your wider music marketing.
Again, if you take Spotify seriously, they will take you seriously.
Think carefully before you consider applying for a Spotify playlist.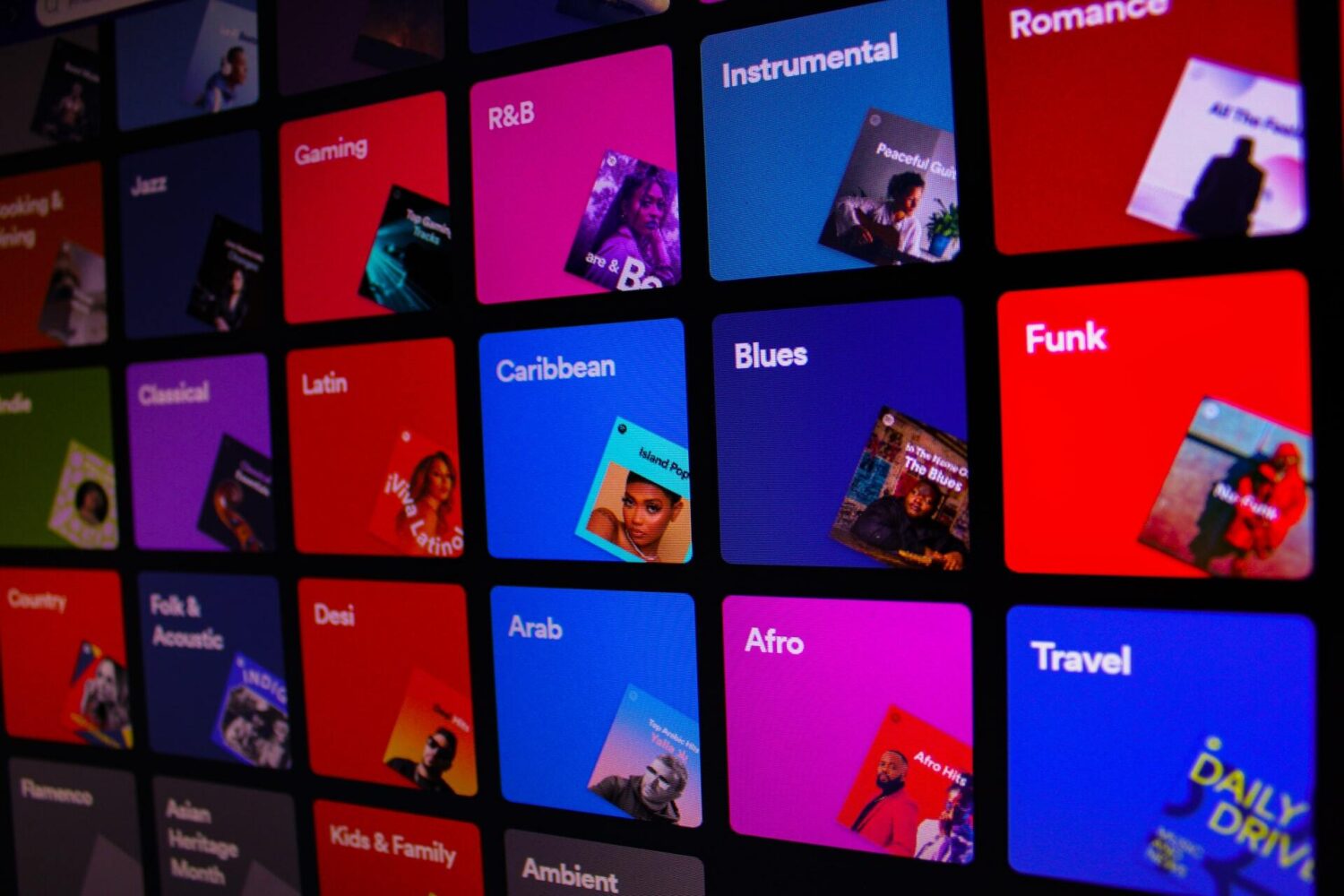 6. Pitch Your Music To Spotify Playlist Curators
Curated and influencer playlists are those created by people outside of Spotify.
These are usually people or organizations with an already established following such as social media influencers, bloggers, radio stations, website owners, or just enthusiasts.
Tapping into playlist curators' audiences and finding new listeners, fans, and followers in your niche is how you can boost your streaming numbers and follower count quickly.
My new playlisting tool SONAR has launched in DKMBA where you have access to over 7000 playlists. It's an easy way to find the curator's details to contact them to feature your latest release on a reputable playlist within the music industry.
When you do submit your music to Spotify playlist curators, make sure you are approaching the right people and personalizing your outreach message. It has to be the right genre, style, and more.
7. Create And Promote Your Own Playlists
There is so much guidance and content on getting your music onto other people's playlists, but what about generating your own playlist and playlist followers?
Owning your own asset and creating a specific playlist is fantastic leverage.
Getting more playlist followers can in turn lead to more Spotify followers for your artists' account.
Create a niche playlist or genre-specific and promote that to your fans and listeners.
Of course, you will want to slot a couple of your own songs in there for good measure.
It's great for the Spotify algorithm if your tracks are featured on a popular playlist. It's absolutely fine if you are the one to own that playlist to begin.
Naturally start generating higher streaming numbers, playlist followers, and Spotify followers this way.
8. Ask Fans, Friends And Family To Become Spotify Followers
Sometimes we can overthink all of this Spotify promotion stuff in an effort to get more followers and streams on Spotify.
This isn't the most sophisticated promotion strategy, but just asking friends, family, and your fans is a pretty simple way for you to share your music to real people.
This is one of the best and most natural ways to increase real-life people listening to your Spotify playlist, latest releases and increase followers.
When aiming for growth on Spotify, it's important that you set an example by hand-holding your audience to where they are meant to be.
This means being super clear about where they are meant to go and what they're meant to do.
Simply ask those people to do you a favour and drop you a follow on Spotify!
9. Make Your Artwork Pop
The most successful musicians are experts at grabbing attention with their marketing.
Covert art on Spotify plays a big role for users to differentiate between genres. Just like YouTube thumbnails, artwork can influence a split-second decision of whether to engage or not.
Whether this is for your own album artwork, single artwork, or playlist cover art, you need to create something that stands out and encourages listeners to dive in.
Music genres usually have their own visual aesthetic so look at your favorite artists or album covers to get inspiration.
There's a variety of sites offering free images relevant to your music playlist as well. Canva is great for creating cool artwork in the right dimensions, for free.
The perfect cover image would convince people your playlist or release is right for them before they have even had a chance to listen and become one of your new fans!
This is a great way to increase streams on Spotify and really crack the visual aspect of Spotify promotion.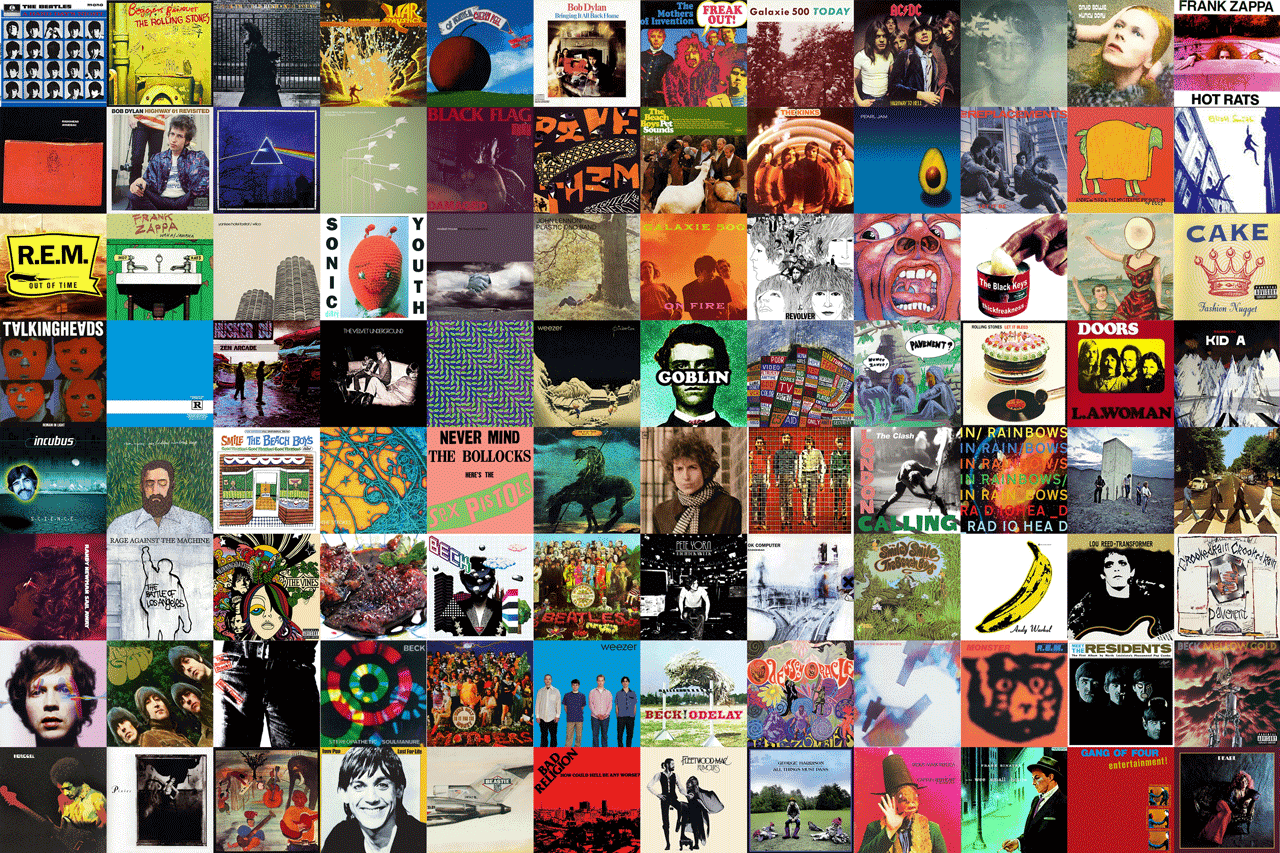 10. Use Keywords To Help Listeners Find Your Playlist
Did you know, Spotify is a search engine?
I know. Mind blown.
Using your playlist title, description and artwork smartly can increase your chances of your own playlists getting found to begin with.
For example, searching the phrase 'workout' in the Spotify search bar brings up a huge list of popular playlists for users to enjoy.
Some of these workout-specific playlists are created by Spotify themselves. Others by users and curators.
What pushes these playlists to the top of search is the algorithm working in their favour, as well as Spotify SEO (search engine optimization).
The algorithm tracks listeners data and behaviour habits to determine which playlists deserve more love, as well as the keywords and data that the playlist creator has given to Spotify.
See how this EDM workout playlist has added related phrases for context such as 'gym songs', 'gym music', 'gains', 'pump', 'muscles', as well as a great title and thumbnail so that users know that the playlist is about?

Practice this same format with your own playlists that feature a song or two of yours.
This way, your playlist can become an absolute monster, thus generating more followers on Spotify for you.
11. Promote Your Spotify When You Perform Live
It's so easy to forget about this part of music promotion.
If you are a band or artist that regularly performers live music, you should be shouting about the things that are important to you during these gigs.
In fact, make it a specific part of your show as you are writing your next live band set list.
A set list shouldn't just make up a list of songs you are intending to play.
It should also include spaces for key messages such as pushing to your social media, your latest single release, merch you want to sell, and of course, your Spotify so these engaged fans watching you play can become a part of your Spotify community!