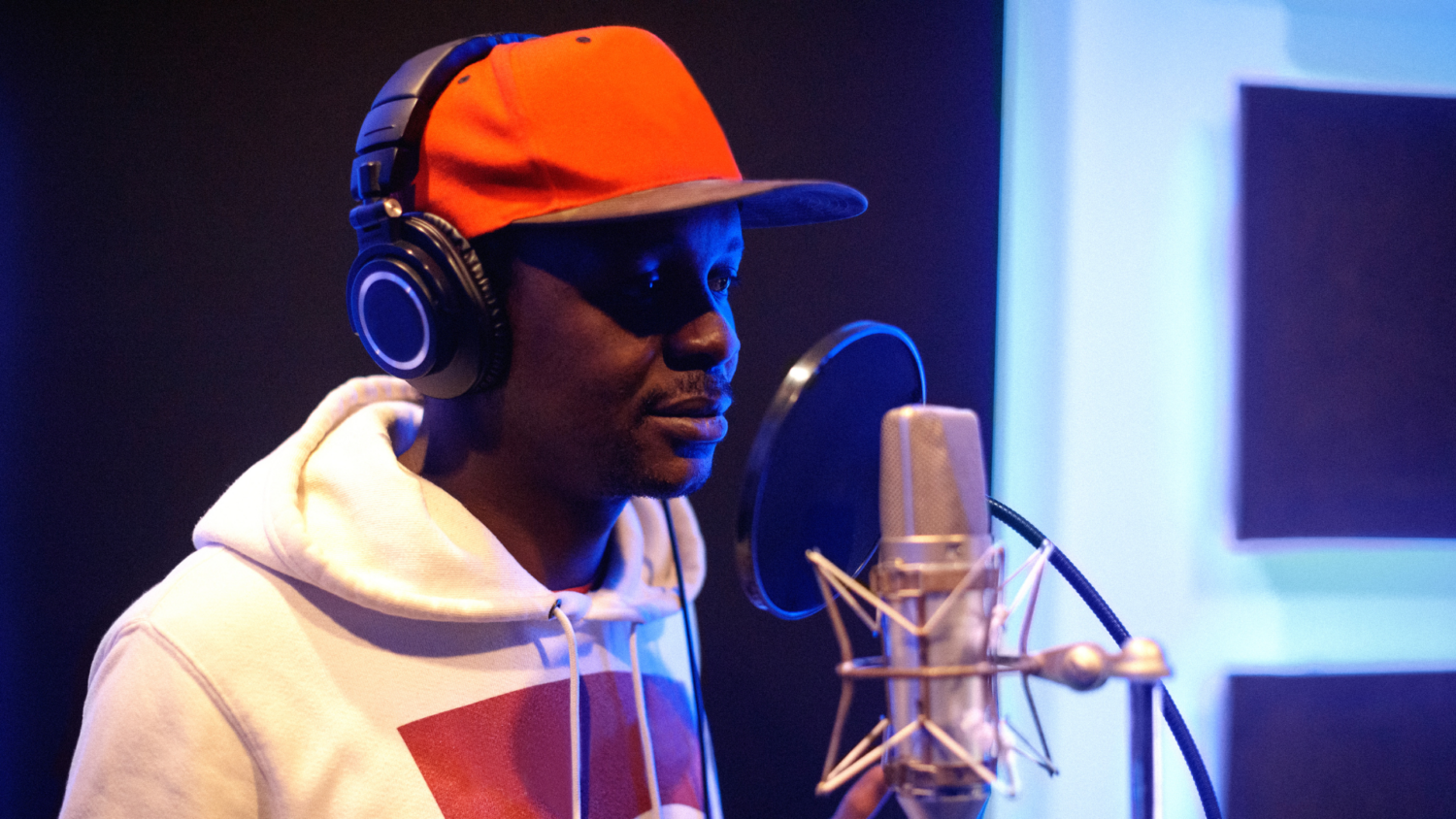 Download Your FREE 22-Day Single Release Plan

GET NOW
20 TikTok Content Ideas For Musicians in 2022
I've spoken a lot about social media tips for musicians, and it seems that artists are finally starting to recognize that TikTok is a powerhouse of a social media platform.
Organic reach is back and TikTok is the place to be.
The problem is, so many of you are confused about how to use TikTok and what you're actually supposed to post on there.
I made a post outlining social media content ideas for musicians which is packed with some unique ideas, but not all of these work for TikTok.
When it comes to content creation on TikTok for musicians, you have to recognize that it is different from other social media platforms.
Take Facebook for example. You can pretty much throw anything at it, text pictures, long-form videos, short-form video content, vlog-style videos, promotional posts and other content to promote your music.
With TikTok, we are dealing with a matter of seconds. And this may not fit into your existing style of content creation with other social media platforms.
Visuals are everything. With TikTok, we don't have much time to play with, or physical space to play with on-screen.
Well-lit and high production TikTok videos are becoming the norm for musicians now. Your visuals and sound of your original music have to be spot on.
If you want to stand out on this social media platform, you have to post videos that grab attention with your own creative twist!
Here are a bunch of TikTok-specific content ideas that any music artist can use to promote their own original music and build their fanbase.
---
1. Duets & Collaborations
Duets and stitches are one of the most obvious ways to grow your TikTok account as a musician. Encouraging these duets and other user-generated content is how you can include other users within your content and really skyrocket your growth and music career.
Maybe you can create a beat and invite others to collaborate. You could have other users sing over your playing. You can even invite others to perform dance challenges along with your own tracks.
There is so much scope here for music promotion.
To get people to stitch with your content or duet with you, it helps to be specific about what action they need to take.
Remember, there is nothing stopping you from using the duet feature on other people's songs and content too. TikTok's algorithm will favor this activity and it can be a great way of getting people watching and ultimately becoming TikTok followers.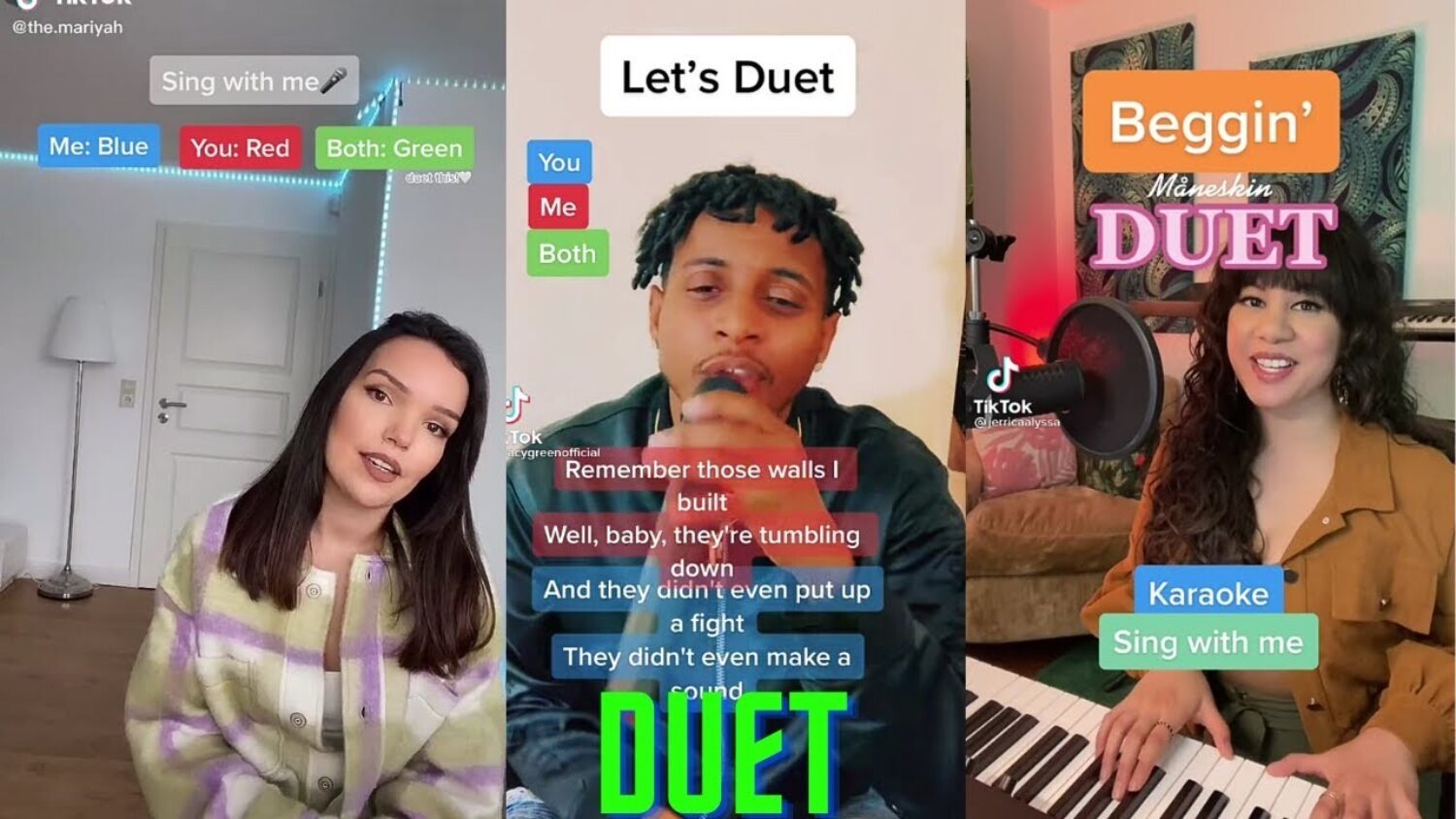 2. Deconstruct Your Song
We need to start thinking about how you can upload videos featuring your own music in a different context.
This is how you can win on TikTok.
Sure, you could just shoot a video and say, "here's my new song", but where's the creativity in that?
One great trend for TikTok music producers and artists is to show their deconstruct their track and slowly introduce each of the elements and layers until you get to the final piece. This creates a journey for the viewer and is a great example of how you can upload content around your music.
3. Your Top 5 Albums
Successful music marketing is about connecting with your audience.
You need to demonstrate your personality outside of your songs. This is where it can be helpful to create personal content around what inspires you, and even mention other artists.
You could list the 5 albums that inspired you the most, your top movies, your favorite video games... the list goes on.
If you have a passion that potential new fans of your music might share, you can reach them via this passion by including it in your content.
4. Post Cover Versions Of Your Favourite Songs
It's an obvious one but it had to be mentioned because when it's done right, it can be great for finding more fans in a short amount of time.
I know that music artists don't want to be known as cover artists, and you don't have to make it your entire content strategy.
But the right cover done in the right style can be a great entry point for virality on TikTok.
The reason why covering a song is an effective way to attract your audience to social media channels and get new followers is that they bring people into your audience through the familiarity of the famous song.
Use trending hashtags to get your content seen and be sure to research the various music hashtags around that artist or genre.
5. Make A Song/Beat Out Of Household Objects
You are an artist and your purpose on TikTok is to entertain.
Sometimes this means doing something weird, outlandish, or crazy.
We need to demand attention with our content. Subvert the norm and do something music-related with a twist.
Instead of making a song with conventional instruments, can you make a masterpiece or do a cover of a song using carrots?
Anything you can do that makes people stop, watch and dive into your world is worth thinking about.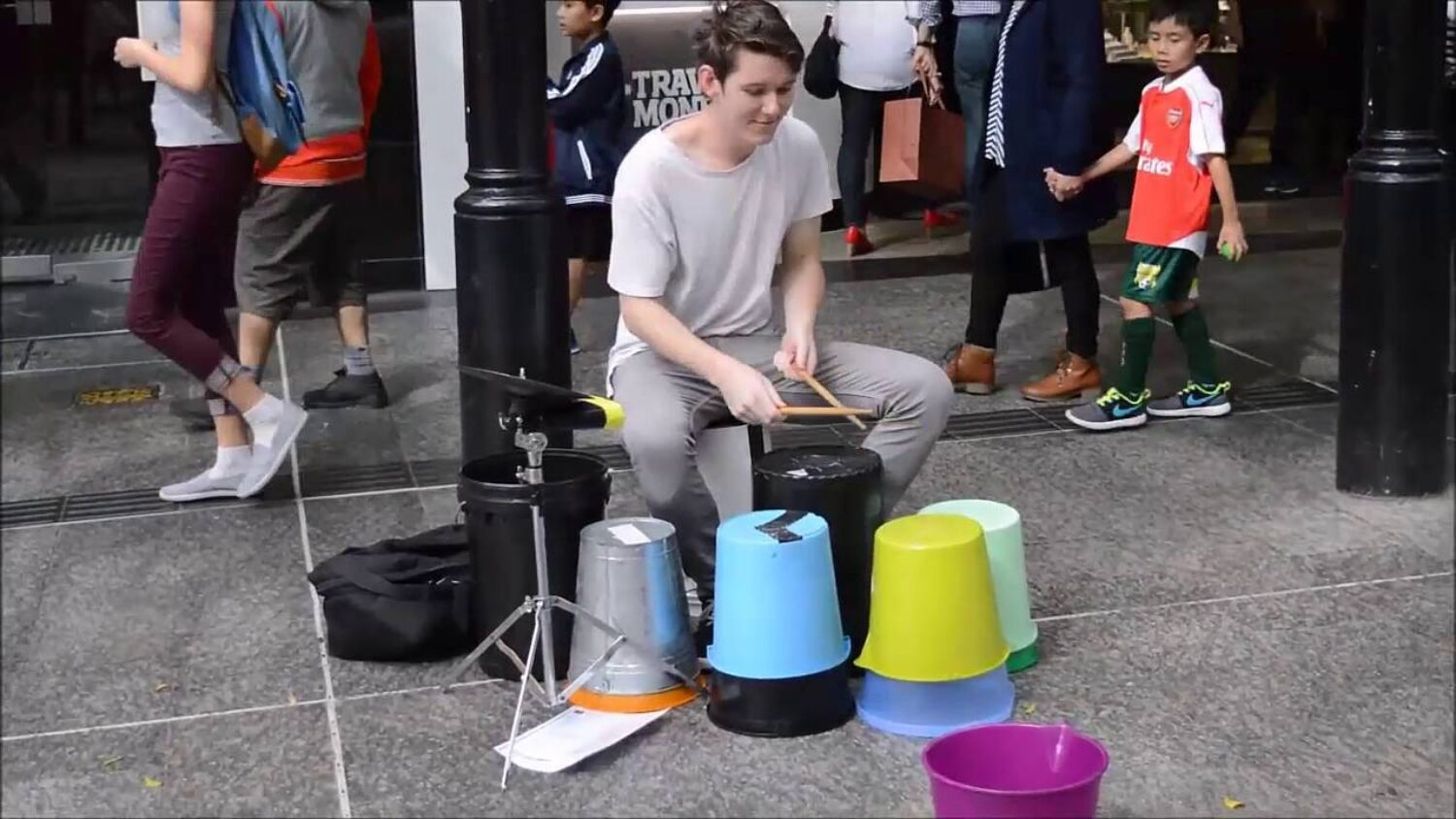 6. Tell Your Story
Let people know who you are, where you're from and where you're going.
For your followers to become real members of your tribe and feel like they know you personally, you have to give them the opportunity to do so.
Don't just assume that everyone knows your story! It can add great context to your mission and why you are doing music, to begin with.
7. Multiple Music Videos
One of the latest trends when it comes to promoting your music online is to have multiple music videos.
Historically, artists would take to YouTube and shoot one big video to promote their new single.
It's actually beneficial to shoot multiple shorter videos promoting the big hook in that song again and again and again and again.
There is nothing stopping you from creating 10, 20, or 30 amazing short 15-second videos around your song.
Shoot them in different locations with the right kind of aesthetic that your ideal audience would enjoy. Simply mime or lip sync over the best part of your track and keep reminding people that your song exists.
8. A Day In The Life
Show what a typical day is like for you.
This is great behind-the-scenes footage that you can use to demonstrate what your life is actually like.
If you're already living an interesting life, documenting that and simply putting it out into the world is minimal effort but can bring a good return.
9. Rewrite A Verse On A Popular Song That Already Exists
This is one of the most popular trends among musicians and a great TikTok content idea to get you started.
You should already be aware of what other bands and singers your fanbase enjoys listening to.
Simply take a verse or chorus from a popular song in your genre and re-write it in your own style and with your own lyrics. This is a great way of showing off your talent whilst also reaching new viewers without having to use your own songs.
10. Your Song In Different Styles
Whilst you can re-write popular songs in different styles, you can post a video with your own song in multiple styles.
Remember, we're looking for ways in which we can promote your song on TikTok under a different context each time.
You could do a heavy metal version of your song, a rap version, an EDM version, and more. Show the comparison between these versions and the original sounds. This gives you more opportunities to use your track in videos.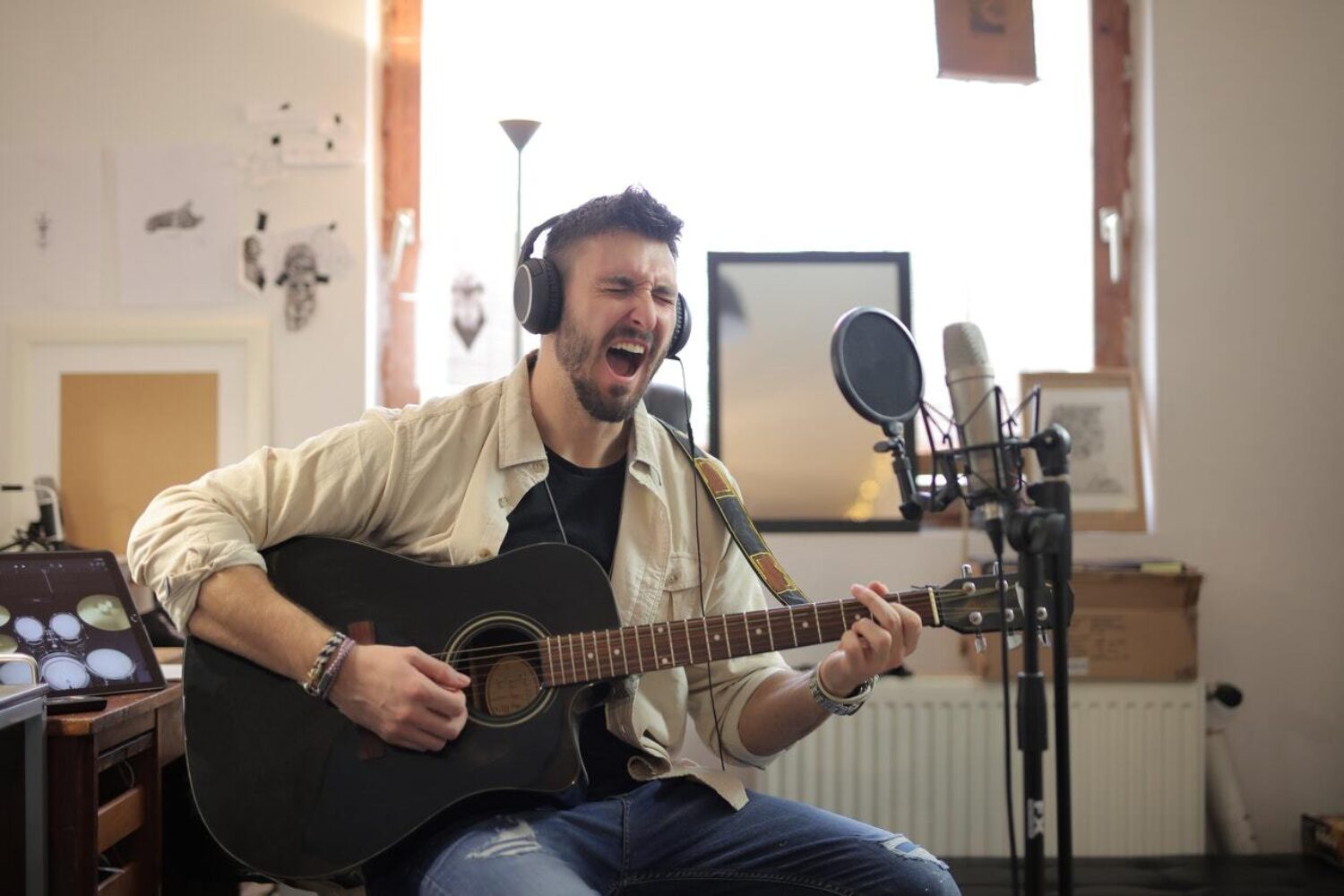 11. Dance To Your Own Music
I know many of you will roll your eyes at this one but sometimes, it can be worth busting a move yourself to your own music.
It's a great way of even starting a trend and can demonstrate how users are supposed to feel when consuming your music on social media.
If you're not sure how to get your music on TikTok so you can upload original sounds and have your track featured in the library, you need to use a distribution service.
This way, you can dance or mime to your own track within the TikTok library.
12. If X Song Had X
This is a really fun TikTok idea that musicians can use in their videos.
If you do just your original music, people are more likely to scroll past in the second they give you. Whereas with this, it's "if X had X", instantly making a connection point with a song that people know, but doing it your own interesting way.
Then people come into your profile and this is where they'll find what you do.
For example, "if Shape Of You had Saxophone... 🎷" or, "if Rolling In The Deep had a rap verse...".
This is an endless source of content ideas and posting videos like this consistently is great for the TikTok algorithm.
Check this example below: "If Rap Songs Had A Guitar Solo"
---
13. Musician Glow Up Trend
This kind of 'transformation' style content is great as it promises some kind of reveal at the end.
Remember, we are playing with mere seconds on the platform.
If you can keep people watching for the full 15-20 seconds, the TikTok algorithm will love you.
The way to do this is by setting out straight away the context of the video.
If you can show a before and after of what you used to look like as a child or even a live performance from when you were younger, you can cut to the present day and show how far you've come.
Some instrumentalists use captions such as "1-month playing guitar" and then cut to "10 years playing guitar" to show the difference in their skill level after this time has passed.
14. Acoustic Version Of Your Song
A good example of using your music in a different context is by posting a stripped-back or acoustic version of your new song.
It's a nice way of getting more content from your existing song and can even help you on other platforms.
For example, you could get more Spotify streams by releasing a full acoustic version on streaming platforms and use a short-form video on TikTok to promote this new version of the song.
15. Get Music Suggestions From Fans
When posting your own videos on TikTok, it is easy to forget about the person on the other side.
The more you can get your audience involved and create opportunities for interaction, the better.
Increase social media engagement by asking your followers to suggest songs and artists for you to listen to. This is a fun and easy way to get users involved and you might just find some awesome new artists to listen to!
16. Home Studio Tour
One of the biggest tips I can give for scaling up your new video content on TikTok and maintaining a level of consistency is by having a dedicated creative space where you shoot video.
Any aspiring musician these days should have a home set up for both recording music and video.
Look for creative ways to show behind the scenes of your space or home studio for your followers!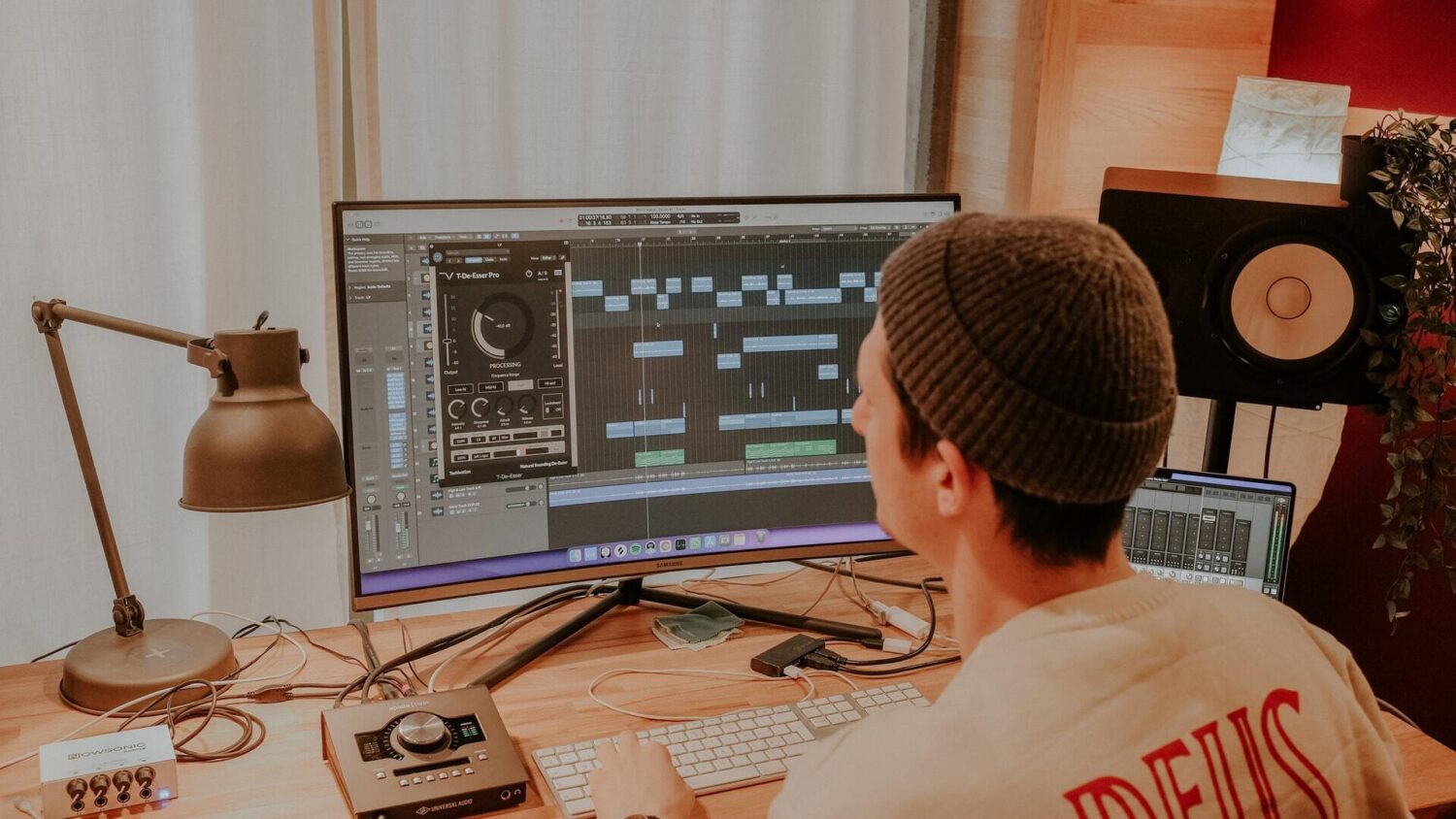 17. Write Songs Based On Requests
Talking of getting your followers involved in your videos, why not ask for song ideas?
When someone replies with an awesome idea that inspires you, you can use the video replies feature on TikTok with the song you wrote based on their idea.
Doing this can create a bond with your fans that is stronger than most. It also shows off your creative songwriting talent in a unique way.
18. The Story Behind Your Song
Whilst we look for opportunities to use your own song in your video under a different context, you can tell the story behind your music.
If your latest release has a particular story or message behind it, be sure to explain it in your social media content.
You can share your thoughts, ideas, and inspiration behind the track and build a deeper connection.
19. Ask A Question
It's that simple.
If you have an interesting thought or question that your fans may engage with, why not make it into a TikTok?
Things like "What song do you hate that everyone else loves?" or "Do you own any weird instruments? Show me!".
All of this will encourage interaction. It gets people involved and you can then respond to comments in your videos.
20. Demo vs. Final Song
People like the satisfaction of seeing or hearing a before and after.
It's similar to the deconstruction process tip but you can show what the song was like in its initial bare bones and then show the final product!
Again, it's about being smart and finding opportunities where you can include your own music inside different trends on TikTok.