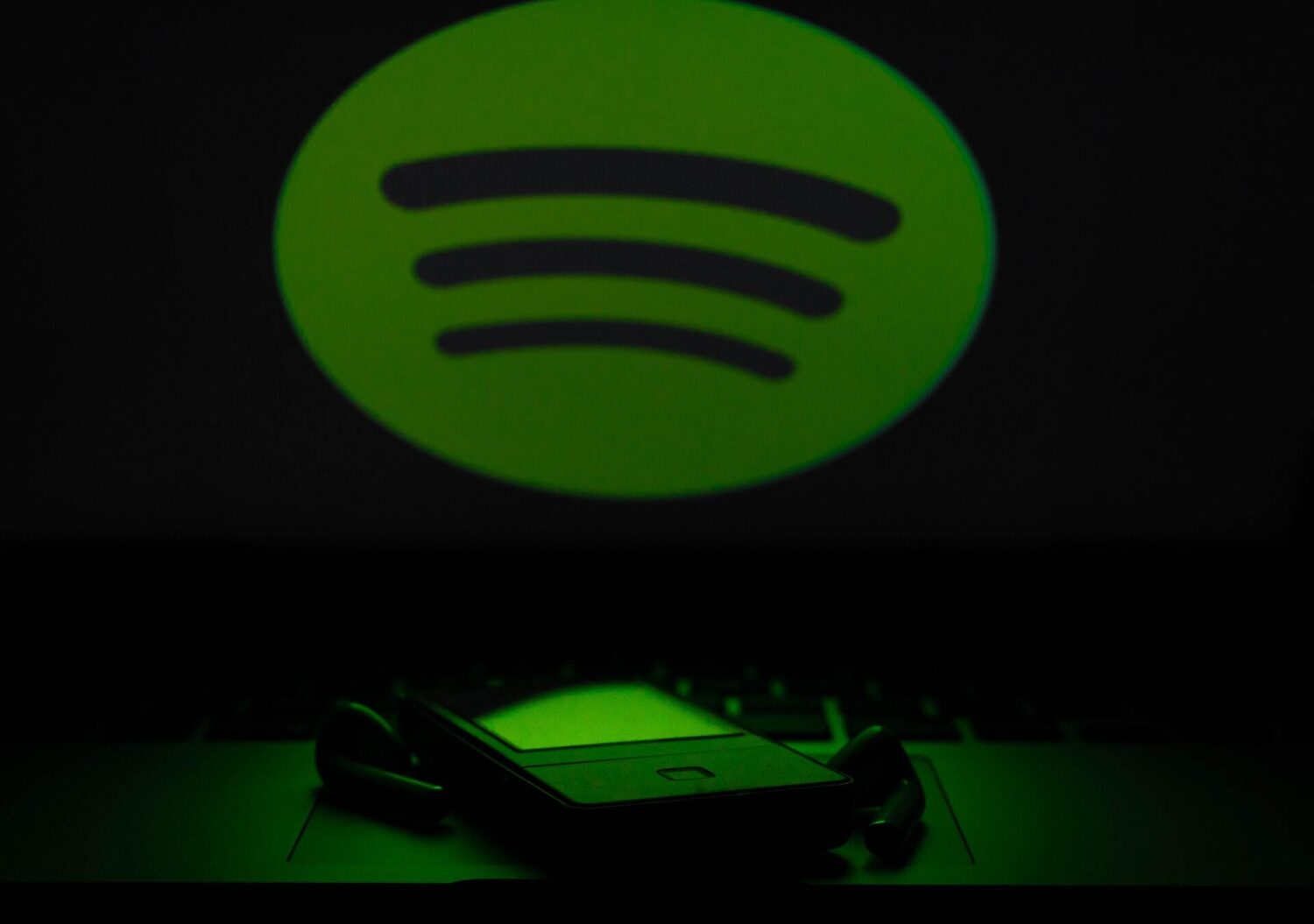 Download Your FREE 22-Day Single Release Plan

GET NOW
How To Get Your Music on Spotify (Step-by-Step Guide)
Want to know how to upload your music to Spotify?
For emerging artists in 2022, getting your music on Spotify is essential.
It is the largest streaming platform in the world and they hold a lot of power when it comes to influencing what people listen to and how they listen to it!
Let's take a look at exactly what you need to do in order to get your music uploaded to Spotify, as well as some other questions you might have about how independent artists should navigate streaming services and music distribution.
The Importance of Spotify for Emerging Musicians
The Swedish audio platform Spotify is one of the biggest names in the world when it comes to streaming music.
With over 400 million monthly users they are one of the leading figures in how music is listened to all around the world, and as a consequence, they're also one of the most influential companies in the state of the music industry at large.
With all this brand recognition and market prominence, it's somewhat surprising that it's so unclear for new recording artists to know what it is they need to do to get their music up onto the platform.
Do You Need A Record Label To Add Your Music To Spotify?
Artists who haven't yet put any music on Spotify often either expect it to be a super simplistic process in which they upload their music directly to Spotify (the same kind of way you'd upload music to Soundcloud), or otherwise they've been led to believe that the process of putting music up on Spotify is an esoteric minefield that can only be handled with the help of a record label.
The truth lies somewhere in between.
One important thing to say right away is that you do not need to be signed to a record label to add your music to Spotify.
However, you also cannot upload your music directly to Spotify yourself — there is no 'upload' button on Spotify.
What you need is a music distribution service, otherwise known as a distributor or distro for short.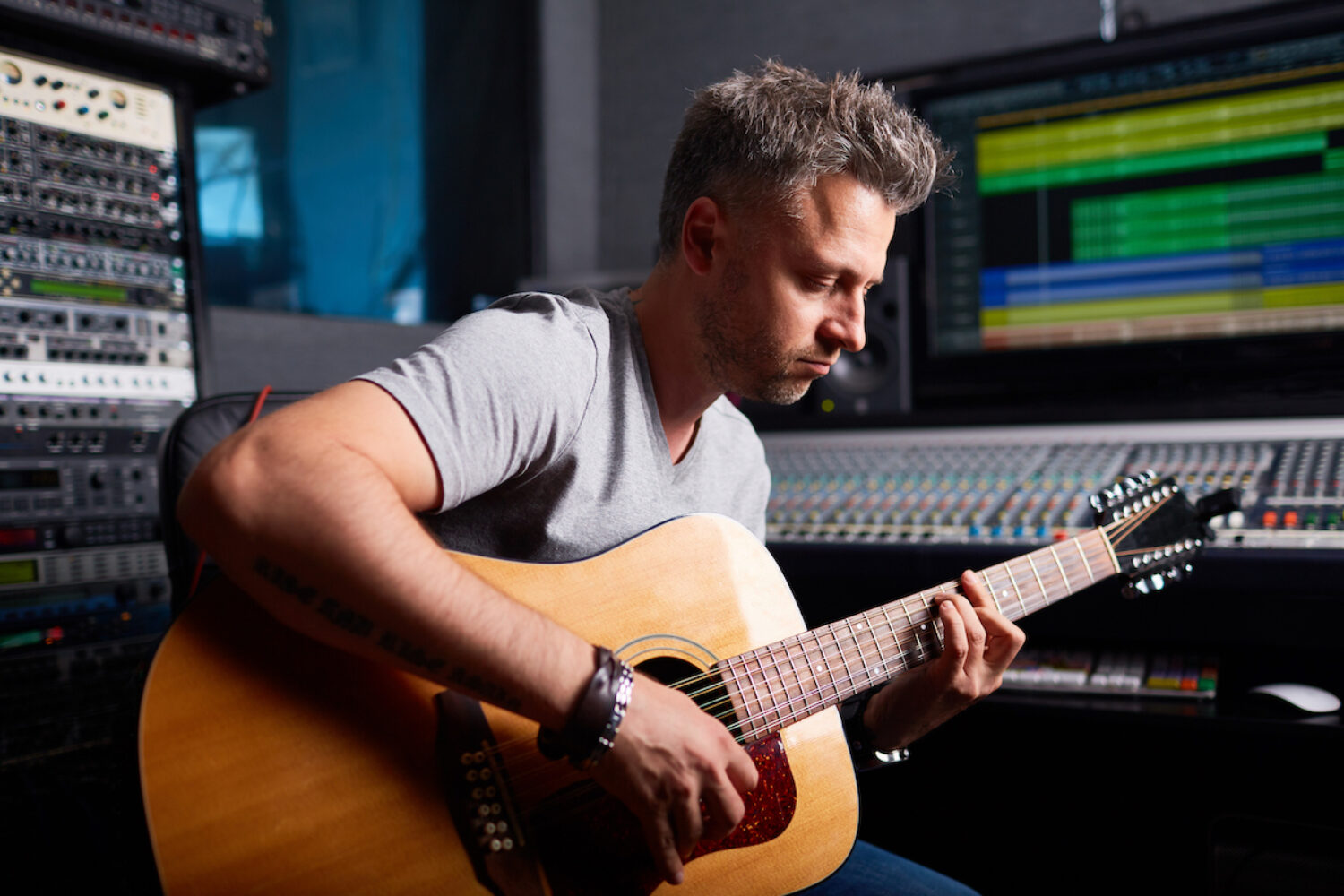 How Can Music Distribution Services Get Your Music on Spotify?
In the pre-internet days, distributors had the job of sending out vinyl, cassettes, and CDs to music shops.
Nowadays, though music is still available through physical media to an extent, the vast majority of new music is listened to via streaming services, and so digital distributors still carry out the same basic task of getting your music out there, but now their job is to place your music onto streaming platforms such as Spotify.
Sounds great, but there is a small catch: in order to upload music with a distributor, you'll usually have to pay a fee.
The good news, once your music is live on streaming platforms, you'll start pulling in streams, and from these streams, you'll start earning royalties. If your song starts gaining enough traction, what you'll earn in royalties will cover the distro fee.
Do I Really Have To Pay For a Music Distributor?
There are 'free' distros available, but they aren't recommended for most artists because they will take a percentage of your royalties in return for providing a supposedly 'free' service.
If you plan to make some money from collecting royalties you'll probably be better off with commission-free paid distro services.
Helpfully, a music distributor will upload music to multiple platforms simultaneously, so in the process of getting your music onto Spotify, you'll also (if you wish) be getting it onto iTunes, Amazon Music, Apple Music, Tidal, Google Play Music, Pandora, etc. By placing your musical eggs in different streaming service baskets you'll be multiplying the number of total number of streams on your music.
Here's the step-by-step process you should follow to upload your music to Spotify.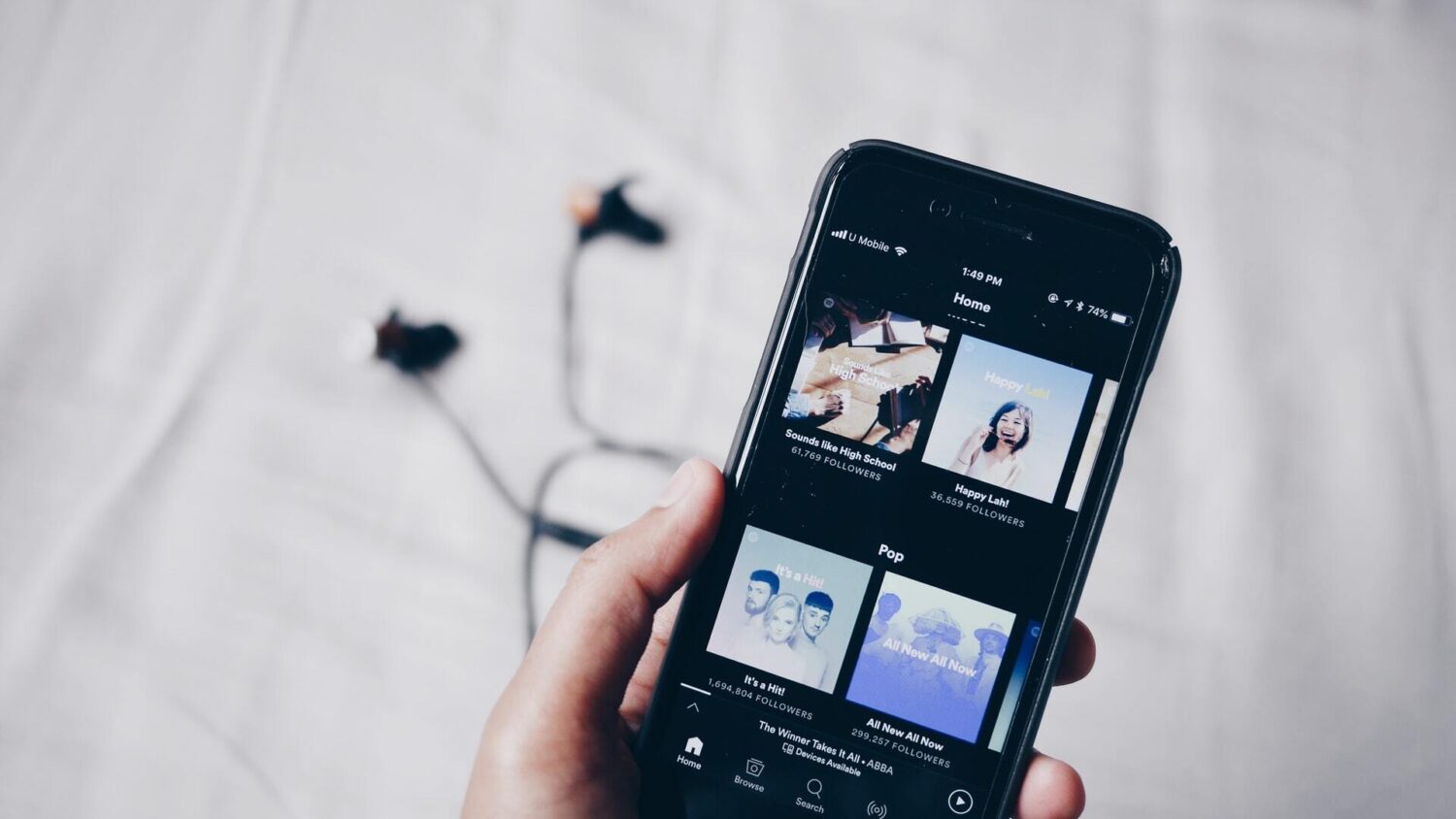 Step 1: Sign Up To Your Chosen Music Distributor
By now you've probably guessed that the first step is to sign up with a music distributor. There are a vast number of distribution services out there with various pricing options and additional services offered.
You may have heard of some of them before. CD Baby, TuneCore, DistroKid, and Ditto Music but to name a few.

Not sure whether to choose a distributor like TuneCore, DistroKid, CD Baby or Ditto Music?
It might seem like there is too much choice and you're not quite sure which one is best to distribute your music on Spotify.
This is why I put together a full guide on these distribution companies so you know which one you should work for to put your music on streaming platforms.
---
Step 2: Prepare Your Audio Files
Once you're signed up you'll be ready to start the uploading process for your songs.
Depending on the distro there may be specific requirements on the file format for digital music.
Regardless of the distro, you should obviously upload the highest quality lossless file/s that you have of your music.
Step 3: Prepare Your Artwork
Spotify has specific requirements for cover art.
In order to get your music up on the platform, you need to make sure the accompanying artwork is in a TIFF, PNG, or JPG format and at least 640 pixels wide and 640 pixels tall.
However, be aware that some distros - for various reasons - require far higher pixel counts, and may have some other additional criteria beyond what Spotify themselves ask for.
Some distros, for example, will turn down artwork that contains brands, logos, offensive imagery, or language. Other distros refuse all text on the artwork besides the names of the work or the artist themselves. A few distros have a chosen subset of file formats inside of what Spotify themselves allow (for instance a distro might outright refuse jpegs).
In order to avoid any delay to the release of your music, you'll need to make sure your artwork fulfills all the requirements of your chosen distro. At the very least then this will include ensuring your artwork is high resolution; in a 1:1 aspect ratio, or in other words, a perfect square (just like a record cover or CD case); but you'll also want to carefully read over your distro's rules on what is and what isn't allowed.
If you are making artwork for your digital music yourself and have no idea where to start, Canva is free and has some great music artwork templates to get you going.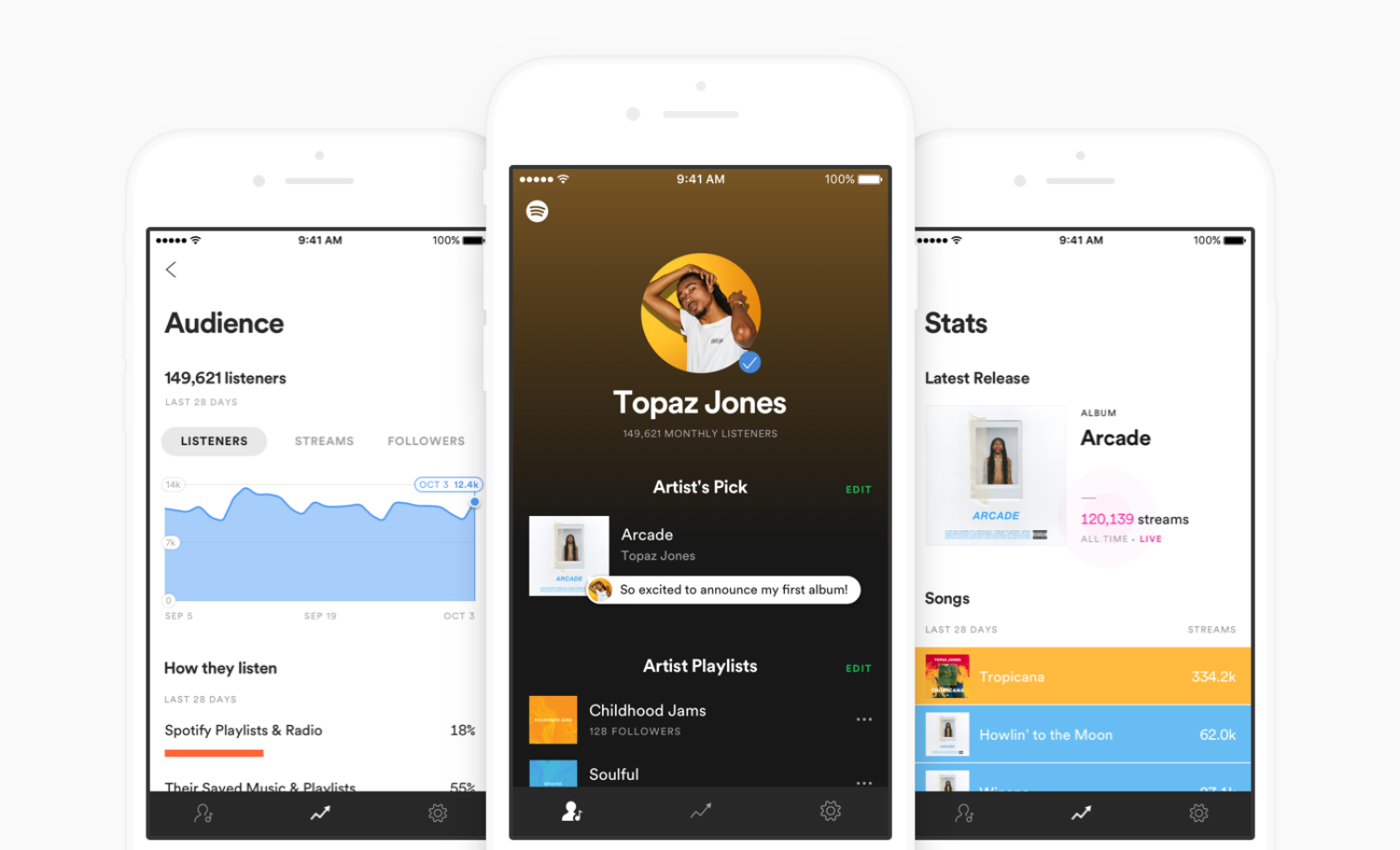 Step 4: Confirm Your Metadata
At this point, your distro suddenly has a huge number of questions for you about your upcoming music release.

Luckily, they're all pretty much self-explanatory and easy to fill in. The first thing is naming your music.
If you're putting a single track of music on Spotify then this will just be the name of your song or instrumental piece. A few more tracks though and you'll have an EP or album on your hands — you'll need to fill in the fields for each individual track as well as name the album itself. Bear in mind that different companies have different criteria for what constitutes a single, EP, or album; but this in no way impacts the upload process.
Your distro will ask whether the music is an original, remix, or cover. Some distros might also ask whether the track is an instrumental version, a live version, or a studio version. They might also want to know the recording year if this differs from the release year. You'll also need to state whether or not your song contains explicit lyrics. Distros will also ask about featured artists and other contributors to the music.
You'll need to select your music's style or genre out of a list provided by the distro. The selection supported by each distro varies widely, so if your music happens to be of the slightly esoteric variety then be prepared to put a bit of time aside to select the most fitting categorization for your tracks.
If the track/s have had any previous release, you'll need to add an ISRC (International Standard Recording Code) in order to help identify your track and tie together royalties.
How Long Does It Take For My Music To Be Released?
The time it will take for your music to go from the distro to the streaming platform varies.
The key factor in turnaround times is the distribution company itself. Bear in mind that it really can vary but typically, distribution takes around 2 weeks from the time you submit to your distro.
Therefore, if you have a specific release date in mind for your music it's necessary to upload a good chunk of time in advance. While this is perhaps not as immediate a process as you might expect (given that other forms of uploading content are near-instantaneous or at least done within a day) what this does mean is that you have plenty of time to promote and stir up interest in the upcoming release.
On most distros, you can also select a further-in-the-future date in order to schedule your release with more time to promote and pitch your music to Spotify playlists.
If you're serious about getting your music heard and getting more streams on Spotify, you will want to be attacking your single release with a real plan. This is why scheduling your release ahead of time is preferable.
Check out my 22-day release plan here which explains exactly what to do from start to finish when you release music.
---
The Blue Tick: Spotify for Artists and Getting Verified on Spotify
When your music finally gets up onto Spotify, you'll probably want to get a hold of your artist page, as doing so will allow you to optimize the way you are presented on the platform.
Simply make your way over to the Spotify for Artists website and click 'Get Access'.
You'll need to log in with a Spotify account, search for your artist name and then provide a small amount of information to prove either that you are the artist or that you represent the artist.
It could take a few weeks for Spotify to approve your claim, but eventually, you'll get full access to the profile — and along with that you'll get a nice little bonus in that everybody who visits the profile will now see a blue verified tick next to your artist name.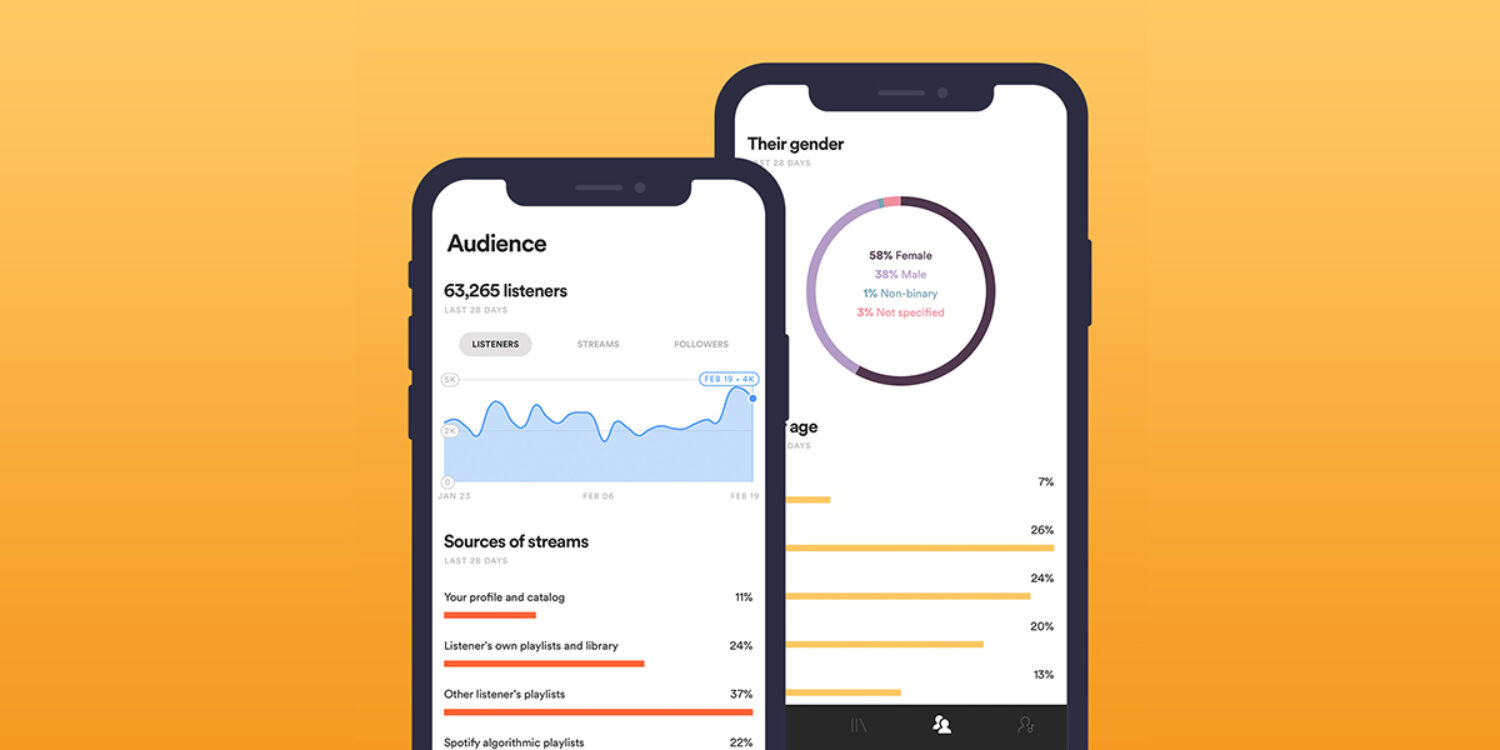 Optimizing Your Spotify Profile
Once you're verified, you can add a profile pic and an artist bio, plus additional images in a gallery that Spotify users can scroll through while listening to your music. You can also add links to social media so that new listeners can quickly hop over to your Instagram, Twitter, and Facebook profiles.
Making your Spotify profile look incredible is how you can please the Spotify algorithm. It's one of the things musicians should absolutely pay attention to if they want to have a chance of getting their music playlisted.
You can also list any upcoming live gigs through the concerts tab — sharing listings from Ticketmaster, Eventbrite, Songkick and AXS means that listeners will be made aware of your live dates both on your profile itself and through emails to Spotify's customers who follow your artist profile on the platform.
If you're keen to promote a concert for your band, it makes sense to add upcoming shows to your Spotify For Artists profile.
There are a few more cool things you can do while editing your Spotify for Artists page.
Through the Artist Pick feature you can choose to display a specific concert or music choice right at the top of your profile. And through the Artist Fundraising Pick you can add a payment option to allow fans to send money to support the artist or a charity.
Take a look through your Spotify For Artists dashboard and see what features are available to you as a musician. It can pay to ensure that you're looking after your profile like you would any social media platform.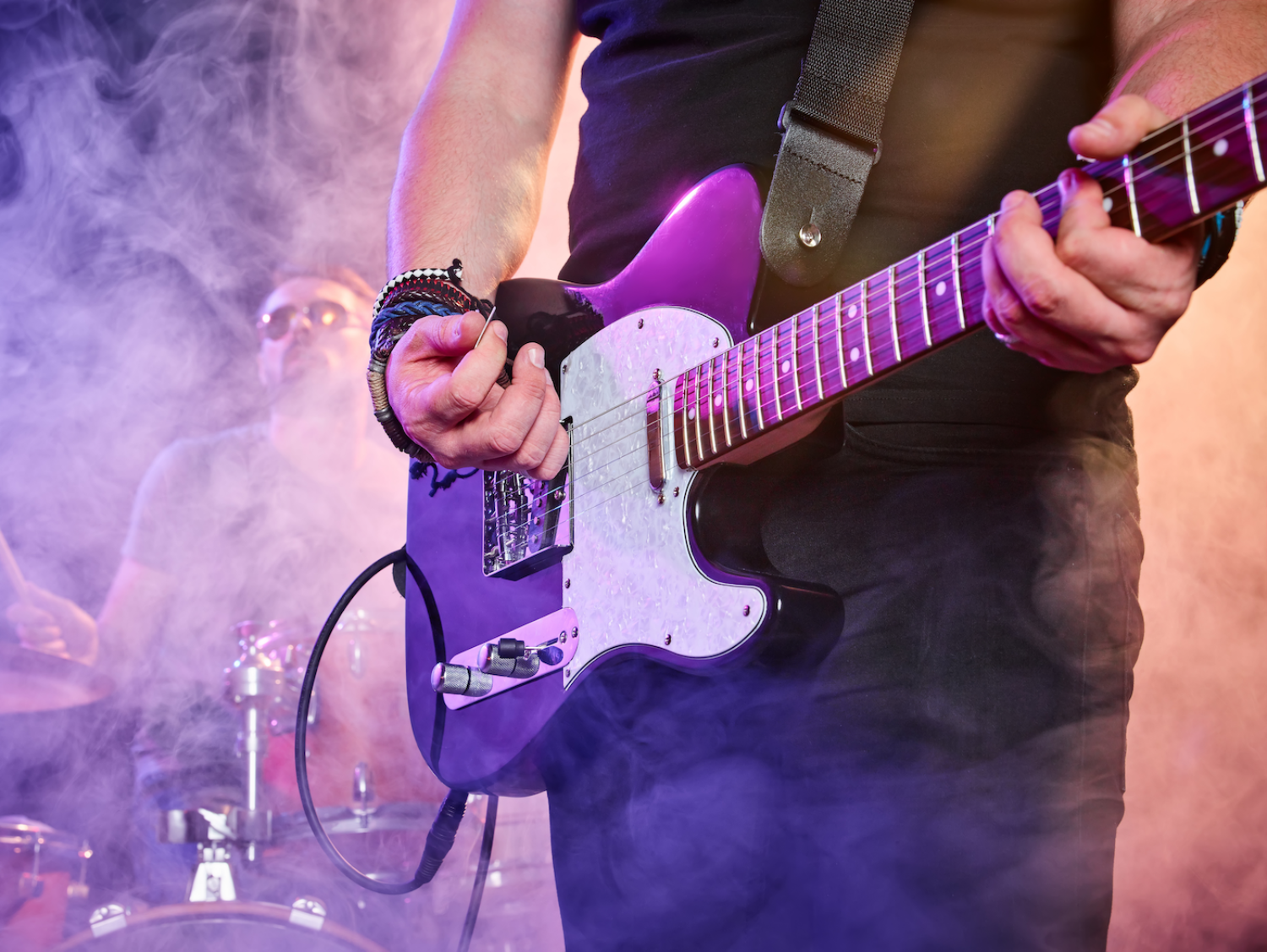 What Next?
The good thing about online music streaming platforms is that it has made it possible for millions of unsigned musicians to release high-quality original music to the general public — no industry connections or record labels involved.
By following the steps laid out in this article you'll be able to join in on the ongoing trend of independent artists releasing music on Spotify.
Remember, to get your music on Spotify is simple.
Building a music fanbase from scratch takes time and strategy.
As well as learning how to upload your music to Spotify, you should also be looking into various music marketing strategies and making engaging content on social media for your music if you really want fans to listen to your songs online!