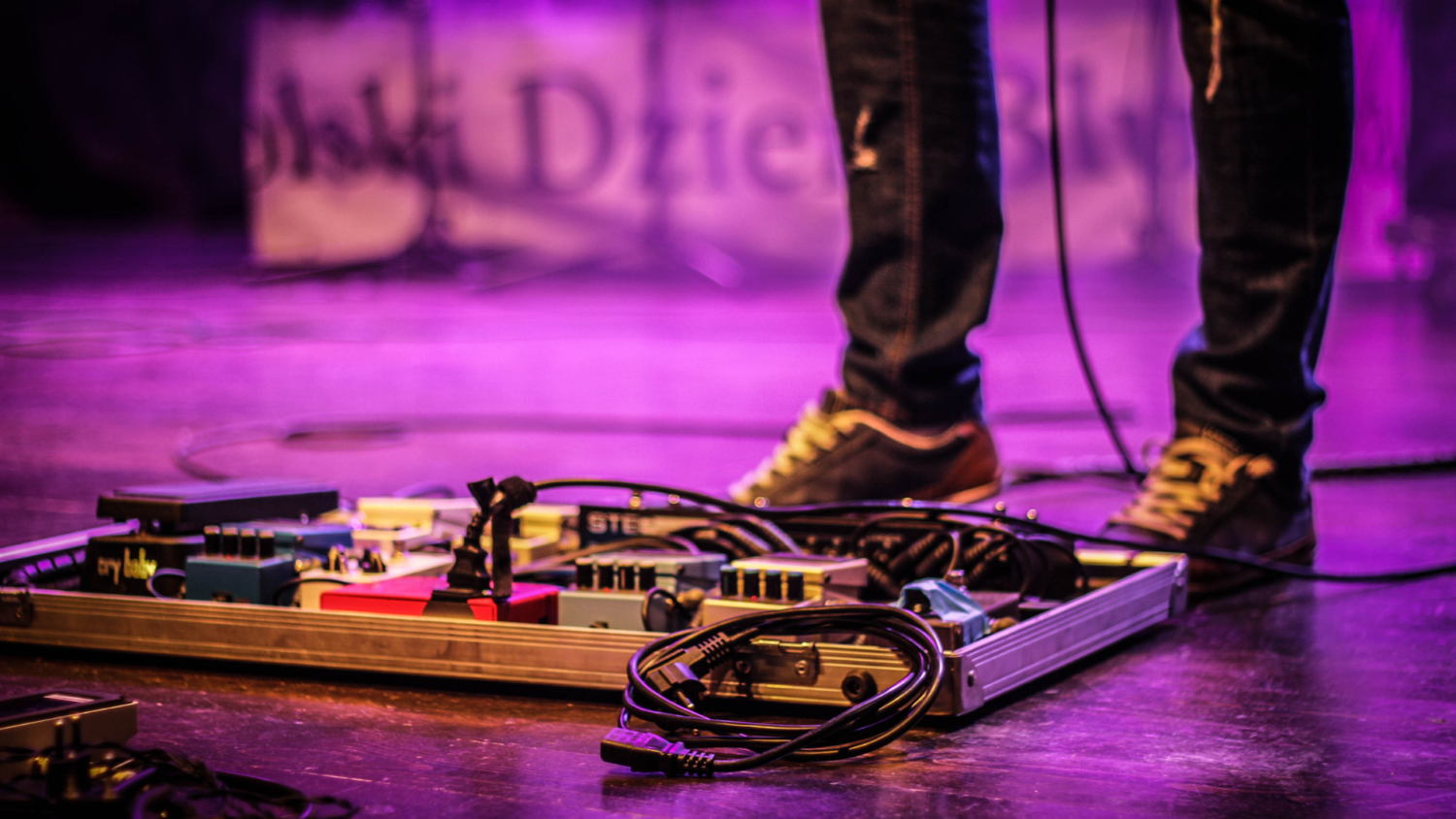 Download Your FREE 22-Day Single Release Plan

GET NOW
10 Ways To Find Band Members & Musicians
So how do you find committed musicians to join you on your mission of taking over the music industry?
It's a question that seems to crop up quite regularly and there is a real struggle out there to find fellow musicians and fellow band members locally that you can trust!
Whether you're looking to find local bands you can join or are looking for band members to join your group, here are some tips and ways to find band members for your music.
---
1. Give Other Musicians A Reason To Be Committed To You
This is the biggest tip and before we get into some of the practicalities of finding talented musicians to join a band, you need to answer this question.
What are you doing that gives other musicians a reason to join your project?
When people say they can't find musicians, it's pretty crazy to hear.
There are musicians everywhere. Literally millions of us.
What you really mean is that you can't find band members who want to be a part of your journey and your story.
This is when things get interesting.
Being committed is about belief. And if band members believe in you, they will be committed to you.
If you can bring that energy and belief, quality musicians will want to be part of something they believe in.
If they can see that there is the potential for momentum, it really isn't that hard to get committed band mates on board.
If you're struggling to find band members, flip this around on yourself. Figure out how you can show the world that you are worth taking a chance on and those new bandmates can believe in you.
Look after your music social media presence and put out content that shows off your best self. This makes it much easier to show what you are bringing to the party and helps recruit anyone in your music style who is looking for a band to join.
2. Band & Musician Finder Websites
For most musicians on the mission of finding band members locally, their first port of call is going to be the plethora of 'musician finder' websites that exist online.
There are quite a few. Some are more populated than other sites and will give you the best chance of a response.
Like with any of the following tips it's important that you are looking after your social presence and have some kind of media for your self-promotion so other musicians can see what you're about.
Many of these sites allow you to link your social media and upload images, audio, and more. If you are trying to attract interested parties that are in your genre, it's important that you are doing this.
A post on one of these websites with little to no media is going to be quickly ignored.
To save you some time trawling through these sites, here are the best websites to help you find bandmates and musicians: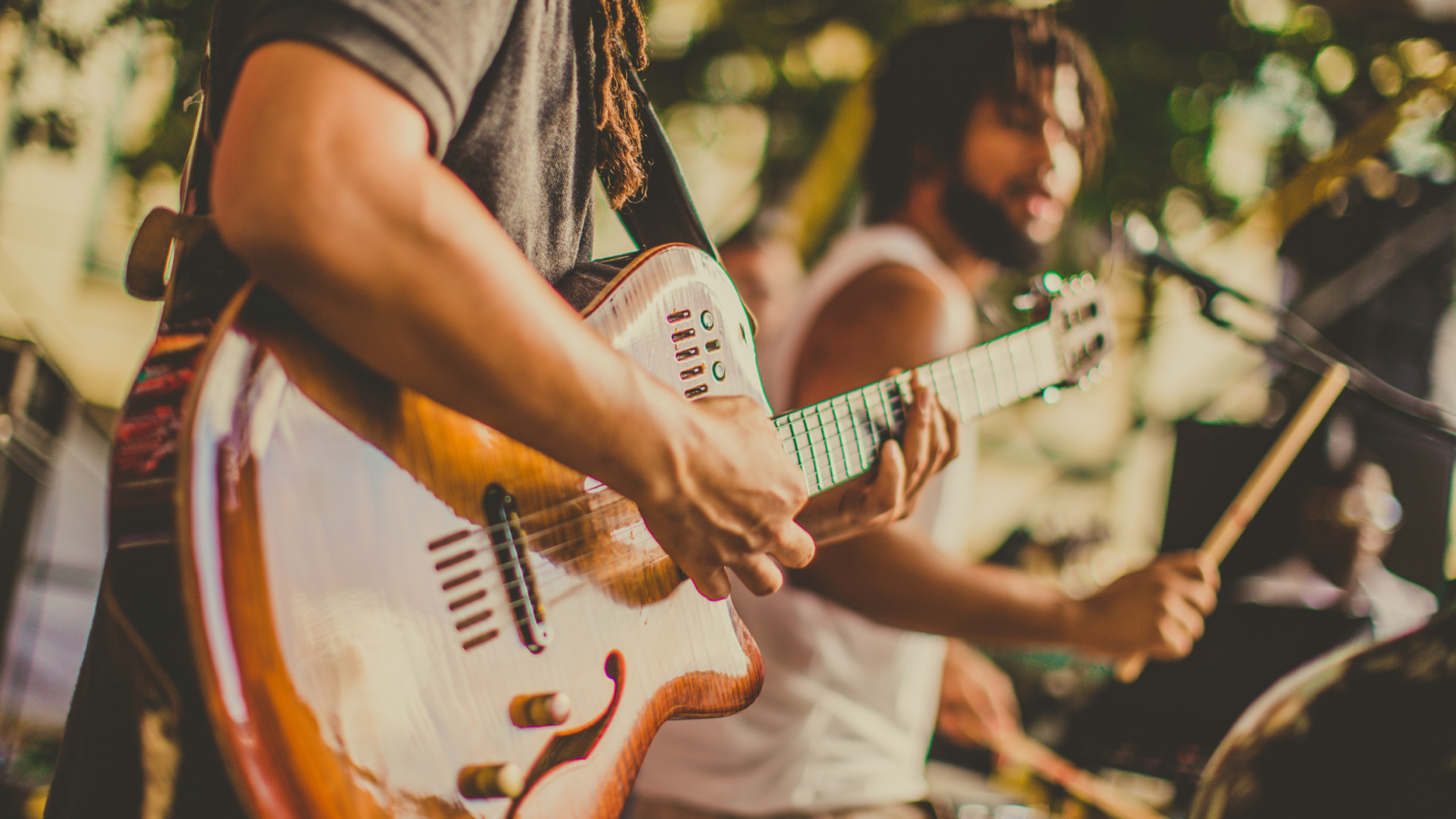 3. Your Local Music Store
If you're trying to find musicians, it makes sense to go where many musicians hang out!
Music stores and music shops are a great place to meet other guitar players, your new bass player, or just meet people who are like-minded.
Some local music stores will have a community section that allows you to place ads for free on their noticeboard.
This means you can post flyers within these stores looking for your new drummer, guitar player, singer, and more.
4. Local Rehearsal Spaces & Recording Studios
Another staple of your local scene are the band rehearsal spaces and recording studios around you.
Finding local musicians over just any musicians is key if you are interested in growing your group together and being able to have successful band rehearsals regularly.
Whether you are looking to join a pre-existing band or want to start your own, these places are regular spots for talented musicians.
Your new band member could be waiting for you here.
Speak to the owners of these spots and get friendly with them. They often know of almost all the bands and musicians in the area and are definitely going to be able to help you find people for your mission.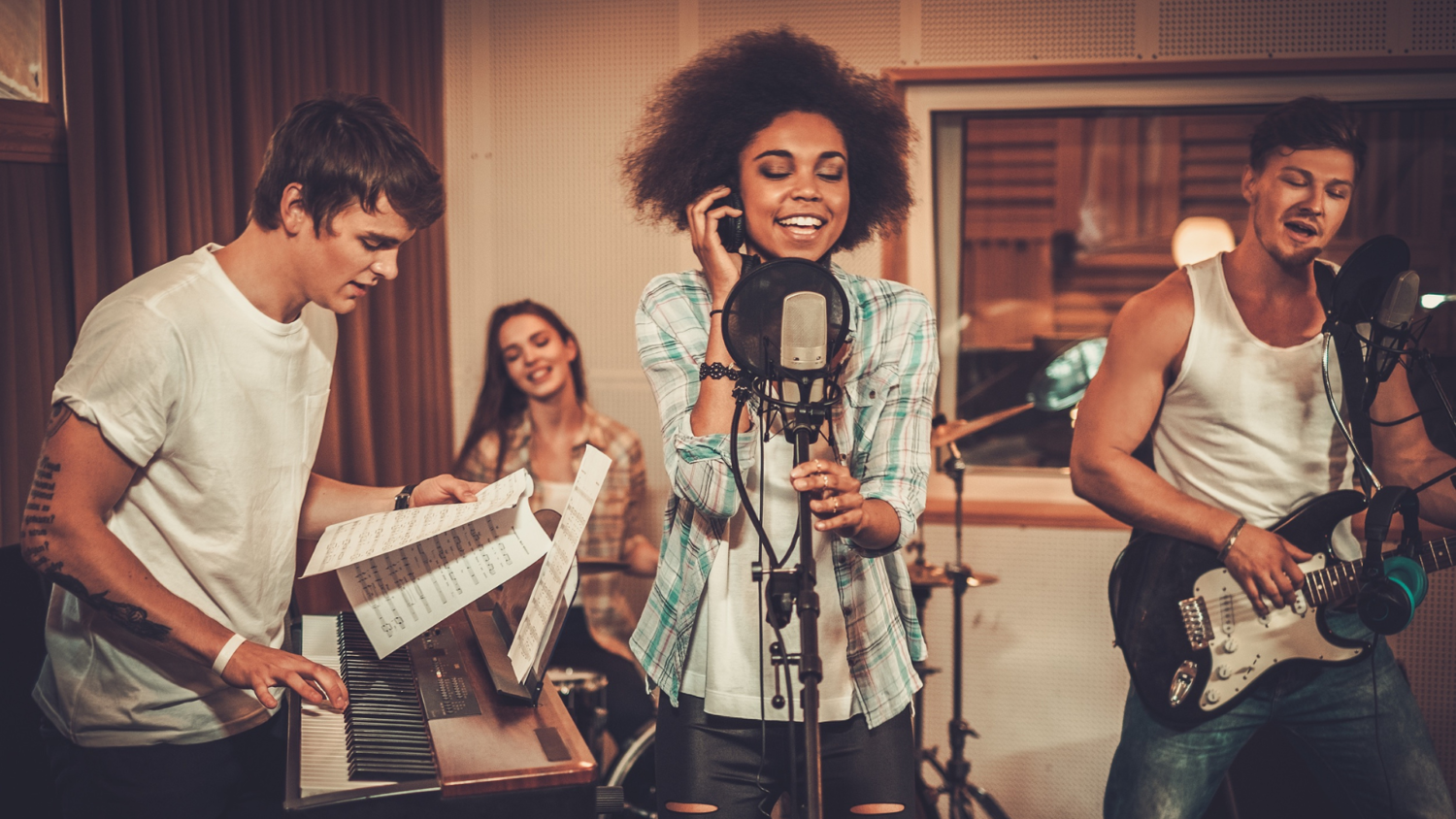 5. Reddit & Forums
Online forums in general are a great way to find musicians and scout a new band member.
Reddit in particular is one of the most popular internet forums around and has a few dedicated communities like r/FindABand that are custom-made and managed to help you meet musicians.
Whilst there are many band finder-style forums out there, another idea is to post on forums of specific bands or artists you like.
Remember, you're just after any musician, singer or guitarist. Finding musicians is easy, there are loads of them. But trying to start bands with people who are into the same music as you and share the same philosophy is going to give you a much better chance of success.
This means that you will be on the same page when it comes to things like your new band name, what instruments you will use, or even what your band photos will look like as you'll likely be into the same styles of music.
6. Open Mic Nights
Open mics and jam nights are an amazing way of connecting with other musicians in your area.
One of the best things about finding musicians at open mics is that you may even get a chance to play or jam with them in an encouraging environment.
This means that you can try out music and songs with different potential members live on stage.
Playing live with different musicians can give you a real idea of their stage presence, their performance levels, their skill level, and if you have on-stage chemistry. All of which are important to the success of a band in growing their fanbase in the future.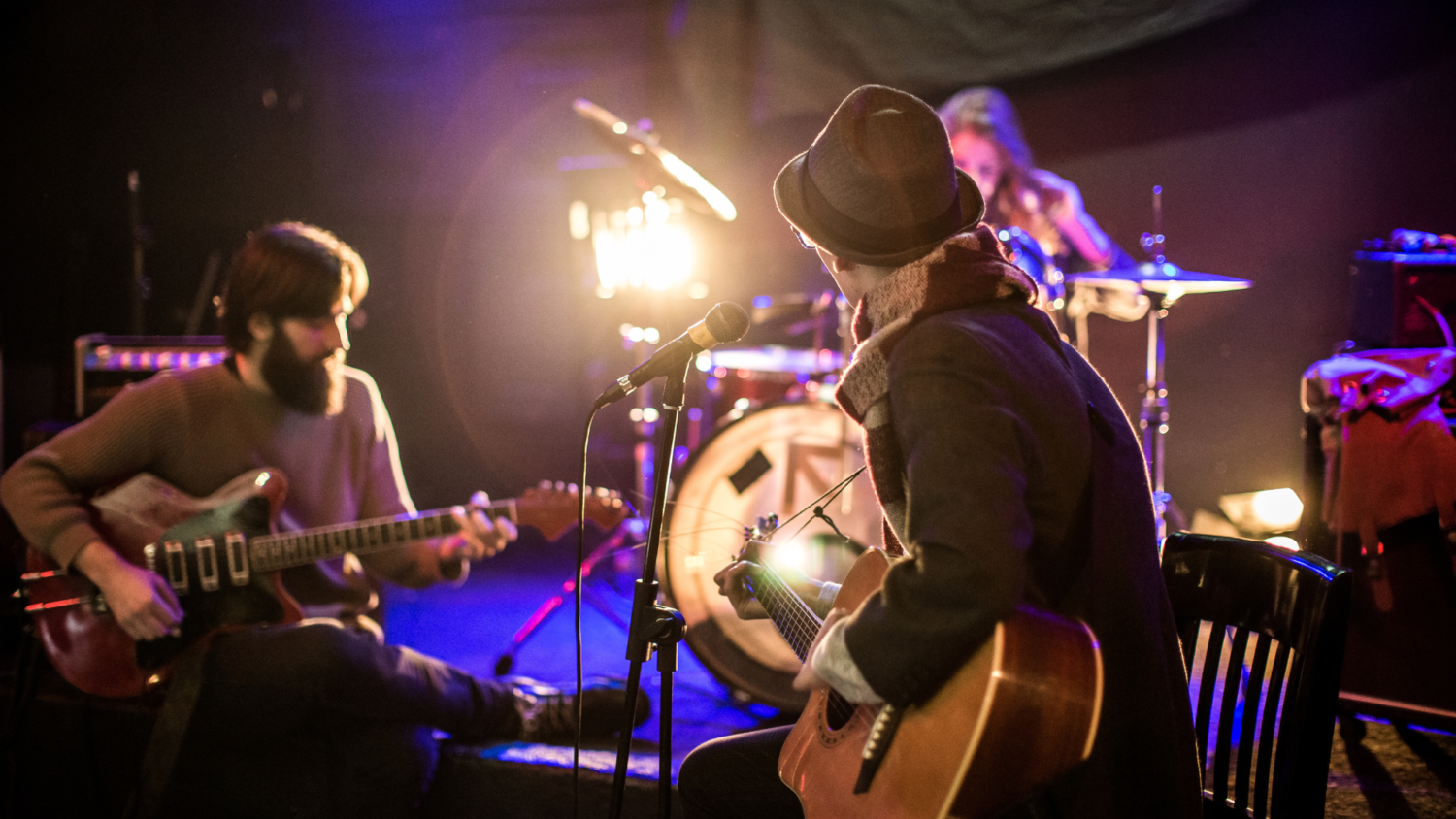 7. Facebook Groups
Taking the same philosophy as Reddit and other forums, Facebook groups are very active and can be extremely useful in sourcing musicians.
Look for local musician networking groups in your area, or even your local community Facebook group.
You can also employ the tactic of posting within Facebook groups to do with your music preferences. Ask users to tag other musicians they know in the comment section if they think they would be suitable for playing with you!
8. Your Own Social Network
One of the reasons why it pays to promote your music and your own brand first before trying to find people to join your band is because it makes it easier to attract dedicated musicians.
Especially those that have already bought into your ideas and style.
Whether you're posting your music content on Instagram or even making music TikTok content, it all helps to develop your own music, songs, and overall image.
Pay attention to the latest music marketing strategies and post amazing social media content around your music to grow your platform.
This way, you have the best leverage possible. An audience that you can reach out to and be able to help you find more musicians like yourself to work with.
You can make a post or a shoutout in front of your fans announcing that you're recruiting new members for your project.
With enough hype, you can guarantee that this is something other musicians will absolutely want to be involved with.
9. Ask Friends
It's an overlooked idea but sometimes the simplest solution is the best.
Start putting the word out among your friends, family, and even work colleagues that you need a drummer or someone to play guitar in your new band.
No doubt they will know someone, or even knows someone who knows someone who is also interested in furthering their music career!
You could even hit up your old music teacher and ask if they are aware of any bands looking for musicians.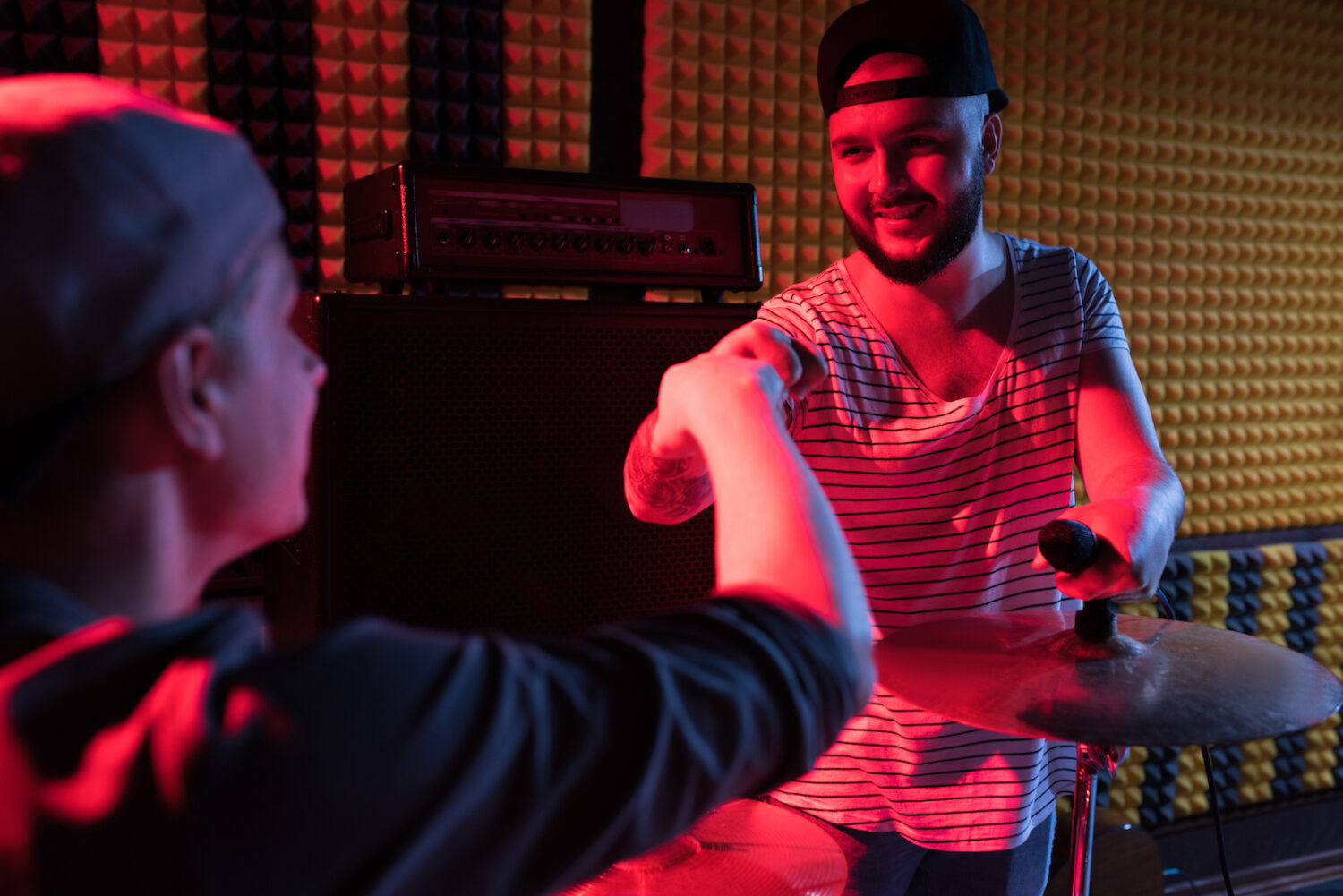 10. Music School or College
Are you studying music currently?
If you are, you need to take advantage of the fact that you are surrounded by musicians who are eager to play and join a band.
Many successful bands and artists began in these environments and it's no coincidence.
If you aren't studying music at a school or college, these places have loads of bands that are looking for members.
It's worth approaching these establishments and asking if you can speak to any of these bands or hook up with them for a rehearsal!